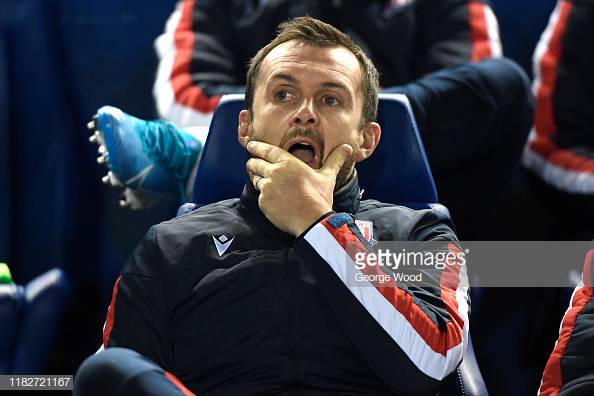 Instant hit with the Hatters
It is no secret that the job Nathan Jones has done at Luton Town is nothing short of excellent. His return to Bedfordshire was met with instant success.
Four wins in Luton's first four games in all competitions this campaign followed last season's dramatic 'great escape'. However, three defeats in their last four has certainly put a damper on their unexpected yet deserved start.
To fully understand Jones' lasting impact on the Hatters, you would have to revisit Luton's days of being a relatively poor League Two side.
The Welshman was handed the job in January 2016, with Luton struggling in 17th in the fourth tier of English football. 11 wins from the last 21 games that season, steered the Hatters clear of relegation and gave Jones the chance to build his own team.
The 2016/17 season ended in play-off heartbreak for the Town, but the Hatters used the pain of missing out into a spirited and dominant 2017/18 campaign, securing promotion to League One. Against expectations, they carried over their fine form into their new division.
By Christmas, they were second in the League, but the over-achieving nature of Luton under Jones was starting to get noticed.
After weeks of speculation, Championship outfit Stoke City laid out an impressive offer for the 47-year-old. An offer that proved to be too tempting to turn down, with Jones departing for the Potters in January 2019.
Relationship with the Luton fans turned sour
Jones' decision to leave the Hatters sparked many fans to turn on the once admired manager.
An opinion that was shared by even more Luton fans, when he accepted his manager of the month award, that was won during his time with Luton, in his full Stoke tracksuit.
Despite their frustrations with the Welshman, he had left the in a position where promotion to the Championship was more than just a possibility. And that they did. In fact, they went one better than their promotion-winning campaign the season before and won the league.
The Return of the Welshman
Both Luton and Jones suffered poor seasons before the Covid-19 enforced break. In fact, he only lasted until November, with Stoke in the relegation zone.
Luton were suffering a similar fate but stuck with manager Graeme Jones right until the season came to a halt. During the paused season the Hatters came to a mutual agreement with Graeme Jones that saw the now AFC Bournemouth assistant leave Kenilworth Road.
With the season at a hold and no restart date, Luton had an extended period of time to search for the right man to replace Graeme Jones.
However, the job at hand was not an appealing one. The Hatters were six points from safety and in truth, looked destined for relegation.
At the end of May, the Town announced their not so new manager. The Welshman returned to Luton, and his appointment just like his departure caused much controversy.
The supposed right man for the job
A large percentage of Luton fans have now moved on and have forgiven Jones for the manner in which he left the club, as they avoided relegation.
Additionally, Luton's form since the season resumed last year, was only bettered by Brentford and saw the club finish in 19th position.
A summer of building his own squad and an extended period of time with his players allowed Jones to get off to a flying start.
Two league wins and two EFL cup wins capped off a brilliant return to football for the Welshman but also raised the expectations amongst fans.
Luton have now lost 3 of their last four and have not scored in the past two and our lacking to pose a threat in front of goal.
Jones' squad is still suffering with injuries and still have their new signings to bring in, as it still remains an exciting period for the Town.
It would be unfair to criticise Jones and his Luton team at the point, but the fixtures are coming thick and fast in a league that has proved to be rather unforgiving.
Luton visit Sheffield Wednesday on Saturday, who will also be looking to bounce back after a midweek defeat to Brentford.