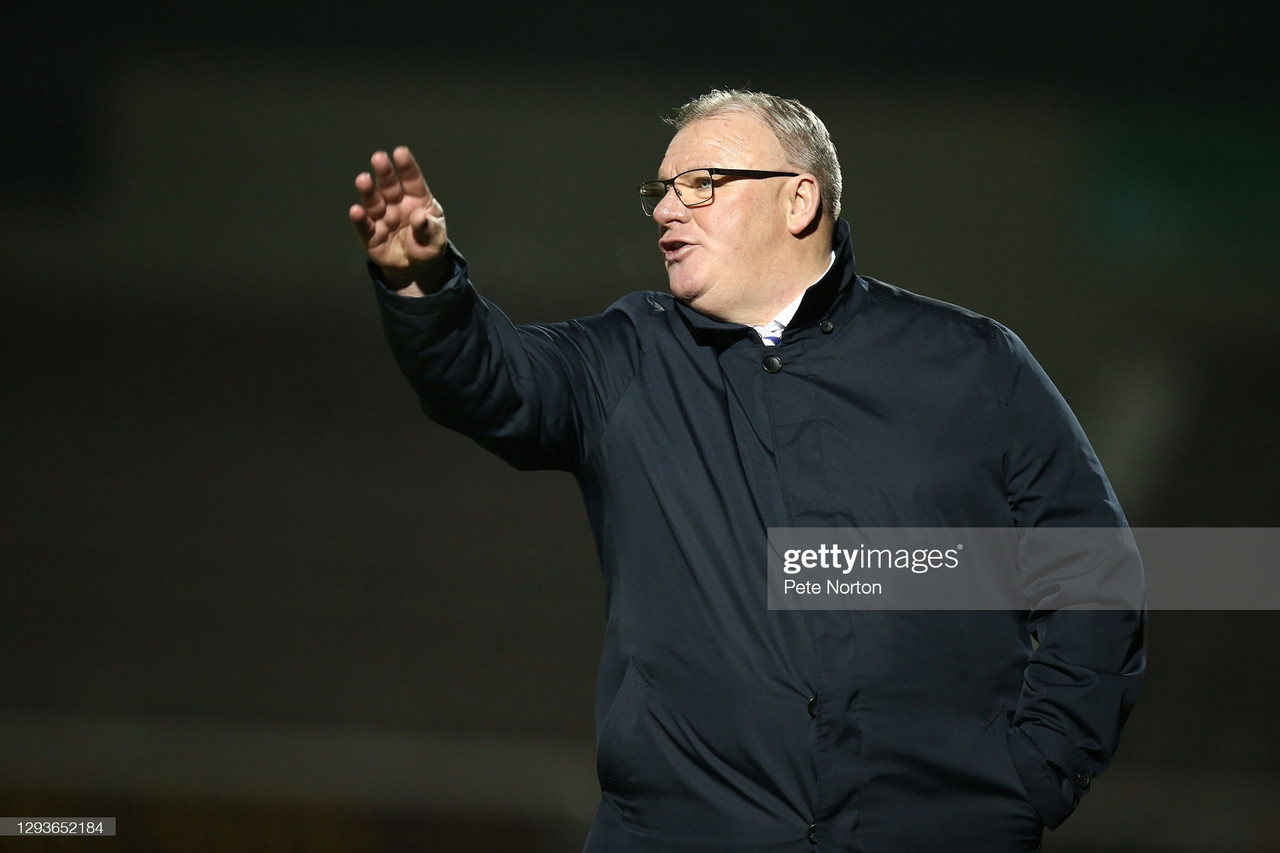 Gillingham drew 2-2 with Rochdale on Saturday in League One after John Akinde's 93rd minute equaliser.
After Vadaine Oliver put the Gills ahead, a quickfire second half double from Jimmy Keohane put Dale ahead, only for Akinde to peg them back right at the death.
Following full-time, Gillingham manager Steve Evans spoke to the press. Here are five of his key quotes.
On the result
"I do not know if it is a point we have earned, or two points we have lost. It was a scrappy first half in windy conditions. If we had scored at the start of the second half, I think we all accept we win comfortably like we did up there, but we did not get the second goal.
"We made a big chance at the start of the second half and you have to take them. Connor Ogilvie last season would have put that in the corner without thinking about it, but we say to him 'keep going' – if he is getting in there, he doesn't mean to miss them. We feel if we go 2-0 up, we control it."
Gillingham led in the game and seemed to have a foothold on it, but a quickfire double from Jimmy Keohane pegged them back. A last-minute John Akinde goal salvaged a point, but Evans feels he side potentially should have had all three.
Connor Ogilvie missed a heard from point-blank range at the start of the second half at 1-0 – if that went in then the final result could have been very different.
On the opening goal
"We had worked on different things on the training ground and the short corner before we the goal Kyle Dempsey should score. He mis-strikes it but we worked at it again and got the goal. That is something to build on.
"The results in League One today are all over the place – it is really difficult to get a run of form and wins are tough unless you have the big money and big players – we have neither."
Gillingham's – and the game's – opening goal came from a well-worked short corner involving Jordan Graham, Callum Slattery and Vadaine Oliver – it was a success, and it was something off the training ground.
On Harvey Lintott
"We like him. He is a big, strong, powerful player. Comes from right back, may develop into a central defender.
"We know the players – we had to look at the academy and make sure anyone who is worthy of getting a chance gets one. Paul Raynor and Craig Stone flagged him up – he is a man in a kid's body, so we want to develop him."
Harvey Lintott is a 17-year-old defender yet to sign a professional deal at Gillingham, but he was on the bench for the first time on Saturday. He didn't get on the pitch, but he will have learnt a lot from the experience, and is one to keep ana eye on.
On this season
"We turned up with six players. We were training down in Canterbury because out training ground got contaminated soil put on it. We took a while to build the squad, then we come back into Gillingham, then we are across the other side of Kent, then we come back into our training ground, we have had a lack of players, but we are still here, we are what Gillingham Football Club and its supporters are famous for.
"We are still fighting. If we win today it would have been a fair reflection of where we should be with half of a season to look forward to. Our chairman is keen for us to do some more business and we need to do that. We have a lot of commitment, a lot of desire and a lot of passion and the management team that want to fight for everything we can."
Gillingham, like many teams, haven't had it easy this season. Their training ground was contaminated, and Evans claims they have had a shoestring budget. But he is still there and determined to achieve.
On Crewe
"Crewe are better than Rochdale. Both good young managers – Dave Artell has done brilliant at Crewe. They have a style, they keep and pass the ball, we either work hard enough to stop that or it will be a long night for us. They have sold a fullback to the Championship and have probably had offers for four or five players that have come through that system – it is famous worldwide.
"But if we get four points from the two games that is a good return; any team they play against they will take the majority of the possession, but it is about how you come up with a game plan to deal with that."
It's a quick turnaround for Gillingham and their next game is at home to Crewe Alexandra on Tuesday evening. Evans rates them highly – his side will need to put in an impressive performance to get his desired four points from these two games.