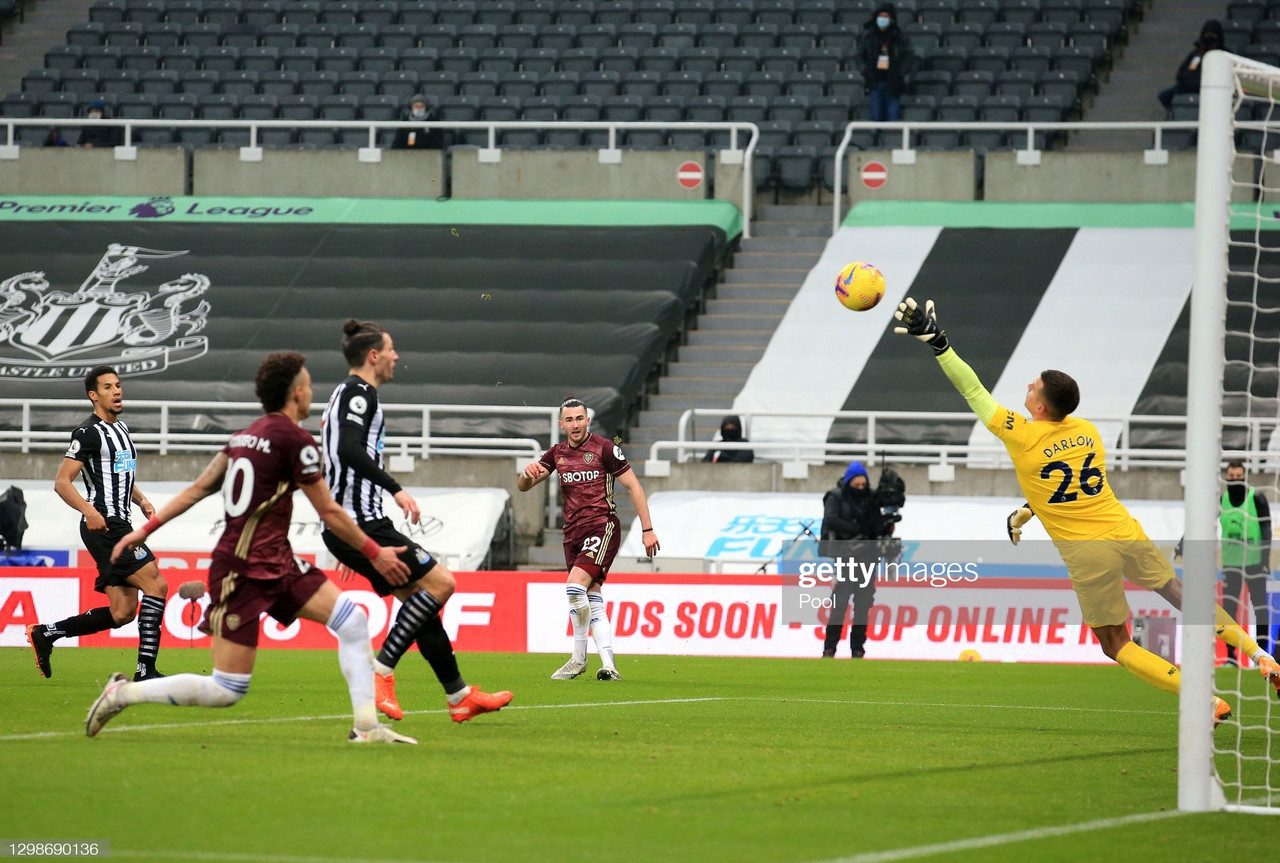 Newcastle United fall again to Leeds United as Leeds secure their first double over the Magpies since 1976.
A first-half counter-attacking goal from Raphinha split the teams in the first 45 minutes. As the second 45 started, Newcastle picked up the pace and pushed up ten yards. The placing of Miguel Almiron upfront with Callum Wilson resulted in the Paragyians second goal of the season to level the game.
Newcastle could only hold level for four minutes as Rodgrio found Jack Harrison in acres of space, Harrison unleashed a wicked curling volley across the face of the goal leaving no chance for Karl Darlow.
Newcastle did have chances to equalise the game and put in a much better performance that will hopefully inspire some faith.
Sluggish first half
It is common knowledge when you come up against Leeds you run. The Yorkshire Whites dominated possession with high intensity running throughout even after losing Diego Llorente nine minutes in, and the team were not phased.
Leeds dominated the first half, and many thought it looked like another disappointing Newcastle performance fans have become accustomed too.
As the first half progressed; however, Newcastle edged into the game with balls going into Ryan Fraser and Jacob Murphy's channels. Leeds defended against any small Newcastle threat smartly, calmly, and correctly. Then to end the half Leeds upped the intensity again with three big chances in quick succession.
The Shackles are off (again)
With the freedom creativity shined. In the second half, Newcastles creativity shone. With the first goal for six hours and thirty-five minutes and Miguel Almiron getting his second goal of the season with a low powerful finish past the Leeds goalkeeper Illan Meslier, despite Leeds getting the go-ahead goal with Jack Harrison left-footed volley across Karl Darlow. Newcastle was the team on the front foot, creating four huge chances that produced fine saves and crossbar rattles.
The Tempo was very upbeat. Chances being created is always a good sign. The questions remain, can this kind of energy be produced week in week out? When you have two pace merchants in Allan Saint-Maximin and Almiron a proven goalscorer in Wilson, it is a recipe for success and what fans have been crying out for.
The hole for Newcastle is still large as no win in nine games, and Newcastle has been here before, after results at Crystal Palace and Everton. Building on those results did not work; then, there is a feeling it has to work now.