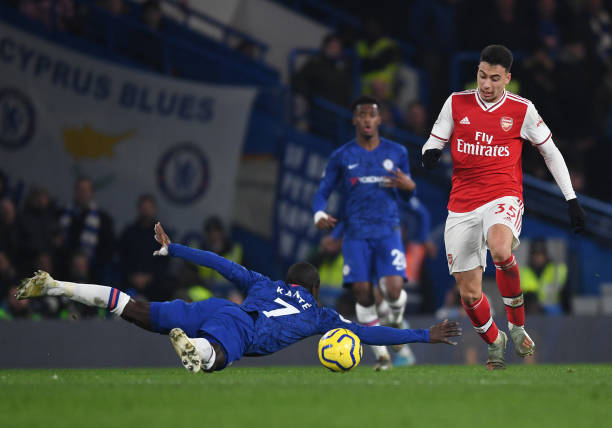 Back in Early July in of 2019 a fresh faced 18-year-old walked through the doors of London Colney training ground and announced himself via social media to the Arsenal fanbase.
Gabriel Martinelli arrived at a time which his arrival frustrated a lot of Arsenal fans due to a lack of ambition and other high profile signings at the club.
The story so far:
The young Brazilian began to impress Gunners fans on pre season tour in America with eye catching performances vs Colorado Rapids and Fiorentina.
Martinelli stands out with raw pace and a never say die attitude that is infectious amongst the fans. Once the season got underway, Martinelli began to make cameo performances in Premier League games with manager at the time Unai Emery putting his trust in the youngster.
The highlights of that season for Gabi included crucial goals against Sheffield United and West Ham. The biggest moment however, was a goal vs Chelsea where The 19Y/O Brazilian ran the length of the pitch before slotting the ball past Kepa and finally folding his arms in celebration in front of the Jubilant Arsenal fans.
Major setback:
Arsenal's star boy continued to impress and play an important role in the Gunners Emirates Fa Cup winning campaign. This progress all however came to a halt when Arsenal confirmed via a club statement in July of 2020 that Martinelli had suffered a knee injury in training that would see the winger out until early 2021.
Gabi was out for over 6 months before finally making his comeback on the 22nd of December 2020 when the Brazilian featured in Arsenal's 1-4 defeat to Manchester City.
Major comeback:
Despite the defeat to City, Martinelli shone and remained the Gunners main threat throughout. His pace and threat in behind had City defenders dropping off and doubling up on him in an attempt to keep him under control.
Since slowly being reintroduced into the side, Mikel Arteta has been cautious with Martinelli due to some scares when Gabi struggled with injuries.
An incident when Martinelli was injured in the warmup and, Scares on the field have made Arteta extra careful when selecting his team and bench.
Current struggles:
On Sunday night, Martinelli scored and impressed when Arsenal travelled to Sheffield United and came away 0-3 winners, This was the Brazilian's first goal in the league since his effort against Chelsea and, many Arsenal fans are left frustrated that it has taken this long for Mikel Arteta to start their star boy.
Gabi has fallen behind the likes of Pierre Emerick Aubameyang, Nicholas Pepe and Willian for that starting spot on the left hand side and Gunners fans haven't agreed with this.
The Future:
Martinelli has been labelled by many Arsenal fans as the future of the football club. The fans want to see their player start rather than older players who won't be there in years to come.
Martinelli also offers something different over other options that the Arsenal Squad possess. The ability to beat a player and a threat in behind with his pace are Gabi's main attributes as well as composed finishing in and around the box.
Arsenal fans will hope that from next season, Arteta will make Martinelli a key part of his plans and their Brazilian Samba star can go on to fulfil the immense potential that he possesses.