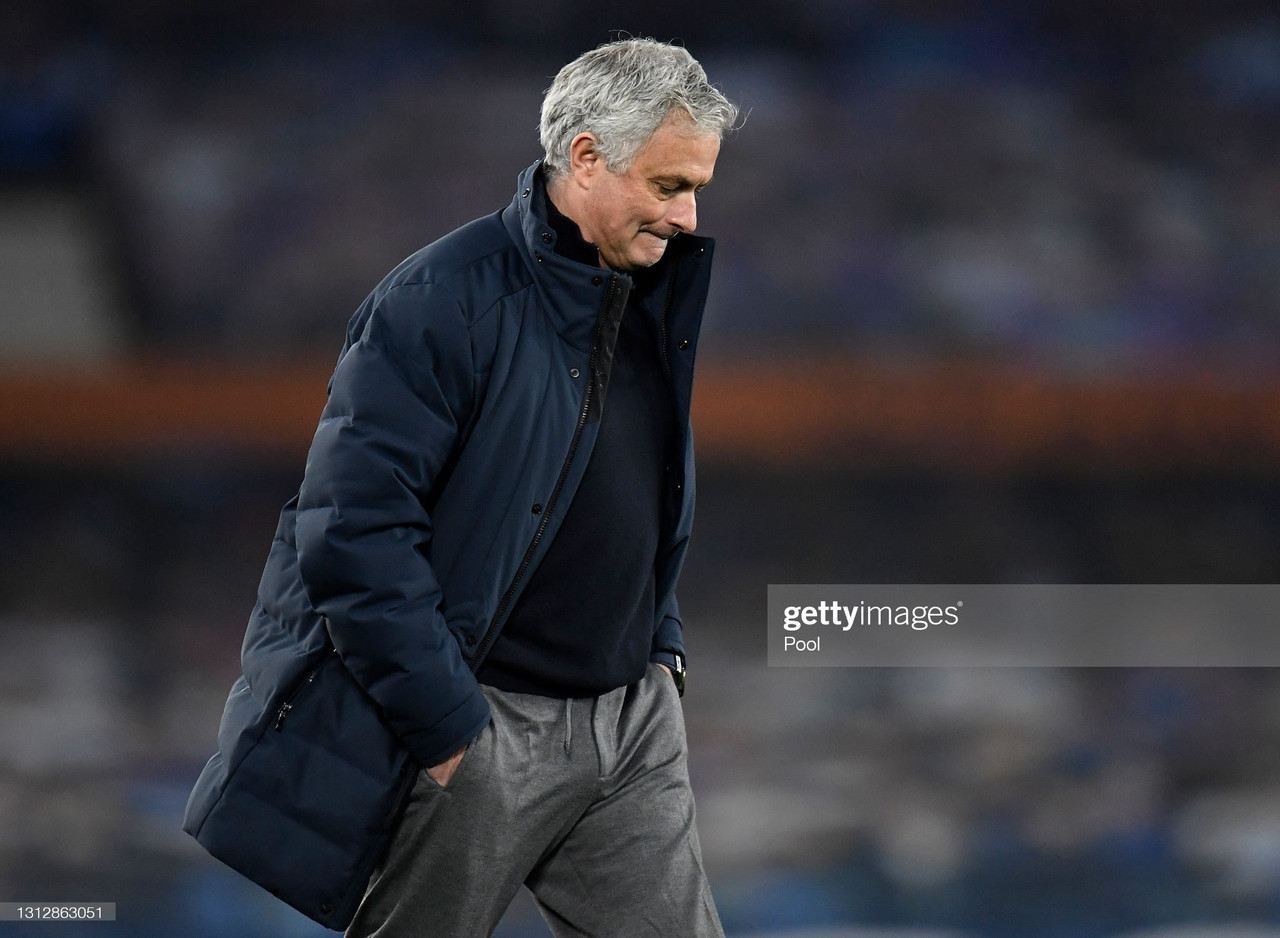 Tottenham Hotspur have relieved the coaching duties of Jose Mourinho and his coaching staff with less than a week to go before the Carabao Cup Final with Manchester City on Sunday at Wembley.
The news comes just hours after the club announced they have signed up to the controversial European Super League.
Club Statement
Tottenham released a statement on the club website just before 11am GMT stating: "The Club can today announce that Jose Mourinho and his coaching staff Joao Sacramento, Nuno Santos, Carlos Lalin and Giovanni Cerra have been relieved of their duties."
Chairman Daniel Levy had this to say on the matter: "Jose and his coaching staff have been with us through some of our most challenging times as a Club.
Jose is a true professional who showed enormous resilience during the pandemic. On a personal level I have enjoyed working with him and regret that things have not worked out as we both had envisaged. He will always be welcome here and we should like to thank him and his coaching staff for their contribution."
The statement also says current Academy Coach for the Under-19 UEFA Youth League and former Tottenham player Ryan Mason will take caretaker charge till the end of the season alongside Chris Powell, who was made the Head of Coaching for the Tottenham Hotspur Academy in August 2020.
An Up and Down Season
The timing is possibly the strangest part of this change in management, given there are only a handful of games left this season, plus Tottenham are preparing to take on Manchester City at Wembley in the Carabao Cup Final on Sunday.
It has been a very up and down season for Tottenham. In December, they were riding high at the top of the Premier League and looked a very solid side, if not all that exciting to watch. Since then, they have slid down into 7th in the Premier League table, embarrassingly knocked out of the Europa League by Dinamo Zagreb and were put out of the FA Cup by Everton.
Ryan Mason and Chris Powell effectively have a month in charge and a massive test with two games in quick succession, one being a Cup Final.