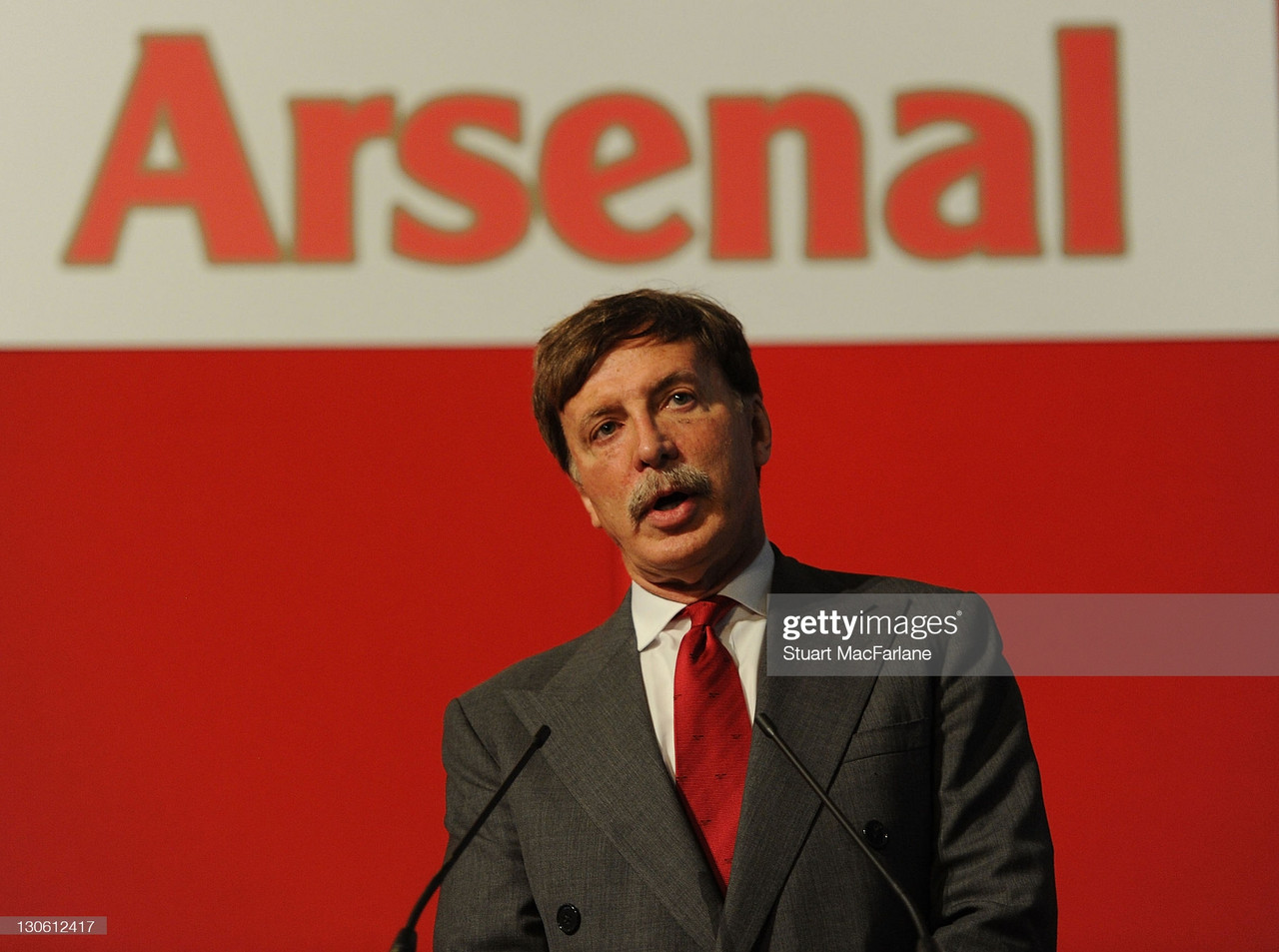 Since a young boy, Arsenal has been everything. My love for the club runs deep through me, family and friends, and I cant imagine living without it.
I still remember one of my first Arsenal games, Arsenal v Wolves, 3rd of April 2010. Jumping on the tube, walking over the Ken Friar bridge, entering through the turnstiles, to see the glorious Red and White shirts play on a pristine Emirates pitch.
The Arsenal community, the passion, the heritage, the history, the class; all aspects of Arsenal that I loved and continue to adore.
Sitting in the Clock End, the chants of 'Arsenal we love you' still send shivers down my spine. And in a year of sadness, hardship, and loss, us fans can not wait to watch our team again and to share our support in the terraces.
But you, Stan Kroenke, have attempted to remove this from fans in a year of isolation and depression.
Since completing your takeover in April 2011, you have not been welcome at Arsenal FC. 'Silent Stan', you have been spineless, a coward, a parasite, and damaging to our football club.
You have never listened to the fans, and we have learnt to live with your embarrassing silence.
Over the years, your deafening quietness has sent our club in reverse, not forward as you and your family promised.
Your incompetence to run our football club has been blinding. You are not a businessman, you are a leech, using Arsenal as a your pocket filler.
And since the outrage that is the European Super League, it was made clear that we are not priority. But of course, a new Yacht is more important than the supporters of this historic club.
A club built by the working class, developed by the fans, and torn apart by the greedy, filthy rich.
1886. The year Arsenal was created in Woolwich by founding member David Danskin, alongside a number of hard working armaments workers at the Royal Arsenal.
Victoria Concordia Crescit, our clubs motto. Victory Grows Through Harmony. We succeed in life by working together.
You Stan Kroenke do not fit within our motto. You are destroying the values set by these hard working, working class men, who would be extremely disappointed with the state you have put our club in.
Your attempt to join the ESL has abandoned the clubs values. Your treacherous activities has thrown away the hard work and dedicated success of Herbert Chapman, George Allison, Bertie Mee, George Graham, and Arsene Wenger.
I have listed a number of managers, however I am unable to name the million of Arsenal fans across the globe who love our football club. Your irresponsible wrong-doings, alongside the other donuts within the ESL, will remove the working class roots that is celebrated in this country.
You have the privilege to own our history. You have the privilege to have your name associated with Arsenal. But you do not have the right to destroy our football club.
14 FA Cups and three Premier League titles. Lets not be idiotic.
As news is breaking, and owners are backing out of the ESL, and potentially selling their shares, on behalf of every Arsenal fan, please do the same.
You have been nothing but a virus within our loved football club, and us fans will do everything to remove you.
Once more, you incompetent, greedy, leeching weak man, leave our club!
Yours Sincerely,
The Arsenal family.