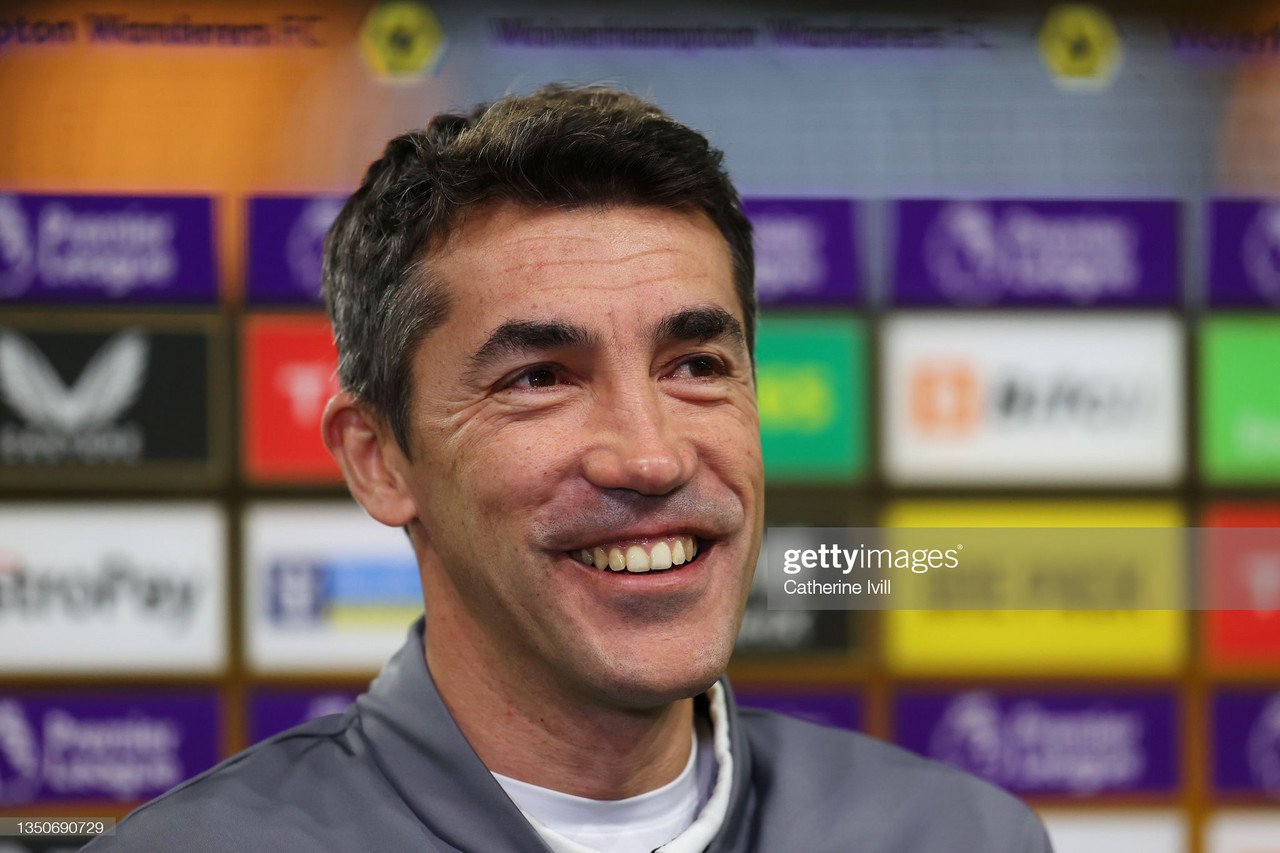 Wolverhampton Wanderers head coach Bruno Lage has praises his players for taking on his ideas after his first 10 games in charge.
The Wanderers recorded their fourth victory in five games thanks to goals from Max Kilman and Raul Jimenez in their 2-1 win over Everton at Molineux.
The victory means Wolves are only four points off the Champions Leaguespaces and Lage discussed how competition within the squad has improved his teams performances.
"We come with our idea, but if they (the players) don't like the ideas, they don't want to work hard, if we don't also have the ability to take the best for them, no chance.
"That's why we want competition here. It's very important. I know from today, the players who play, will not sleep because the other guys who didn't play today, tomorrow morning, will be there working hard because they want to play. That's why the competition inside is very important."
Lage's Wolves now findthemselves four points behind West Ham United, who they play after the upcoming international break, but Lage remains reluctant to get lurred into table-watching after his impressive start to life at Molineux.
When asked about the Premier League table, Lage said: "Look I don't have time to do that. I don't have time to think about that. What I'm watching is the players and us, me and my staff, everytime after one game, we have our ideas.
"We analyse, we understand what we can do better and we will work hard for that. In the same way, you know our players, they can do them sort of things, that's why the standards should be in this level.
"They can do it, now we must continue at this level. It's going to be hard, sometimes we're going to play against strong teams, sometimes they will have the ball more times than us. But we need to come and try and play our game."