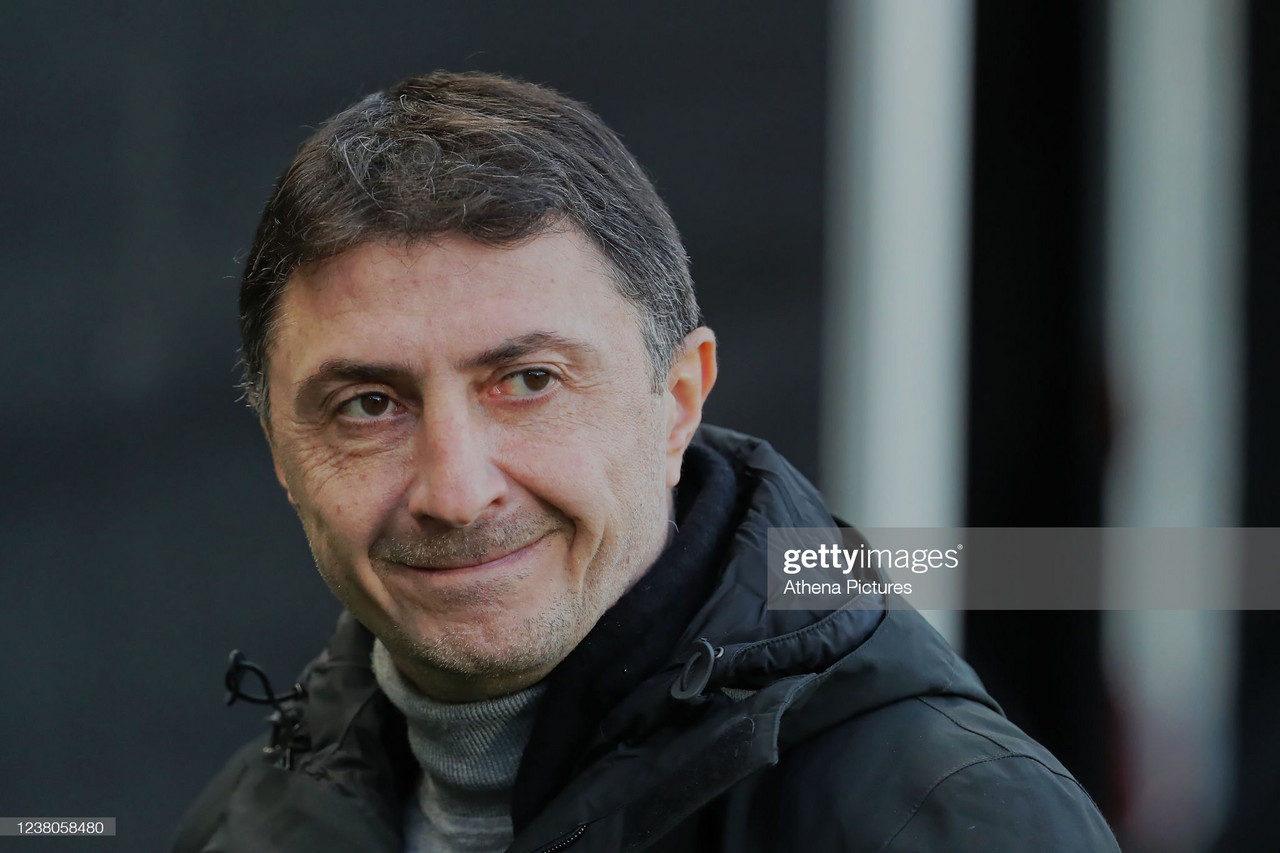 As dream starts go, new Hull City boss Shota Arveladze couldn't have asked for a better one as his Tigers side beat Swansea City 2-0 at the MKM Stadium.
Goals from Tom Eaves and Keane Lewis-Potter moved City 12 points away from the relegation places, and he spoke at length in his press conference about his experience so far in East Yorkshire.
"If somebody would write this scenario, I would definitely write this way. And thanks everyone thanks to the boys of course who helped me this morning.
I hope we can we can do better. I hope we can continue and then show much more than we then today."
"First off, we should give credit to the to the opponents that they they change a bit of system the second half. They put like more like a 3-3-4 - an extra midfielder.
So in the middle of the pitch, and they used the extra man and we dropped a little bit more back which normally we have to improve - because then come the fouls, the corners and the shots at goal.
The boys just showed tremendous character and discipline. And they they just end the game the way they started. And it's fantastic. So this lets me say - they were great. First off with attacking way, and then the second half how to defend shows you what the group of players what strength of character they have."
On how happy he is with his squad
"That (performance) gives me a good feeling. So you see, like the first off everything we worked, it was working in a second half, of course the opponent sees and then reacts also.
You have to show the character again and you have to defend better and that's what they done a clean sheet and also like the energy they put in.
So in one hand, I'm so happy to have such a group. And as I mentioned already before, I see the games and I was looking and I was feeling this from that far. But now I feel this from from myself just beside me in front of my like your eyes and either way the nose and then that's that's good feeling."
"It was going to be our day today. I turned and I said to my staff that God is with me today."
On Brandon Fleming's performance
"I told him to go into play. He done great, great job for us on his first start of the season and I asked other players to use their voice to help him".
On KLP and Brentford interest
"I have been asked about this many times. He wants him to play in this team. We look forward to make him make him happy.
I think he's happy the way he's playing anyway. But he has a coach as a football man. I know we can do much more to be honest. So I believe when when when everything will end in two three days.
Probably, everybody is asking and calling. You know how it works. And it's a younger young kid who has was, you know, maybe the first time this kind of changes in his life.
It's a good experience but he can deliver to the field more much more than he delivered, and much more skills than he shows and I hope to do this together."
Make sure to check back later on for the second part of Shota Arveladze's interview on VAVEL UK.
We expect new signings to be arriving before the transfer window slams shut on Monday at 11pm and any other updates will be brought to you on social media and on our homepage as soon as we get it.