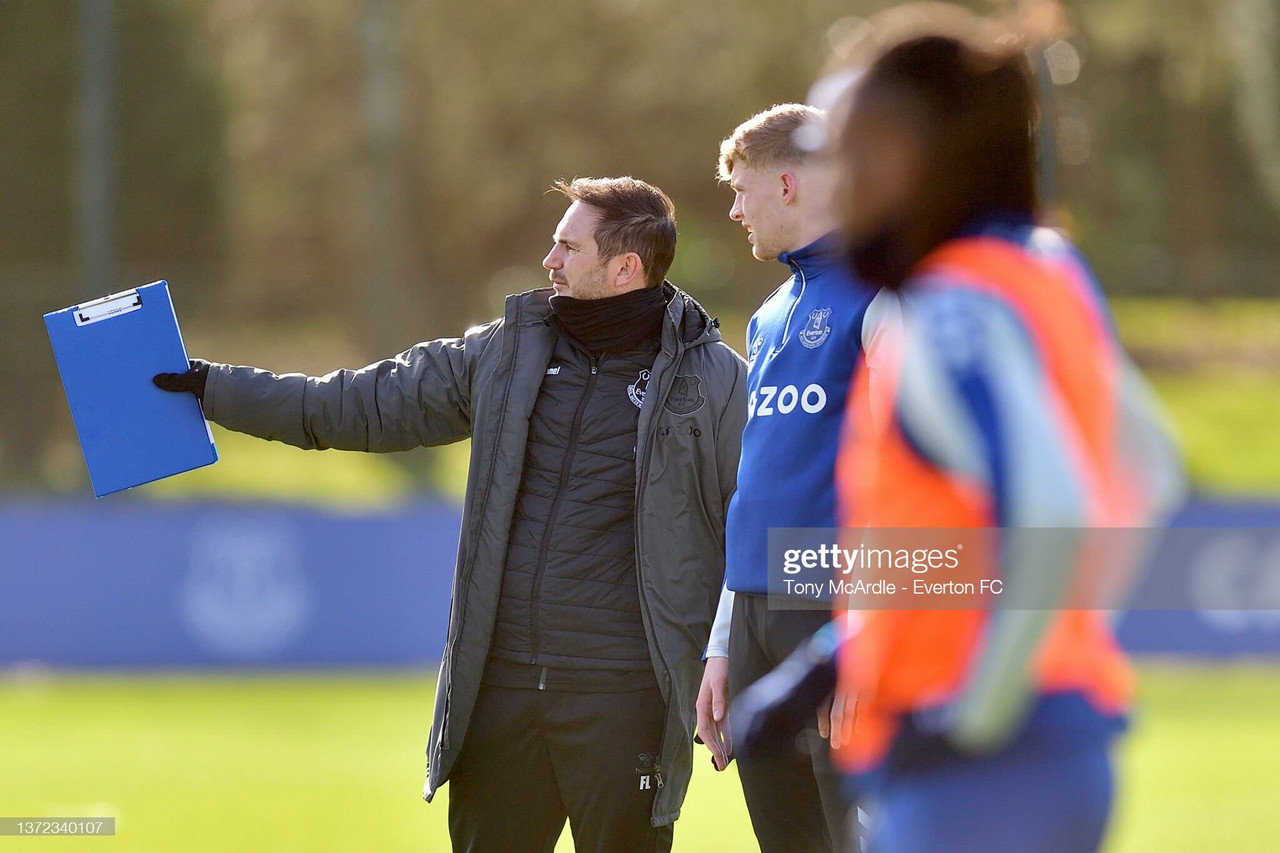 What's more difficult than facing Manchester City? Coming up against them after they have suffered defeat. That's what Everton must deal with on Saturday evening when Pep Guardiola takes his motivated team to Merseyside aiming to return to winning ways.
Last weekend's dramatic 3-2 loss to Tottenham Hotspur breathed fresh life into the Premier League title race — Liverpool now sit just three points off City with the two sides due to meet in April. It's testament to the level at which Guardiola's team operate that so much is made out of a single stumble.
The City manager said a few weeks ago, when they were in the middle of their 15-game unbeaten league run, that his side could not carry on winning forever and when a defeat does arrive, it is how well they deal with it that will demonstrate if they are the strongest in the title race. City have history of bouncing back from such slip-ups.
"I know how we performed after the last time we dropped points," Guardiola said. "I think the players know why we were not able to win, now we trained really well, we focus on the game tomorrow, then FA Cup [away to Peterborough on Tuesday], the derby [next weekend], and the Champions League.
"People said a few days ago we were perfect but I said all along there were many things to improve. It's ridiculous – we were never champions in January or February. It's what is next to try to win the next game. The rivals are good, not just Liverpool.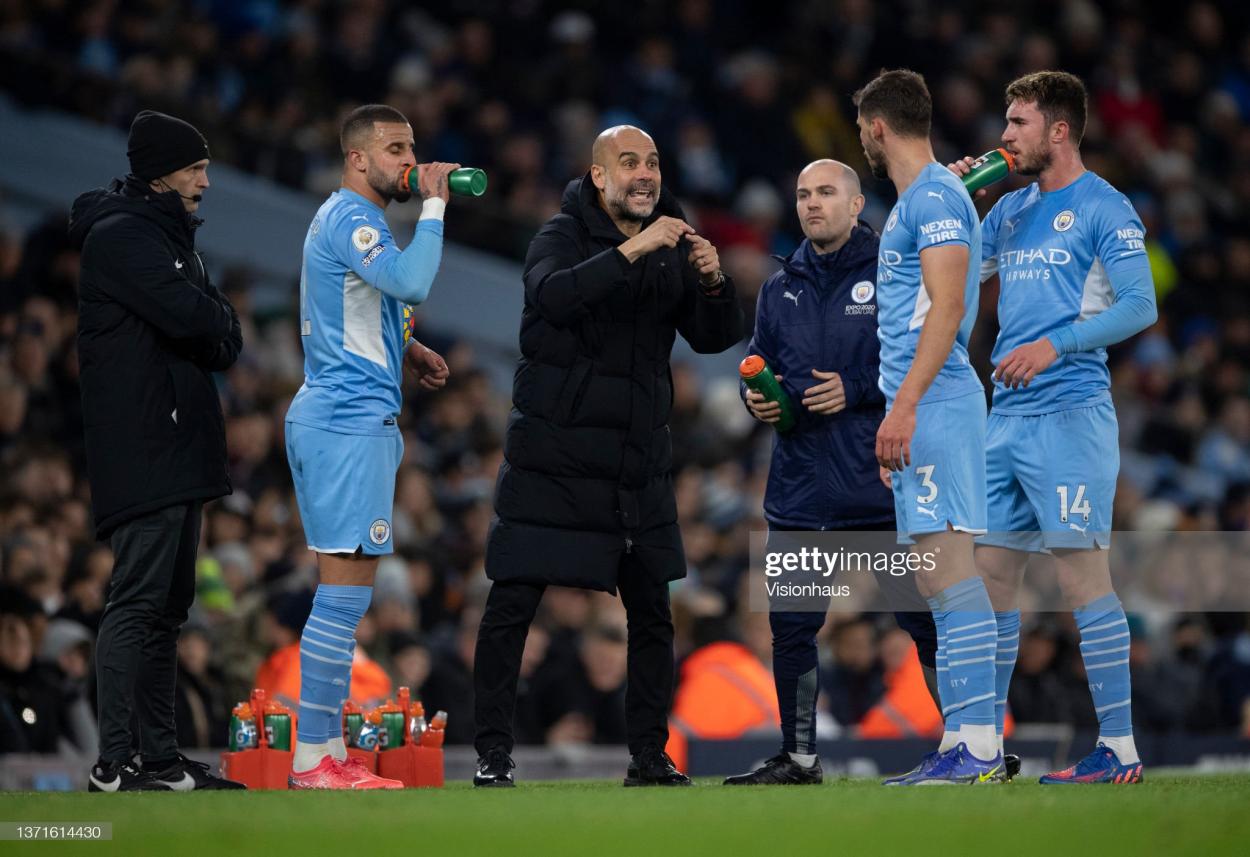 "I could not expect it to be like this at the start of the season, it's better than I thought at the beginning of season. To try to attack and find solutions is not easy. Every time we wake up and go training, we try to do better, otherwise it would be so boring. We want to be there and this is what I want from my team."
'I want to see belief from players'
It is against such a motivated opponent that Everton aim to try and achieve a precious result. So far, Frank Lampard has managed one win and two defeats from his first three league games in charge, and the prospect of being in the relegation zone come kick-off raises the stakes somewhat. However, it will be against the teams closer to them them in the standings that Everton must try to claim wins rather than the current champions.
"It's difficult to beat Manchester City," Lampard said. "We can't put all our eggs in the basket of this game being a game-changer completely as there are a lot of games left. There is a lot of football to be played, against teams around us and teams we have games in hand on. What I do want to see is belief from the players that we can go toe-to-toe with anyone."
Channelling the resilience that Spurs showed last weekend in an impressive defensive display could form part of Everton's game-plan. "I think Tottenham defended very well, very organised and closed the distances," Lampard continued. "The main thing you have to be is together and very active, very focused on the game. We have to approach it in our own way, we'll have our own style and preparation."
Everton could have Abdoulaye Doucoure and Demarai Gray back available following injury, which would be a boost, and allied with the progress that Lampard says he has observed behind the scenes will bolster their chances of avoiding relegation.
"It's quite simple for me, it's important you're never too low after defeats or too high after victories," Lampard said. "You've got to go on the training ground and work, we've been working across the board on that.
"I would have liked to have won all of our games but it's the Premier League. When you're playing at this level, you don't expect to come in and wave a magic wand. I've seen progress behind the scenes, in two really good performances and some of our weaknesses in defeats."