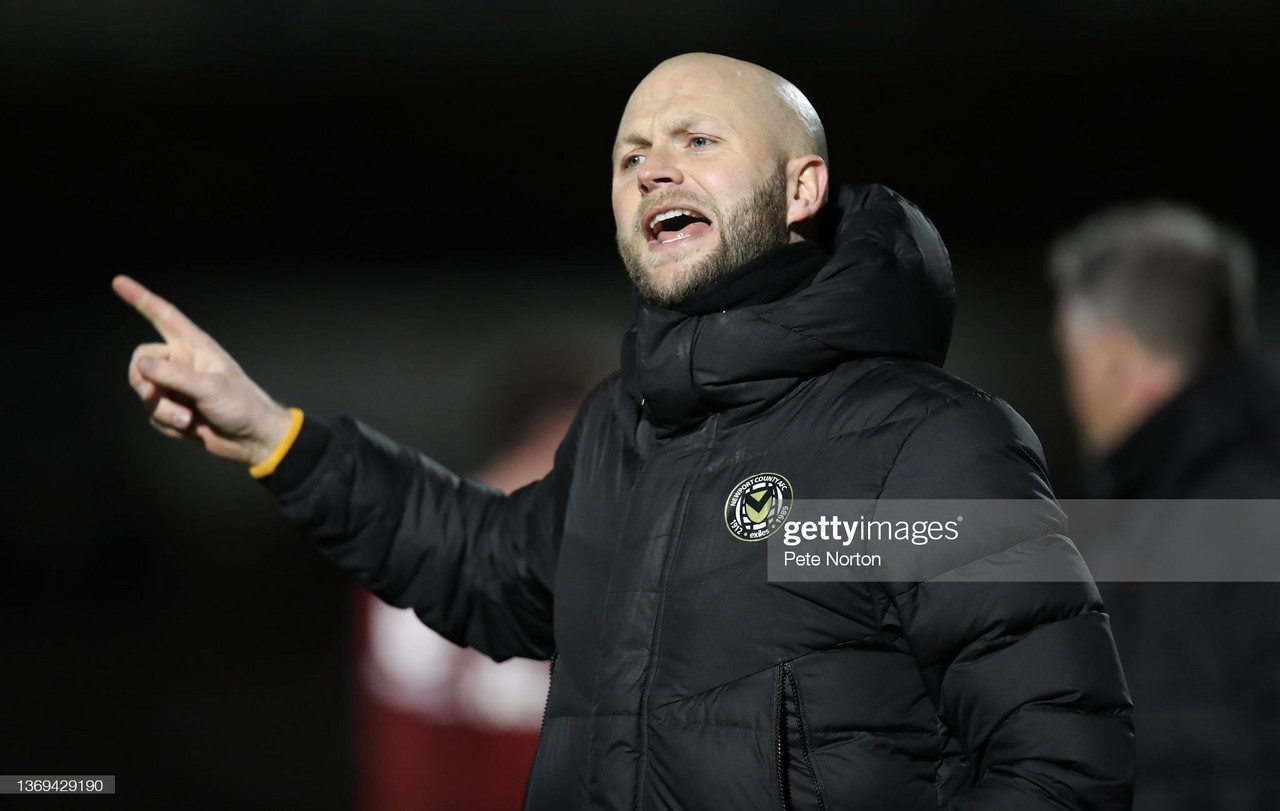 Newport County Manager James Rowberry was impressed with his side during the 1-1 draw to Forest Green Rovers.
Newport were on the back foot almost all match with only 37% possession, but the defence did a tremendous job with clearances and defending one-on-one situations.
The County were on fire during the first half of the match, scoring a fantastic goal in the third minute with Finn Azaz. They were able to hold the lead until the 54th minute when Jack Atkinson of The Greens scored a leveller.
Things really kicked off in the 83rd minute when James Clarke put in a strong challenge and got sent off for his actions.
On creating chances
"I thought we created some really good chances tonight. In transition we looked excellent, we just missed that final little bit in the final third with the chances that we had.
"It was a great start, it fit the atmosphere with everything that was set up for us."
On the players
"I am absolutely delighted again with my players' resilience, character, just the way they operate. I've said to them in the changing room and I say it quite often because I mean it: it's one of my proudest moments to keep going and going and going so fair play to them."
Even with the injuries to the squad, Rowberry believes they played like "fireworks" as Finn Azaz tucked the ball into the bottom left corner very early onto the match.
On the second half
In comparison to the reverse fixture, Rowberry believes his side showed what they were truly about in this one. He said:
"[Forest Green] had a great start to the second half where we've lost it in transition, they've switched it, it's one of those things. [A draw] was probably a fair reflection of the game, but if I look back to the performance at Forest Green, if you compare that to tonight I think that shows what we're about and what we can do and what we're capable of."