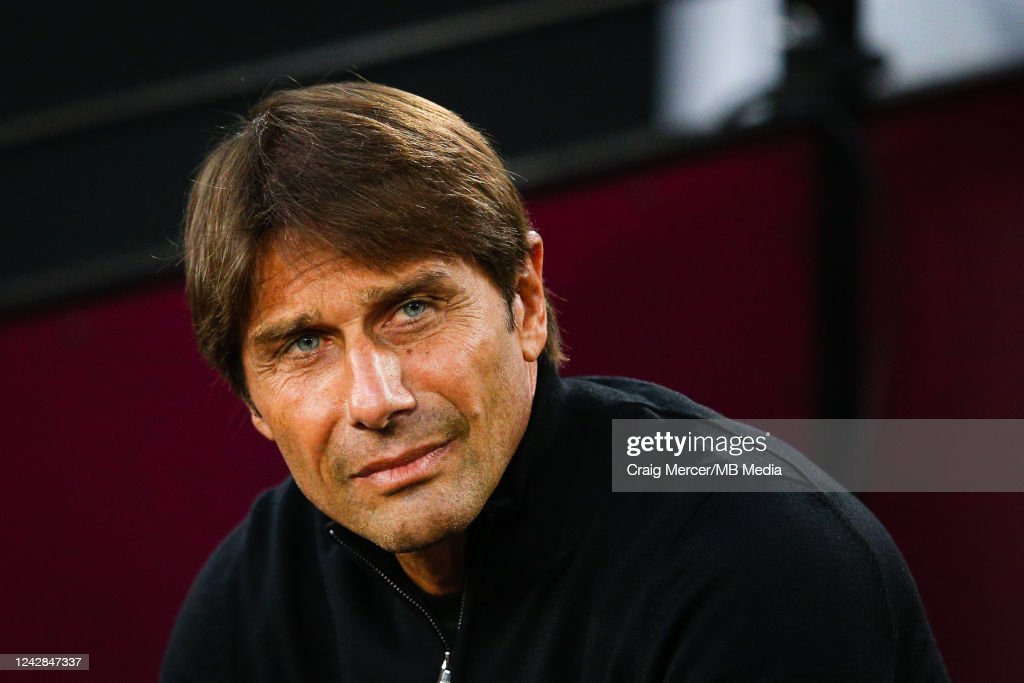 Marco Silva believes Tottenham Hotspur are a "really strong side" ahead of this weekend's clash. Meanwhile, Antonio Conte played down the possibility of his side being title challengers because "there is too much distance" to the top.
The home side currently sit fourth in the table, whilst the visitors sit in eighth. After a disappointing result away to West Ham, Conte will be hoping his team can bounce back and secure the win. In contrast, the Cottagers will be looking to continue their strong start to the season.
The transfer window slammed shut on Thursday evening, therefore both managers will now be looking to find the strongest eleven within their squad. On deadline day, Fulham added Dan James, Layvin Kurzawa, Willian and Carlos Vinicius. On the other hand, Tottenham failed to bring in a new player, despite struggling with creativity problems.
Midfield Woes
On Wednesday evening, Yves Bissouma made his first Premier League start for the Lilywhites. After picking up an early yellow card, the Mali international struggled to compete in a physical midfield against the Hammers.
It was not the performance fans and journalists were expecting, therefore the Italian manager believes the former Brighton midfielder must improve if he wants to be a regular in N17.
He said: "He needs to work because for sure he is behind Rodrigo Bentancur and Pierre Emile Højbjerg. The same for Oliver Skipp working with me all of last season."
But, the Italian later added: "I'm pleased with what I've seen during the game and talking about player with good skills and strong physically, good engine."
Lowering Expectations
Despite signing seven players in the summer transfer window, Antonio Conte believes Spurs will be unable to challenge for the major trophies. The Lilywhites failed to sign a world-class left centre-back or a playmaker, which may come back to haunt the North London side.
The Italian said: "I think first of all we have to understand in this transfer window we did what the club could do.
"I think that we did good things but I have to be honest with you because I see other squad of top team there is too much distance, still too much distance. For this reason we have to know we have just started this process to improve the squad."
After an impressive start to the season, and signing four players on deadline day, fans in West London are starting to dream about the upcoming season.
Survival is the ultimate goal, but Marco Silva believes the new signings might elevate his side to the next level.
He said: "We, as a club, are pleased firstly because of the players we kept and we have added some experience, quality, and players with different backgrounds.
"Willian can add so many good things for us, like his experience. He's a player who wants to come back to the Premier League and challenge himself."
"He [Dan James] will be really important for us and is someone who adds something different. I spoke with him and was clear on what we expect."
Team News
When previewing the clash, Antonio Conte confirmed the availability of members within his squad. For the last three matches, Tottenham have missed Cristian Romero, but the Argentina international is set to return to N17.
The Italian said: "About Cuti Romero, he's in the squad. He had two training sessions with us after the game against West Ham. Lucas Moura and Bryan Gil are still unavailable for the game against Fulham. Bentancur is ok, he has recovered 100 per cent."
Later, Conte added that Matt Doherty is part of his plans, but may not feature against the Cottagers.
He said: "He had a serious injury and honestly struggled a lot to recover good form to be fit. Now I think compared to the last game he played vs Roma in these two weeks, twenty days I have seen good improvement about himself.
"You said last season he became first choice for that role but I want to win and I try to pick the best starting XI. Now if I'm not picking him it means others give me more guarantees. I trust him, I trust in all my players but they know very well that I want to win. I want to win and I pick the best starting XI in every games."
Embracing the Challenge
Fulham travel to the Tottenham Hotspur Stadium as firm underdogs, however Marco Silva wants his players to play their best and try to create a challenge for the hosts.
The West London side will be looking to continue their strong form, but they will have to be at their strongest if they want to win.
He said: "It's just the start and we need to stay humble. We want to embrace the challenge and have enough courage to match them [Spurs]."
Spurs face Fulham at 3 PM BST at the Tottenham Hotspur Stadium. The pressure is on the home side to bounce back with a win, but they must be wary of the threat Marco Silva's men possess.