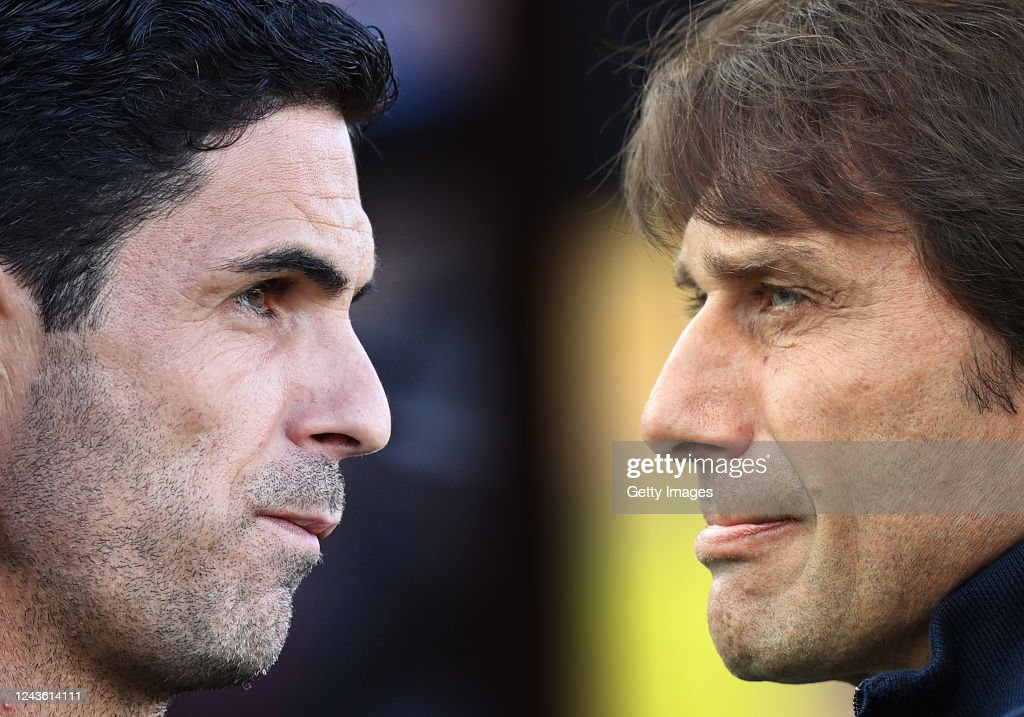 Arsenal have become the team to beat this Premier League season but came into this weekend's North London Derby under more pressure than rivals Tottenham.
Mikel Arteta's side were at the summit of the table this afternoon, and to be toppled by their arch-rivals would be a bitter sting for the Gunners.
However, these fears were avoided as Arsenal painted north London red against a weak Tottenham side with a 3-1 home victory.
After the match, both managers gave their views on one of the season's biggest clashes so far.
Players 'deserved to win'
Arsenal were almost faultless this afternoon, other than Gabriel's foul on Richarlison to give Tottenham their penalty.
But their determination and tenacity gave them the edge over Spurs, as Arteta noticed:
"The players grabbed the game and deserved to win it.
"It was the whole team - starting from the back to front. They really connected today."
Stand-outs for the Gunners included Granit Xhaka, who was dominant across the pitch and earned himself Arsenal's third goal to confirm his side's victory.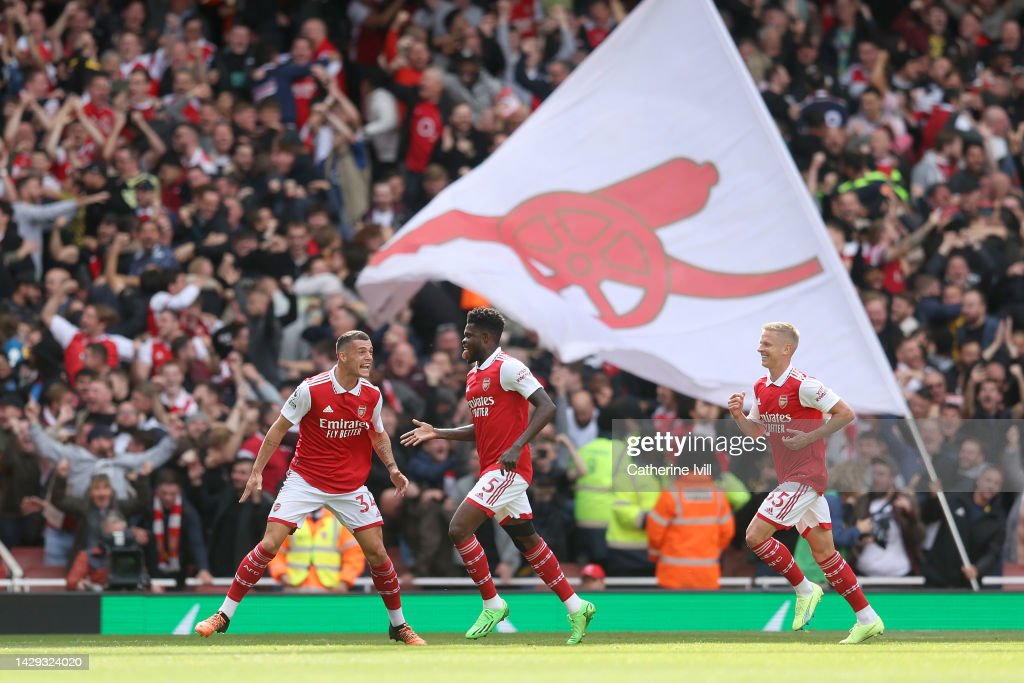 Gabriel Jesus was another standout.
The Brazilian capitalised on Hugo Lloris' failure to hold the ball to tap in Arsenal's second goal and reclaim the lead.
"I hope this will give them more belief that they can win at this level in the way we want them to play."
Following Arsenal's loss to Manchester United at the start of September, Arsenal were criticised for their apparent inability against the top sides.
This criticism was firmly answered this afternoon.
'Arteta Out' is unlikely to be trending on Twitter any time soon, with the Spaniard bringing the Gunners to heights not seen since Arsene Wenger graced their dugout.
The Gunners are truly united this season, a phenomenon which hasn't been felt in north London for a while.
"We have connected with our supporters and when that happens it is a really powerful thing.
WE'VE GOT SUPER MIK ARTETA!!!!!! pic.twitter.com/AOYZODJeB8

— Tara (@taraAFCx) October 1, 2022
"We have a really meaningful opportunity to give a lot of people happiness on a beautiful day and we have delivered that and it is a really great feeling."
Arteta on Arsenal's 'desire and humility'
It has been a long project for Arsenal to get where they are.
With consecutive eighth-place finishes in Arteta's first two seasons and narrowly missing Champions League football last season, many questioned if he could take Arsenal back into title contention.
However, patience seems to have paid off.
Focus is Arteta's target:
"We are focussing on what we are doing. This is a sign that we are going in the right direction. We need to maintain that now and go for it.
"You feel the desire and humility - they haven't won anything yet and that is important to have that humility, which is a big driver for us."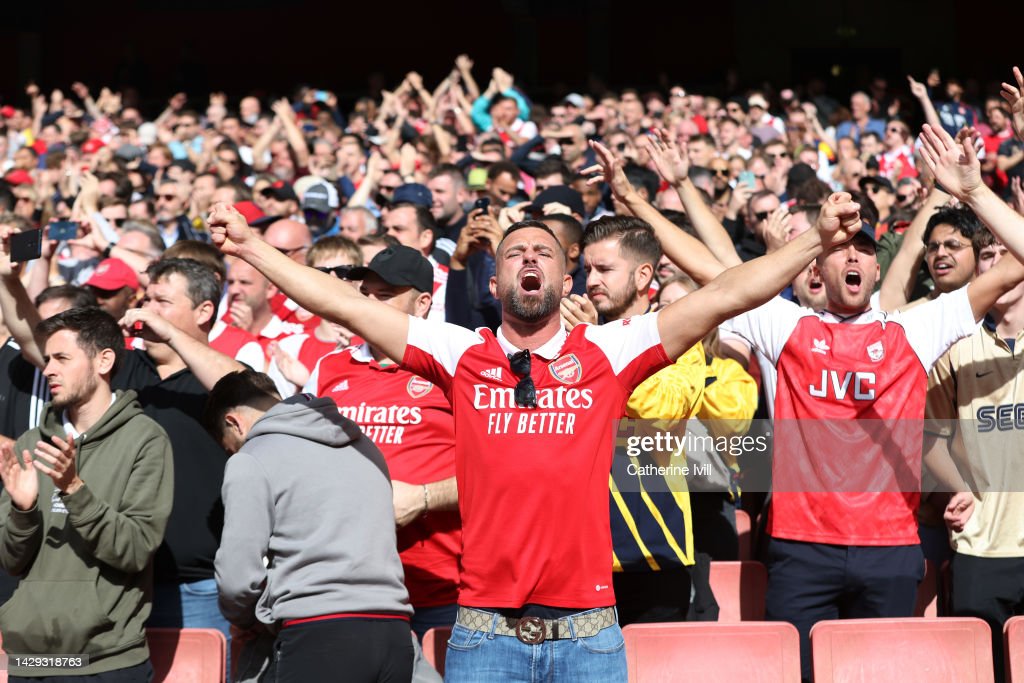 Conte on Spurs' missed chances
The first half played out as many would have predicted: Arsenal dominating the attack and Spurs soaking up pressure in typical Conte fashion waiting to pounce on the counterattack.
However, Arsenal's defence was resilient and nullified Tottenham's attacking threat.
"I think the first half was in the balance. We had many chances to score."
Tottenham put themselves level through Kane's first-half penalty but also had good chances through Richarlison and Heung-Min Son.
"We made a big mistake with the last pass because we had great space. In the second half, we conceded a second goal early and we could do much better."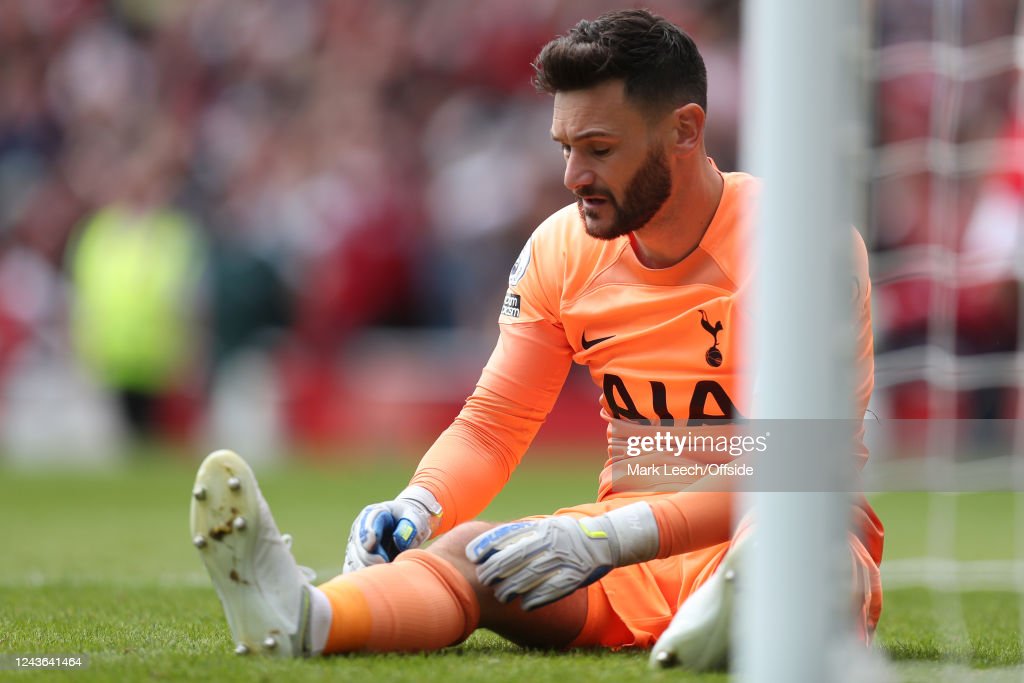 The early goal was the fault of Spurs captain Hugo Lloris, who failed to keep his hands on the ball while under pressure.
Easy work for the in-form Jesus who was lurking around the box to tap in the mistake.
"We had the opportunity to exploit much better and stay up and I repeat that I think we made big mistakes in the last pass and with easy passes but it happens and straight after the national team it is a bit difficult because players arrive at a different time.
Emerson Royal was sent off for a high tackle on Gabriel Martinelli just after the hour mark at the Emirates.
While a controversial decision, Conte maintained that this marked the moment the match slipped through their fingers:
"With the red card, [went] the game. It was a really difficult game after that. We had to change totally then. It was the referee's decision and I don't want to comment."
Spurs failed to offer much going forward after going down to ten men, with Xhaka exposing their weakened side soon after.
3⃣ - 1⃣

Granit Xhaka gives Arsenal a two-goal cushion with this beautifully worked goal... 😎 pic.twitter.com/quYCrBVxPK

— Football on BT Sport (@btsportfootball) October 1, 2022
The importance of the squad
Tottenham have a deep squad this season, but many of their players have failed to get many minutes this season including Matt Doherty, Bryan Gil and Oliver Skipp.
"Now we have to move on but we know our role in this league and we have to try and do our best to stay close to the other teams at the top.
"I tried to give minutes to players because the game had ended and also to try and save energy."
Conte seemingly admitted the game was out of their reach and that he'd had given up hope in this north London derby, but understandably didn't want to risk losing his best players through injury or sacrificing fitness in a packed season.
"I wanted to give players time especially [Oliver] Skipp and [Matt] Doherty because we need the whole squad because we have many games in front of us in a short period."
Arsenal hold the bragging rights in north London for now. While Arsenal are certainly the Premier League's most in-form side, there will be many more challenges ahead for Arteta.
Conte will no doubt reflect on his side's performance today on the short journey home from the Emirates. His side has many issues and the Italian must resolve them if Tottenham are to truly challenge for anything this season.