This Saturday, Dele Alli will walk out at Anfield for the first time as a Barclays Premier League player. Only, he's not wearing the colour of kit that he could, and should, be wearing.
After months and months of links and speculation, it looked a certainty that the teenager would seal a switch from League One outfit Milton Keynes Dons to Merseyside two summers ago.
A self-confessed Liverpool fan as a child, given that there was no local professional club where he grew up because the Dons only founded 11 years ago, Academy graduate Alli looked an excellent fit for a team that was at the time on the up and concentrated around a core of young English talent.
And Alli's suitability was not only due to the multitude of tweets praising Liverpool, often combining a selection of emojis (usually the little flame ones and usually accompanied by Luis Suarez such was his scintillating form) and a generally enthusiastic tone about the club and its players. Unsurprisingly, most - if not all - of those tweets have been deleted since his move to Tottenham Hotspur.
Regrettably, the Reds allowed Alli to slip through their fingers. Although even MK Dons manager Karl Robinson, himself a Scouser and formerly a youth coach at Liverpool, drove the young midfielder to Anfield himself to help try and speed up negotiations.
That was a Saturday night in April, just a few hours after Alli had scored a stunning long-range volley in MK Dons' 2-1 win away at Coventry City and the day before the Reds would go on to overcome West Ham United in a tough battle at Upton Park, winning 2-1 for a ninth successive Premier League victory to take them top of the league.
"We thought we had him at Liverpool," former boss Brendan Rodgers, the man at the helm when they were chasing Alli's signature, recently admitted.
Speaking to Goals on Sunday on Sky Sports, Rodgers added: "Karl did really well with him and he came to me and said, 'I've got a really exciting player, I'd love to see him at Liverpool'."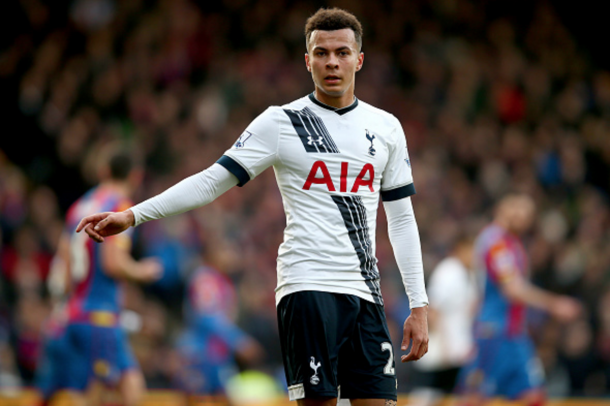 Everything pointed towards him eventually being pictured doing the infamous Melwood lean, but it wasn't to be. Supposedly, the club's transfer committee weren't sure whether Alli, who first attracted their interest after making his senior debut at 16, represented a sound investment.
The £5 million upfront fee for him, plus add-ons, wasn't the same as their own valuation of the player. Although Mel Johnson, a highly-thought of scout no longer with the club, was keen to complete a move - negotiations stalled in the summer of 2014 with fees rising and rising. They thought he required at least another 12 months before being ready for the step-up to the Premier League. They were wrong.
By January, with Liverpool having decided against going back in for him, Alli completed a switch to Tottenham Hotspur for an initial fee of approximately £5 million and was loaned back to MK Dons for the remainder of the season, where he would help them secure promotion to the Championship.
All this despite the fact Alli had spent "a couple of hours in a hotel room" with Rodgers and "wanted to come to Liverpool." Now, less than 12 months into the player's career at White Hart Lane and the decision not to sign him has already been made to look like a terribly misinformed one.
Reds were wrong to doubt Alli's ability not pay up
His all-rounded abilities, in particular his athleticism and superb technical skills, as well as his infectious enthusiasm for the game - recently telling Four Four Two in his first major interview that he just wants to "enjoy and express myself" on the pitch, have seen plenty of comparisons drawn with Steven Gerrard.
A player Alli has willingly admitted was his boyhood idol, it's understandable that the two have been compared. Whilst many players before him, and many after him, will be likened to Gerrard - it seems to carry more credence with Alli than it does any of the others, and not just because the two share the same nationality.
"Steven Gerrard was someone I looked up to massively," Alli once said. "I'd always try to copy him, right down to the boots he was wearing. It was his attitude on the pitch that stood out - you could really see how much he hated losing."
You can see that in Alli's game, having taken every opportunity to impress both at club and international level. Gerrard himself even admitted that he feels the 6ft 2ins midfielder is further along the line than he was at the age of 19.
What better testament could Alli get than the former Liverpool and England captain's acknowledgement that he is disappointed not to see his compatriot in a red shirt as opposed to white?
Although there are plenty of other promising young midfielders across Europe - from Youri Tielemans to Julian Weigl, Adrien Rabiot to Ruben Neves, to even James Ward-Prowse and Ross Barkley - it certainly seems that Alli is capable of becoming one of the leading stars of his generation. Just as Gerrard was.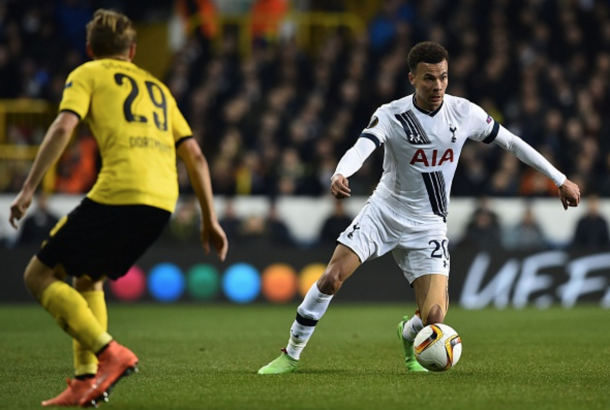 Of course, there is an argument to suggest that Alli might not have as progressed as much at Liverpool as he has in North London. His thriving partnership with the likes of Eric Dier evidences that.
But, with the experience the likes of fellow Englishmen James Milner and Jordan Henderson have - plus the form and progression that Emre Can has shown for Liverpool this season - there is enough to suggest he could be just as good, if not even better.
Although Rodgers' reign ended in the sack in October, Alli would have been just as popular under Jürgen Klopp. Under a manager employing a vaguely similar philosophy and style-of-play to the German, the young midfielder has thrived under Mauricio Pochettino, showing no signs of looking out-of-place in a team that's required to press, harry and choke opponents into submission.
As shown by the ever-increasing amount of column inches dedicated to his qualities, Alli has had a sparkling debut season at England's top-table. In a Spurs side that comes to L4 looking to narrow the gap to first-placed Leicester City to just two points with then just six games to go, he has been one of Pochettino's crowning jewels.
Indeed, whilst it is easy to get carried away about younger players - as the English media so often do with promising young talents - it genuinely does seem as if Alli is destined for greatness. His attitude, keen to improve and learn, coupled with all of his impressive attributes are exactly what he needs to continue progressing at the rapid rate he has been at already.
Liverpool must ensure Alli doesn't further twist the knife on Saturday
It's increasingly difficult not to break into a wry smile watching him. Snapping into tackles and looking to dictate the play in equal measure, Alli's dynamism was on full show in England's 3-2 win away at Germany in the international break.
He even showed up Can with a neat flick that allowed him to break free of the burly German and set up an attack. Although he missed an absolute sitter late on (young players are allowed to make mistakes, you know, it's not a crime), Alli was comfortably one of the Three Lions' best players on a testing night in Berlin.
It was only the latest highlight on a growing reel as far as this season goes, with the stunning technique with which he spun and fired a half-volley into the bottom corner from the edge of the box away at Crystal Palace one of the most memorable moments of a great campaign.
Add to that a man-of-the-match performance on his full international debut against France back in November, which he crowned with a terrific strike from 25-yards to beat none other than Hugo Lloris for his first goal for his country. It was, also, a finish to end an attack which he started with a crunching challenge on the halfway line.
Only a few months on, he's a sure-fire to be on the plane to France for the European Championships this summer and it even seems that Alli will find himself a first-choice midfielder. This coming just a year after he was recognised as the Football League's Young Player of the Year and earned a place in the PFA League One Team of the Year thanks to a 16-goal haul.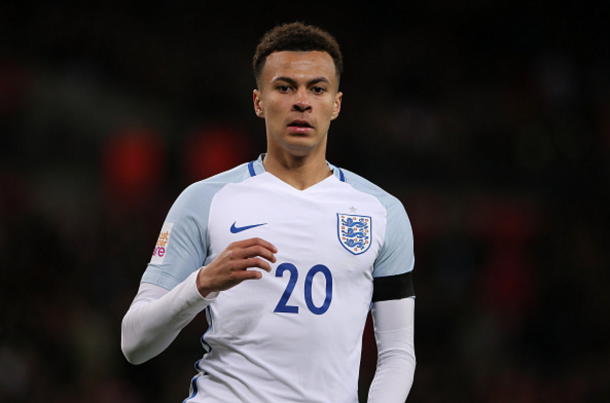 He's carried similar form into top-flight football, too. His maiden year in the Premier League, so often seen as more of a gigantic leap from second, third and fourth tier football in England than a step, has yielded seven goals and 11 assists from a range of positions including central midfield, attacking midfield and even the left of an attacking triumvirate behind Harry Kane.
He might not even be done yet, with seven games still left, and his relationship with Kane continuing to flourish - having assisted seven of the striker's 21 league goals this season.
The title is still, mathematically within reach, unless Liverpool can deliver a huge dent to their hopes by claiming three points against them in the spring sunshine at Anfield on Saturday.
But regardless of how impressive he is now, the anticipation is that he is on an upward trajectory that will only seem develop and improve. Plus, at just 19, there is still an abundance of time for Alli to realise his potential and harness his talents further.
If he can even become half as influential and successful as his idol, Steven Gerrard, was - particularly if that's in a Spurs shirt - then Liverpool will forever rue their monumental mistake not to sign him.
The Reds' midfield, better known as Emre Can and co. in recent weeks, must ensure they keep Alli quiet this weekend so he doesn't pour yet more salt into their still fresh wounds.