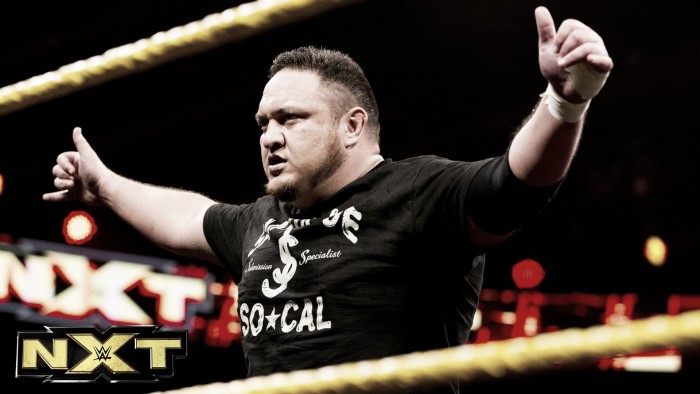 Samoa Joe fans hoping for a call up to WWE's main roster may have to wait a while. According to NoDQ.com, the company has no plans to call up the former Ring of Honor (ROH) World Champion anytime soon. It appears his feud with former New Japan Pro Wrestling (NJPW) standout Shinsuke Nakamura will continue as well.
NXT writers designed the finish to their match at NXT Takeover: Toronto to set up a rematch between the two. Joe pinned Nakamura at the event to win his second NXT Championship, the first in the history of the developmental promotion to do so. Joe scored the fall after kicking "The King of Strong Style" low, delivering a uranage (Rock Bottom, Book End) on the steel steps and hitting the Muscle Buster in the middle of the ring.
Joe and Nakamura face off again at an NXT house show on December 3 in Osaka, Japan, Nakamura's home country.
Death, Takes, and No Call Up are the only certainty's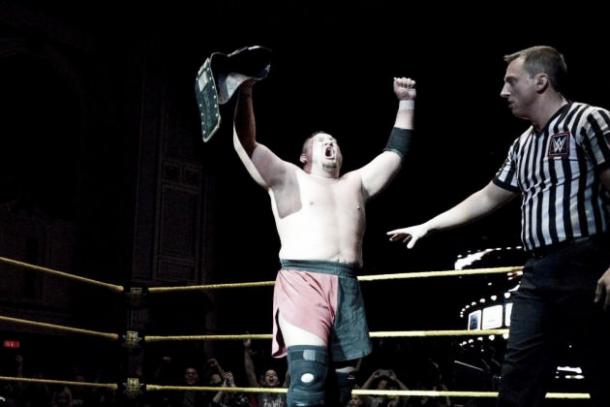 Joe debuted on NXT at the end of the NXT Takeover: Unstoppable special, preventing then-NXT Champion Kevin Owens from attacking Sami Zayn. A couple months later, Joe and Finn Balor defeated Baron Corbin and Rhyno to win the inaugural Dusty Rhodes Tag Team Classic tournament at NXT Takeover: Respect. The former TNA World Heavyweight Champion turned on Balor a month later, claiming Balor refused to give him a title match.
After losses at consecutive Takeovers in London and Dallas, Joe pinned Balor at a house show on April 21 to win his first NXT title. Joe pinned Balor again inside a steel cage to retain at NXT Takeover: The End and held the belt for 121 days before losing the title to Nakamura last August at NXT Takeover: Brooklyn II.
Thoughts
Joe has more than earned a call-up with the work he's done in NXT. The Huntington Beach, California native is one of the best heels on the roster outside of The Revival and he can step in and be one of the top stars on either RAW or SmackDown Live. Joe is also 37 years old and is not getting any younger, so the sooner the better in regard to his call up.
Call Joe up soon where there are some good money matchups in Roman Reigns, A.J. Styles, Kevin Owens, Brock Lesnar and John Cena (who wrestled against Joe in the California-based Ultimate Pro Wrestling [UPW]). Keeping Joe in NXT any longer is a waste of time.