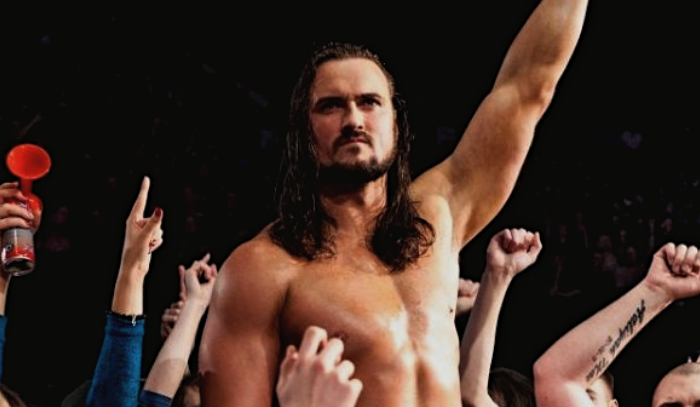 Drew Mcintyre, also known as 'Drew Galloway', a man once predicted for big things failed to live up to the hype and after numerous dead-end storylines he left the company in search of bigger things.
Since 2014, the Insane Phenom has been performing some of the best work of his career in the likes of United Kingdom promotions Insane Championship Wrestling, TNA, WhatCulture Pro Wrestling and Evolve.
The 31-year-old appeared at ringside for NXT TakeOver: Orlando, although to assure things up to those speculating he later confirmed that he had indeed signed with the company.
Early years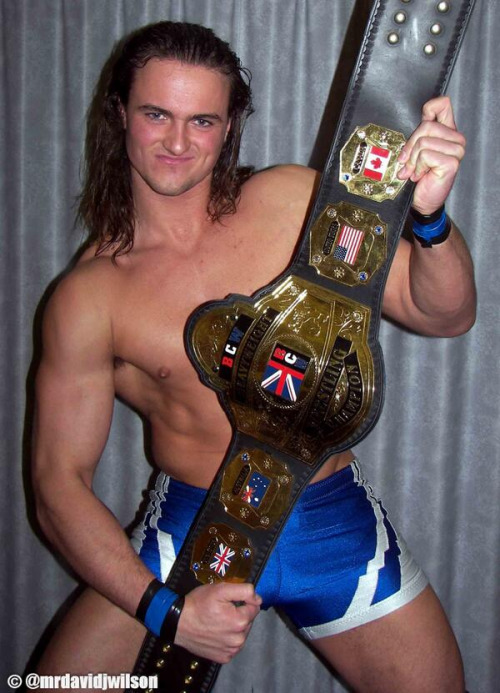 The Scotsman began his professional wrestling career in 2001 training at the tender age of just 15-years-old at the Frontier Wrestling Alliance's academy signifying his dedication to the sport as a youngster.
British Championship Wrestling was the first promotion that Galloway called home from 2004 until 2007 working with the likes of the Honky Tonk Man, Marty Jannetty, Mick Foley and established a friendship with current WWE star Sheamus.
The independent circuit became routine for the 6ft 5in heavyweight travelling up and down the UK for the likes of All Star Wrestling, NWA: Scottish Wrestling Alliance, Premier British Wrestling and Real Quality Wrestling.
ICW soon came knocking, a growing hardcore and gritty style of pro wrestling promoted by Mark Dallas and he quickly become one of their top stars and defeated Darkside and Allan Grogan to win the first ever ICW Heavyweight Champion.
After working a number of 'squash' matches and impressing WWE talent relations, he was soon signed to the biggest professional wrestling promotion in the world - but the story was far from over.
Not living up the hype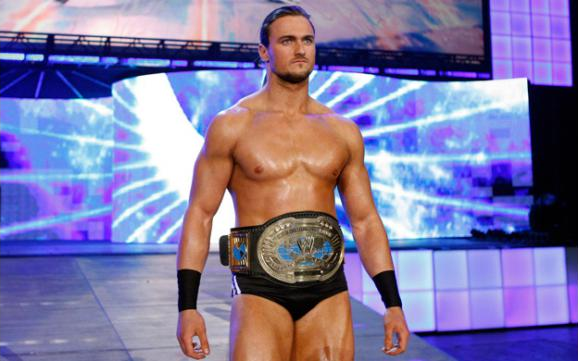 In 2006, Galloway had a number of tryout matches and attracted the attention of many within the world of WWE so much so that less than a year later in April 2007 he was invited back in October of the same year and he defeated Brett Major aka Zack Ryder in his first televised match on SmackDown.
He wrestled a couple more matches on television on the main roster but was soon sent to Kentucky in Ohio Valley Wrestling in September where he stayed until February.
Florida Championship Wrestling would be his next venture where he got his first taste of WWE success winning the FCW heavyweight Championship and also the FCW tag-team championships on two occasions with Wade Barrett.
Mcintyre re-debuted on SmackDown in August 2009 feuding with the likes of R-Truth and Finlay before teaming with The Miz earning success on his winning team at Survivor Series in his first pay-per-view match.
Fast forward six months later and Galloway was rising up the mid-card and soon picked up his first title in WWE - the Intercontinental Championship pinning John Morrison at TLC in December.
In September 2010, Mcintyre teamed with Cody Rhodes to take on and defeat Evan Bourne and Matt Hardy to become the new WWE tag-team champions.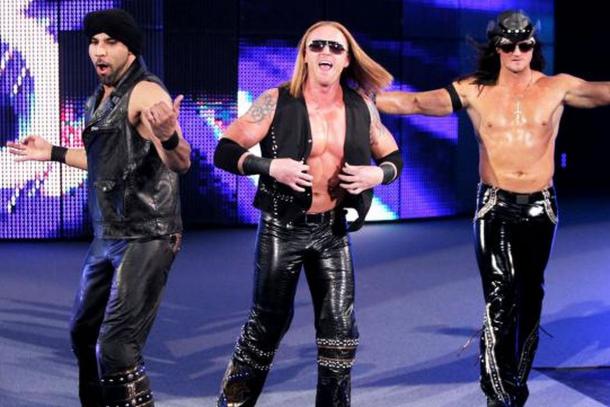 Despite some early success, the Brit failed to become the main-event star and essentially lingered about before teaming up with Heath Slater and Jinder Mahal to form 3MB.
The trio would go on to accumulate little success and in June 2014 WWE announced that Mcintyre along with Mahal were released from their contracts.
Return to independent scene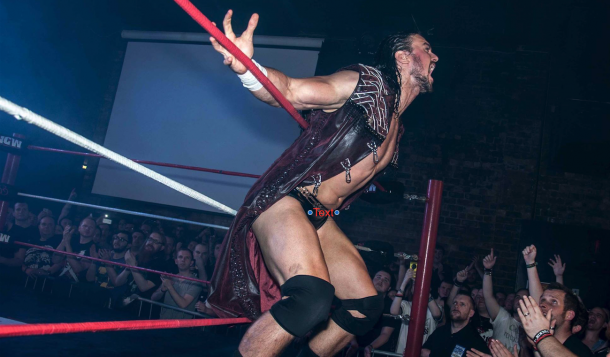 The star quality of Galloway was not lost and ICW a place he grew as a performer welcomed him back with open arms and he quickly become a two-time heavyweight champion in November at Fear & Loathing VII.
The now 29-year-old become a fan favourite in the Scottish promotion staying a regular roster member until his recent NXT signing.
As well as ICW, Galloway performed for Evolve, facing off against the likes of Chris Hero, Tony Nese, Ricochet and Rich Swann all of whom are currently signed to WWE.
While in Evolve, his success sky rocketed and he won the Evolve Championship, Tag-team championship (w/ 1 x Johnny Gargano and 1 x Chuck Taylor).
Total Nonstop Action was a place that looked to capitalise on WWE's loss as they had done so many times before with the likes of Christian, ECIII and Bobby Lashley.
He become a major star within the former Jeff Jarrett founded company until leaving earlier this year winning the Impact Grand Championship and the World Heavyweight championship.
WWE beckons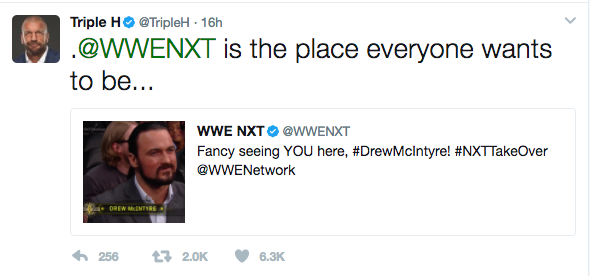 On April 1 2017, Mcintyre appeared ringside during NXT TakeOver: Orlando and got the crowd at the Amyway Center buzzing, he later confirmed that he would be joining the developmental territory via their YouTube channel.
Predictions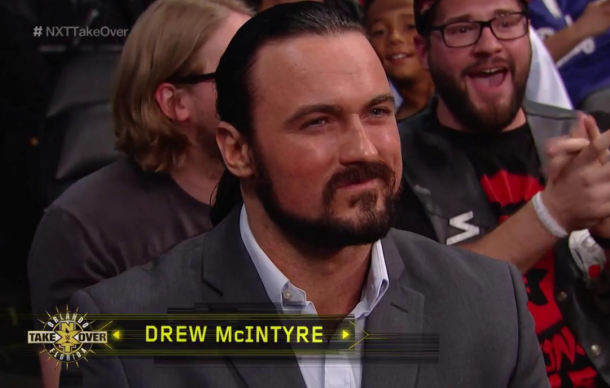 Galloway was in spite of all his talent, far too young to be in WWE at the time, he struggled to find a character to connect with the crowd but has become a fan favourite on the independent scene showing his ruthless and aggressive side in many of his matches.
Now with much more time under his belt, he will surely achieve the success he was predicted to achieve, NXT have a good habit of making stars shine even brighter than possible making their anticipation regarding a move to the main roster even more exciting.
Author's note: While no major dream storylines are in sight, having seen Galloway in action many times over the past couple of years, he will surely thrive following the experience he has gained, he has had great bouts with the likes of Will Ospreay and Ricochet and can cut it with big men like Lashley as proven in the past. He is a star but will become a bigger star under the breeding ground of NXT.
Fans may have memories of the awkwardly tall Scottish guy in 3MB but he has evolved and those days are long gone. A long list of championships have been created since his return to the independent scene and that list will continue during NXT and WWE.