 Australian Open champion Roger Federer believes he has a realistic chance of claiming an eighth Wimbledon crown this forthcoming summer after reigning supreme in Melbourne this past week. The 35-year-old collected his 18th Grand Slam trophy after defeating his long-time rival Rafael Nadal, 6-4, 3-6, 6-1, 3-6, 6-4, in the final on Sunday and is targeting more slam glory.
Before returning in Perth at the start of the year, Federer curtailed his 2016 season after the grass court swing, citing a recurring knee problem that required surgery.
Won't stop there
The niggling injury prompted Federer to forgo the French Open in May, but despite Roland Garros only accounting for one of his eighteen major trophies, he is keen to make a reappearance on the clay courts.
"At the French Open, if you're not in the draw, you can't win it, so I hope to be in the draw this year, not like last year," said the 35-year-old after his memorable triumph in Australia.
"Wimbledon over Roland Garros, though, yes. On the grass I've got a lot of tournaments there; So I guess Wimbledon, I know I have a better shot there."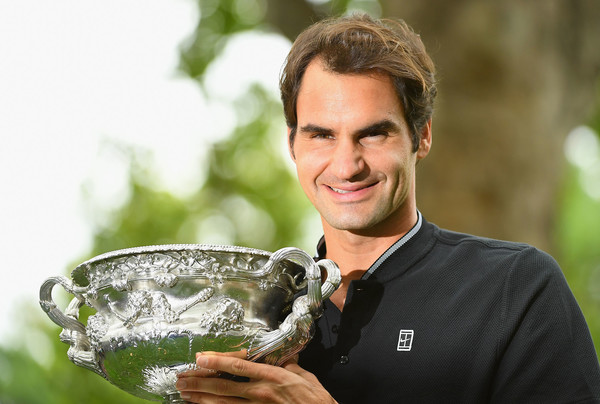 Allays injury fears
Federer also admitted to fatigue after his grueling five-setter on Rod Laver Arena but allayed any injury concerns.
The world number ten required a medical time out against Stan Wawrinka in the semifinal despite implying it was for tactical reasons while he required treatment on his groin during the latter stages of his win over Nadal.
"I feel OK, I am very tired right now," he added.
"I'm going to crash eventually but that's OK and, like I said, in a week's time I think the pain in my legs will go away, which is going to be nice."
Federer's success saw him rise to number ten in the ATP rankings.