The third edition of the Millennium Estoril Open starts in a little more than one month and the entry list is already out. This tournament is part of the European clay season and it is played in Estoril, Portugal.
History
This is just the third edition, but Portugal used to had another ATP tournament before the Millennium Estoril Open. The first singles champion of the tournament is Richard Gasquet, who won it back in 2015. The second winner is Nicolas Almagro. The Spanish conquered the title in 2016 defeating Pablo Carreno Busta in a three-set battle. Gasquet fought against Nick Kyrgios to catch the first trophy of the Portuguese tournament.
Player Field
This season's player field is very strong and it's headed by Nick Kyrgios, who is a 2015 finalist and a 2016 semifinalist. The Australian seems to enjoy a lot the Portuguese fans as he said to the press when he committed to play there this season.
"I'm very excited to play the Millennium Estoril Open. The tournament and the beauty of Cascais city bring me back a lot of good memories because it was here I celebrated my birthday in the past two years, with the help of the organisation." - said the teenager. Kyrgios Also added that "the Portuguese fans are among the best in the world". The 16th ranked is expected to be the first seed.
Following him, it's Pablo Carreno Busta. The Spanish player made the final in Estoril last season and this season has already reached the semi-finals at the Indian Wells Tennis Garden and made the final in the ATP 500 tournament of Rio de Janeiro. Carreno Busta is currently ranked 19th on ATP.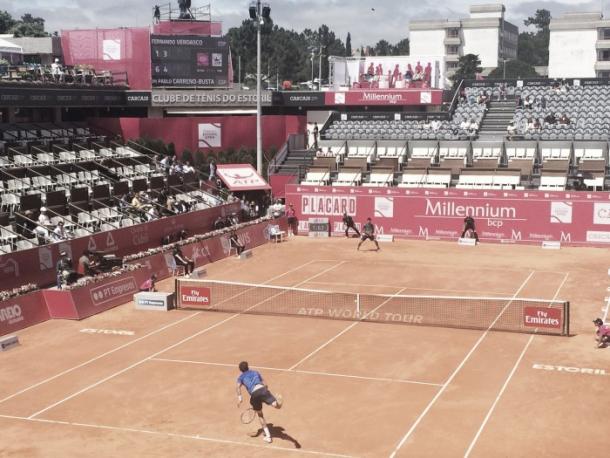 The former top-10 player, Richard Gasquet, is aiming to be at the Millennium Estoril Open this year, and hoping to repeat is 2015 journey to the title. The Frenchman is ranked 22nd and has a win-loss record of 10-4 this season.
To finish the presentation of the first four highest ranked players on the entry list it's compulsory to talk about Albert Ramos Vinolas. The Spaniard made the final at the ATP 250 of São Paulo this season.
A big announcement by the tournament organization was Juan Martin del Potro. The Tower of Tandil is going to play in Portugal, a country where he was very happy when he won the title twice on the former ATP 250 tournament held there. Del Potro is the champion of the 2009 edition of the US Open.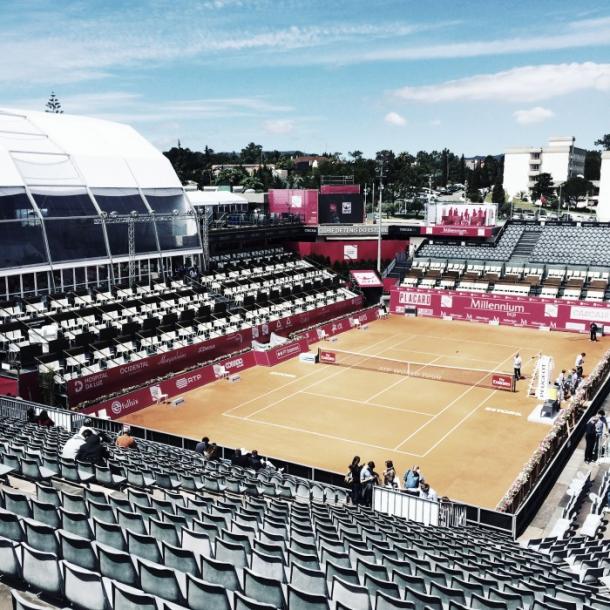 Entry List
The player field contemplates ten top-50 players, five top-30 players and five former top-10 players:
1. Kyrgios, Nick AUS 16
2. Carreno Busta, Pablo ESP 19
3. Gasquet, Richard FRA 22
4. Ramos-Vinolas, Albert ESP 24
5. Muller, Gilles LUX 29
6. del Potro, Juan Martin ARG 34
7. Sousa, Joao POR 35
8. Paire, Benoit FRA 39
9. Edmund, Kyle GBR 45
10. Harrison, Ryan USA 47
11. Jaziri, Malek TUN 53
12. Almagro, Nicolas ESP 56
13. Delbonis, Federico ARG 57
14. Robredo, Tommy ESP 57 - Protected Ranking
15. Nishioka, Yoshihito JPN 58
16. Medvedev, Daniil RUS 60
17. Berlocq, Carlos ARG 69
18. Istomin, Denis UZB 70
19. Monaco, Juan ARG 72