World number two Serena Williams is expected to return to the top of the WTA rankings next Monday as two-time Grand Slam champion Angelique Kerber's points of winning the Porsche Tennis Grand Prix in her home country of Stuttgart, are expected to come off. However, Kerber can regain the world number one ranking that week in Stuttgart. The 23-time Grand Slam singles champion caused speculation on Social Media via Snapchat, with a Snapchat selfie of herself with the caption simply reading "20 weeks". However, the legendary American later deleted the Snapchat, causing more speculation as the tennis world waited for confirmation.
However, around six hours later, Williams' spokesperson Kate Bush Novak confirmed the exciting news, that everyone was waiting to here. "I'm happy to confirm Serena is expecting a baby this fall." Amazingly, Williams won her seventh Australian Open title in January, which would have meant that she was around eight weeks pregnant. The American's spokesperson confirmed that the 35-year-old will be absent for the rest of the 2017 season. "Serena said that I should make sure if anyone asks that is clear."
Williams is the second high-profile tennis player to announce that they are pregnant as her rival, former world number one and two-time Australian Open champion Victoria Azarenka announced last July, that she was pregnant and she gave birth to her son Leo in December. The Belarusian has confirmed that her return will be after Wimbledon in July at the American hardcourt event at the Bank of the West Classic in Stanford.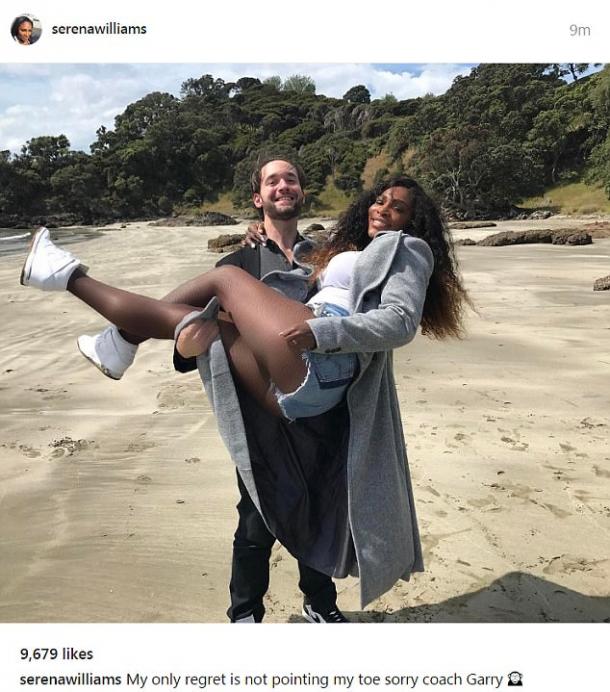 Another Grand Slam singles title will have to wait for Williams
Grand Slam singles title number 24 will have to wait for Williams, and whilst her absent to the tour will be a huge loss, it will create big opportunities for some tennis players to get their hands on the three of the last four remaining Grand Slam titles available. The WTA tour has been unpredictable this year but it will be interesting to see, who will be able to step up and win Grand Slam titles in Williams' absence.
Other female tennis players have had children and returned to the tennis circuit with great success. Most notably, the American's former rival, Kim Clijsters went on to win three Grand Slam singles titles at the US Open in 2009 and 2010 and the Australian Open in 2011 after giving birth to her daughter Jada in 2008.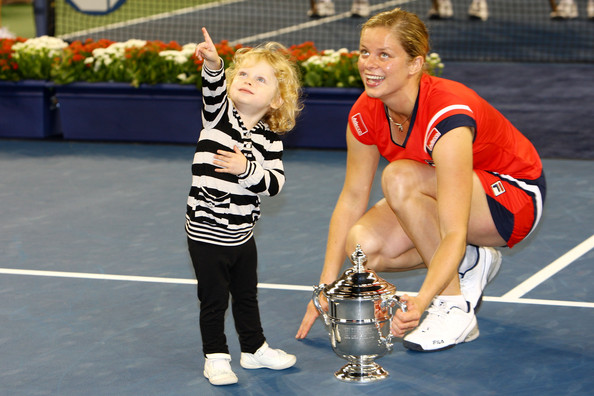 The current world number two has not played a competitive tennis match since beating her sister Venus in the Australian Open final at the start of January. She withdrew from the North American Premier Mandatory hard court events at the BNP Paribas Open and Miami Open citing knee problems. The American seems to be happy in her personal life as she is due to get married to her fiance, Alexis Ohanian, and you cannot rule out Wiliams from returning to tennis, and dominating once more, similar to Roger Federer, who missed six months on the ATP World Tour is having his best run in five years.