Garbiñe Muguruza struggled for form on the WTA tour since she won her maiden Grand Slam singles title at the French Open last year in June. The 23-year-old Spaniard did not reach a single final, until Saturday, when she defeated 37-year-old Venus Williams at Wimbledon. It was Muguruza's second Grand Slam singles title in two years after she lost her first Grand Slam final to Venus' sister Serena at Wimbledon in 2015.
Nevertheless, Muguruza fell out of the top ten after she failed to defend her French Open title, losing to Kristina Mladenovic in the fourth round. The two-time Grand Slam champion fell to number 15 in the WTA rankings but after she lifted the Venus Rosewater Dish for the first time, she's back in the top five at number five.
Muguruza showed a bit more emotion after she won Wimbledon, compared to her celebrations at Roland Garros, which indicates that her Wimbledon triumph meant a lot more to her. The former world number two has stayed mentally strong in tough moments as she was continuously under pressure as a Grand Slam champion. She was left in tears in her press conference in Paris, as she faced a hostile reception by the crowd.
The new Wimbledon champion spoke to El Espanol about her feelings. "Sometimes yes, I was criticized a lot. Today they hate me, tomorrow they love me, whether I win or lose. After winning Roland Garros they told me just that my life would have changed and instead it wasn't like this. I am the same person as always, despite the good wins I got recently.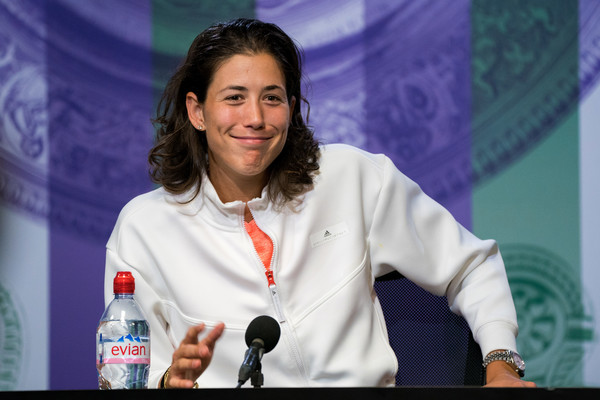 "And that's very good. I am also less emotional than before, especially at Wimbledon. I saw a change and deal better with emotions. I hope to keep doing it. At Roland Garros, it was very different and here I managed to be more serious without speaking a lot. It was a tough journey in many ways."
The two-time Grand Slam champion also added. "But dealing with success was the most complicated thing. When you win a Major title everything is very beautiful, but then you have to come back on the court and show the same thing in every match and week, and that's impossible to do.
"It's something unreal, you can't play always well week in and week out."