 The 2018 Shenzhen Open has a decent field of quality players, which means that the draw would be witnessing some exciting first-round encounters. Such a match-up is world number one Simona Halep's tricky opening encounter against the dangerous Nicole Gibbs.
Halep will play as the world number one in just her second professional tournament, but her ranking is in jeopardy if she were to put in a disappointing performance. The Romanian has to at least reach the semi-finals for a good chance to retain the ranking, but in fact, it all depends on her counterparts Muguruza and Wozniacki's performances during the same week. However, she received a relatively tough draw but would be glad that she did not draw former world number one Maria Sharapova.
Coming into 2018: Halep
Halep finally reached the top spot in the rankings for the first time in her career after reaching the final in 2017 but fell in the Round Robin of WTA Finals. Nonetheless, she ended the year as the world number one and is back in Shenzhen looking for more success, having hoisted the trophy back in 2015.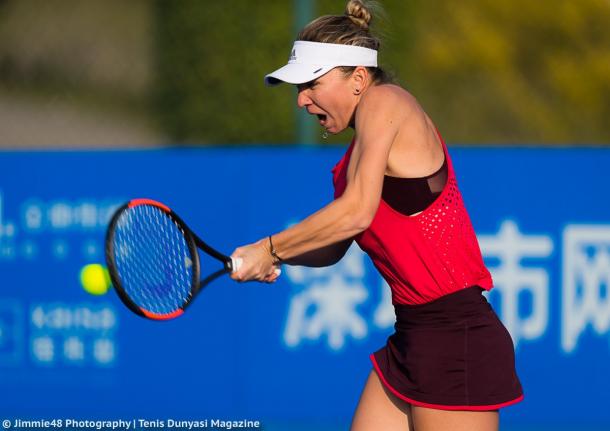 The Romanian participated in an exhibition event held in Hua Hin during Christmas, where three other top-10 players competed as well. Defeating Johanna Konta and Karolina Pliskova in straight sets, she capped off a perfect weekend and looked ultra-impressive during her matches. Surprisingly, she out-aced and outhit the powerful Pliskova, with her game firing on all cylinders. Hence, she could be poised for a terrific 2018 if she could carry her good run into Shenzhen.
Coming into 2018: Gibbs
Gibbs had a poor year overall, despite reaching two third-rounds at Grand Slams. She fell out of the top-100 and ended the year disappointingly, though her ranking was good enough to get a direct entry into this tournament.
The closing stages of 2017 were relatively disastrous for the American, who failed to even make the quarterfinals at any of the three ITF 80k events she participated in.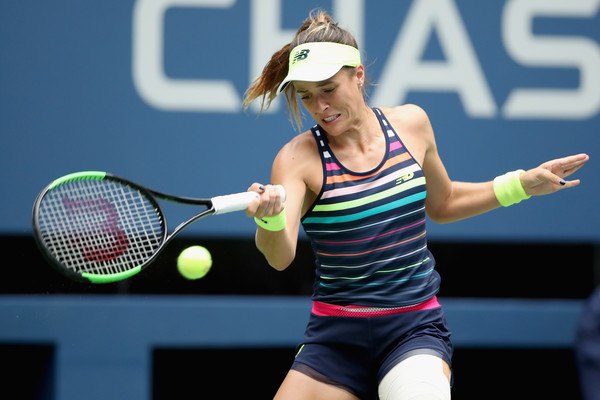 Match Analysis
The key in this match would be Halep's game. The Romanian has started to build herself as a powerful and aggressive player, and she has been seen making obvious changes in her style of play. If Halep were to keep up her high level of play, the win shouldn't be much of a problem.
Gibbs would need to attempt to dictate play throughout the match, and also put up a solid baseline game. Anything lesser than a high-quality performance could lead to a one-sided defeat, unfortunately.
Match Prediction: Halep d. Gibbs in straight sets
This would be a tricky first match of the year for Halep, and Gibbs will look to provide the world number one with some trouble. However, the Romanian could just prove to be too strong during their encounter.