 There was already an upset in the first match played at the 2018 Apia International Sydney as the local fans had something to cheer for after native wildcard Ellen Perez caused a huge shock against the world number 11 Kristina Mladenovic, ousting the fifth seed 6-4, 4-2 before the Frenchwoman had to, unfortunately, retire from the match due to the soaring temperatures.
Currently, on a 14-match losing streak, Mladenovic had the golden opportunity to snap her rout but the heat was just too overwhelming in Sydney, with temperatures on the court peaking at 45 degrees Celsius. This was Perez's first ever top-50 opponent and now progresses into the second round where she would either face Veronica Cepede Royg or top-ranked Australian Ashleigh Barty during her first ever WTA main draw appearance.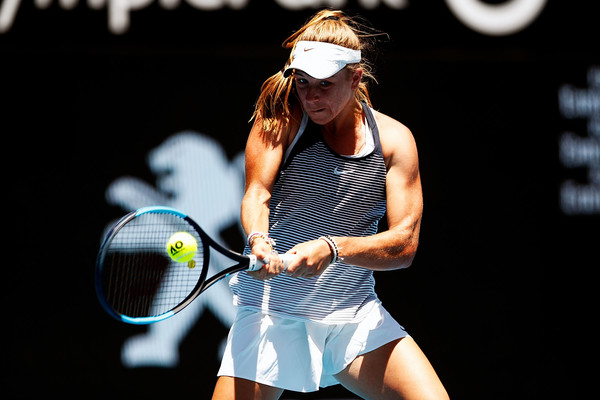 Perez serves up huge shock
A double-fault started Mladenovic's day and her slow start proved to be pivotal as the Frenchwoman conceded her opening service game and gifted Perez with the perfect start. It seemed to be nerves which affected the Australian, with Mladenovic breaking straight back to get on the scoreboard.
Perez's lefty serves and monstrous forehands troubled Mladenovic, though the higher-ranked player managed to steamroll through her service games and the wildcard had to battle through her own games, fending off three break points while coming from 0-40 down to make it a tough contest. Unexpectedly, Mladenovic lost her way from 30-0 up, hitting two double-faults and allowed Perez to regain the lead. This time, she managed to consolidate the lead, putting herself just one game away from taking the opening set.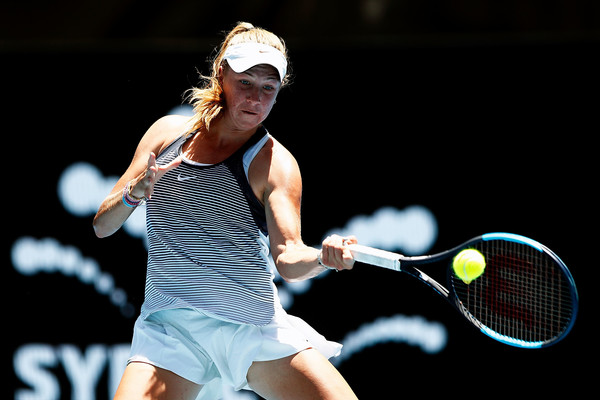 Facing two set points on her serve, Mladenovic showed no signs of nerves as she eased her way to grab the hold, forcing the youngster to serve it out. Hitting fearlessly and freely, Perez finally took the opening set 6-4, much to the delight of the home crowd, causing the huge upset to look plausible.
Mladenovic forced to throw in the white towel
Struggling with the heat and looking under the weather, Mladenovic's game collapsed as she was broken in the opening game of the second set despite calling for the trainer's help during the set changeover. Perez had a difficult time trying to consolidate to break but completed her job nonetheless.
With the high temperatures being too overbearing, Mladenovic had to retire while Perez put up an inspired performance to lead 4-2 in the second set, edging to the win. It was perhaps just a precaution for the upcoming Australian Open, where the Frenchwoman has nothing to defend. Nonetheless, it was all kudos to Perez, who endured through the tough conditions and played her utmost best, giving her much higher-ranked opponent something to work for. Mladenovic's next tournament will be in Melbourne, where she will be seeded 11th.