Very few people have had the roller coaster careers that Juan Martin del Potro has endured. From the highs of winning a Grand Slam and being a top-four player to the lows of countless surgeries, del Potro has hardly had the career that a player of his skill level deserves.
Speaking to the media in Toronto on Tuesday before kicking off his Rogers Cup campaign, the Argentine spoke about his injuries and his form and how close he was to packing it all in.
Considering quitting
Del Potro has had multiple surgeries over the years, particularly on his wrists. This has prevented one of the hardest ball strikers in the history of the game from building any semblance of consistency and on a few occasions caused his ranking to crash.
When asked if he ever considered quitting the game during one of his post-surgery recoveries, he said, "Yes, yes, I consider it, like, three years ago to quit tennis, to stop to play, because I had been suffering a lot of -- I was depressed for a couple of months because I couldn't find a way to fix the wrist problems."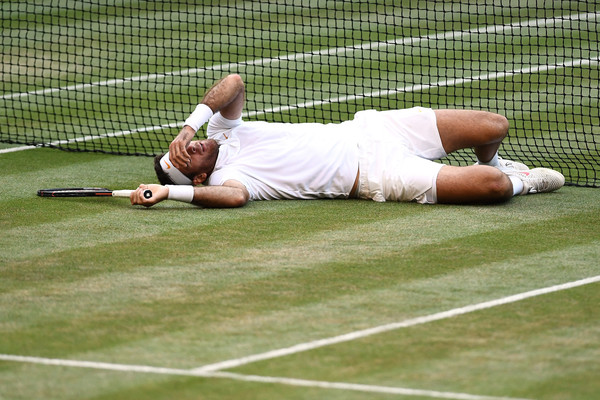 But perseverance is paying off for the Argentine. He won his first Masters 1000 title earlier this year and is now within strike distance of a new career-high ranking. That good fortune is not lost on del Potro, who explained that:
Now you can imagine how happy I am playing tennis again and being in the top 5 position again after long time, winning titles, playing my best tennis ever maybe. I'm having one of my best season this year, and it's amazing. I never expect to be in this moment again after all my problems. So I just want to keep enjoying this second chance of the tennis life.
Looking for more
Del Potro comes into the Rogers Cup hot after a good showing at Wimbledon and a runner-up performance last week in Los Cabos. The Argentine reflected on that final, saying, "I think I did well. I reached another final in the season, which is good for my year. Fabio [Fognini] played much better than me. He deserves to win."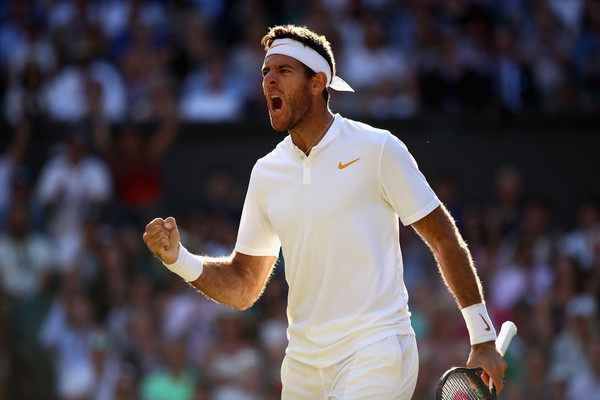 As for this week in Toronto, "now is a different tournament, different expectations. I'm looking forward to keep playing in the same level and see if I can still doing good results."
Del Potro will kick off his Rogers Cup campaign tomorrow against Robin Haase.