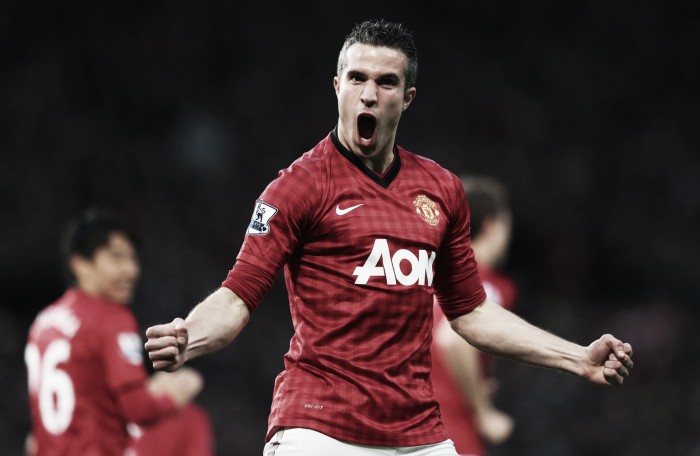 It was the summer of 2012 and Manchester United, then under the legendary Sir Alex Ferguson, had lost out on the title to their noisy neighbours Manchester City on goal difference.
Coming up was the Scot's last season at the Theatre of Dreams and he wasn't willing to leave without one last bang. That unexpected, and yet ultimately fruitful, bang was the signing of Robin Van Persie.
The 2011-12 season was the last one for Van Persie on Arsenal books and when he announced that he was not going to be signing a new contract, there were bids placed for him from Juventus, United and City among others.
Van Persie's heart spoke Red, during his first press conference for United, he revealed that there was a choice for the "little boy" inside him and that little boy "screamed Man United" and he chose to listen to him to make one of the "harder decisions" of his life.
The perfect signing
That day, Sir Alex spoke highly of Van Persie's qualities. "He's what we have missed for the past couple of years," he told reporters. He also pointed out that the he now has the "maturity" and is a "complete" player who would reduce the burden on the likes of Paul Scholes and Ryan Giggs.
Fergie added that, because he is a "top player" who can replace veterans like them, he can also be a teacher to the younger players like Danny Welbeck and Javier Hernandez.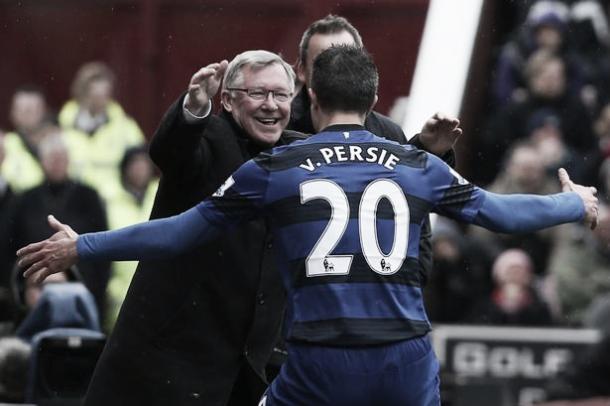 The £24 million move for the 29-year-old proved to the be key for success in the 2012-13 season for United as Van Persie led United to the title with 26 goals in the league and won plaudits for his peformances and his consistency for United.
The transfer was initially met with criticism as Van Persie was nearing his twilight years at the age of 29, even after he had just finished probably his best ever season in terms of goals for his former club Arsenal.
But he proved his doubters wrong spectacularly and was the key catalyst for United's title triumph in Sir Alex's last campaign as the club's manager.
Frustrating times
The following years weren't so great for Van Persie. He was struggling with injuries and struggled for form. Things never worked out between him and Sir Alex's successor David Moyes as he was never convinced with Scot's training methods.
But Moyes left nine months into his contract after a dismal campaign which saw United finish outside of the top-four for the first time since 1990-91, before the Premier League era.
Giggs took over and stabilised the ship as player-manager before he hung up his boots at the end of the 2013-14 season, which signalled a change in guard at Old Trafford.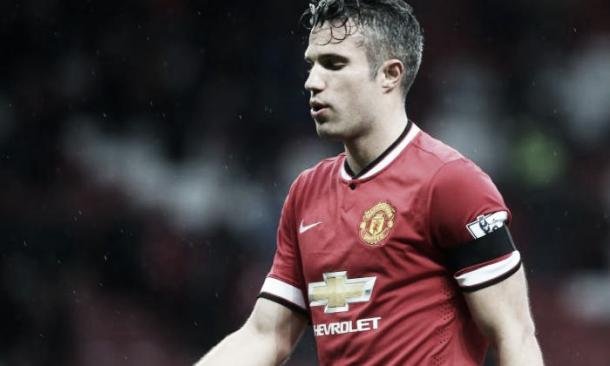 There was a sense that, after the 2014 World Cup - that new manager Louis Van Gaal, would make countryman Van Persie his captain, but the No.9 was left ultimately frustrated as the armband went to Wayne Rooney.
This left a sour impression in Van Persie's head and even though Van Gaal had a world-class team full of attacking talents with the high-profile arrivals of Angel Di Maria and Radamel Falcao, Van Persie never played the same way for the club again and his form deteriorated. He was never the same again.
Turkish club Fenerbahce came in for the Dutchman in the summer of 2015 and he left after having spent four years at the top with United.
It was not necessarily how he thought he would be spending his four years. He must have imagined winnning many a title with United, but at least he got his hands on the Premier League title before he left English football. That is something he never would've managed if he had stayed with the Gunners.
It's a shame how his last three years at United passed. A man of his quality should've done better. He should've had a better manager and a better system to play in.
Van Persie's move from Arsenal left people scratching their heads. It was an unexpected move from Sir Alex and Arsenal fans were left in disbelief when it happened, but United fans will always be grateful to Sir Alex for his final masterstroke of signing Van Persie and he in turn being the force for United's title triumph in that season of 2012-13.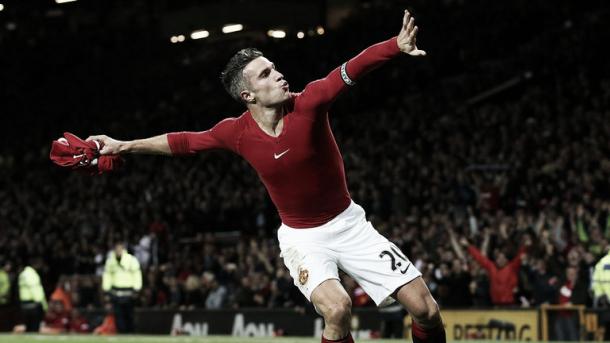 Can Zlatan make a similar impact?
There is little doubt that Zlatan Ibrahimovic is here to help United get back to the top of world football.
He isn't here for the long term future, like Van Persie, with the Swede 34 now and he understands that he is in his twilight years.
But the thing with the towering striker is, he just keeps getting better and better and still has the same desire to play every game, to score important goals and most importantly, to be Zlatan.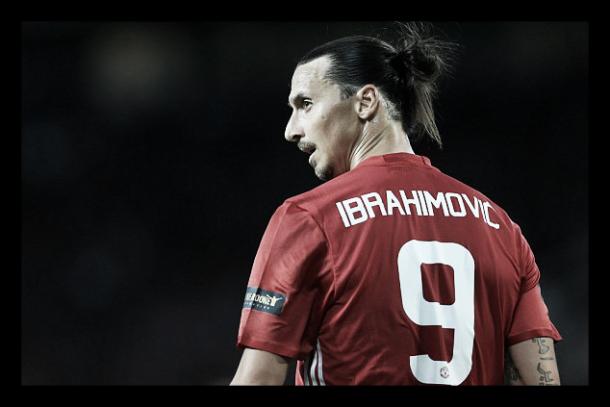 Ibrahimovic's transfer was made all the more sweet because it was free. United had just signed one of the most mercurial forwards in modern day football for a transfer fee of £0. Unbelievable, isn't it?
His arrival was probably met with the same level of unexpected joy as was Paul Pogba's long-expected transfer from Juventus for a world-record fee of £89 million.
The big Swede has admitted that United is the biggest club he'll ever play for and is simply in awe of the size of the support and the passion of the fans. And as he always does, he has hit the ground running, a spectacular acrobatic goal on his debut in pre-season against Galatasaray, a clever header against Leicester City which won United the Charity Shield and a brilliant long -ange strike against Bournemouth on opening day gives fans great hope for the rest of the season.
He isn't here just to be a senior player for the younger players like Anthony Martial, Jesse Lingard and Marcus Rashford. No - he is here to compete and more importantly he is here to win.
The transfers of Van Persie and Zlatan are similar in their purposes, both signed as a short-term fix. Both strikers signed after having career-best seasons at their former clubs and both of them giving defenders a lot of problems with the qualities, and most importantly their deadly finishing.
Not many would've foreseen Zlatan ever play for United but Jose Mourinho has to be thanked hugely for his signing. It was a great surprise for United fans and they can only hope that he will continue to win titles at United in England, like he always has in other countries and other leagues.
Pogba's signing is a dream return
However, it is the transfer of Pogba which has probably been the sweetest of transfers for United fans this summer.
His move back to United for a record fee of £89 million has been received with joy from fans and some criticism from pundits, but surely, the Frenchman will prove them all wrong.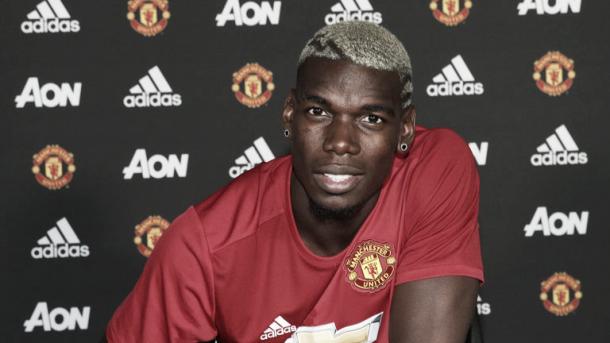 He gave up winning titles in the Italian Serie A and gave up Champions League football to come back home, to be back to where he started his climb up the ladder of world football and help try and get United back to where they belong - at the top.
Pogba comes back as one of the best young midfielders in world football and at the age of 23, he still has his best years ahead of him. Those years will certainly be for United and fans can only hope that this time, he's here for good and that he will stay for many more seasons to come.
Nobody saw this coming when the window opened, there were strong rumours linking Pogba to Real Madrid among suggestions that Zinedine Zidane might be interested in bringing the Frenchman to the Santiago Bernabeu.
But that move never materialised and Barcelona were seemingly priced out of the transfer with United the only club boasting the resources to match Juventus' demands. They moved quickly to negotiate a transfer with the Turin side and Jose again deserves credit here to not delay the transfer and to bring in Pogba at the earliest date possible so that he can be part of the preparation for the new season.
It's been four years since Robin Van Persie lit up the faces at Old Trafford, and one can only hope that Zlatan and Pogba will make a similar impact on the club and help them to get back to winning trophies once again.