Liverpool could be without talisman Philippe Coutinho for their tie with Tottenham Hotspur this weekend due to a slight hamstring issue.
The Brazilian wasn't in the squad for the EFL Cup win over Burton Albion earlier in the week after having complained about tightness off the back of their defeat to Burnley.
Jürgen Klopp's side won 5-0 in Coutinho's absence, but could still be without the attacking midfielder at White Hart Lane after only taking part in light training on Thursday.
Klopp: We don't need to take a risk with Coutinho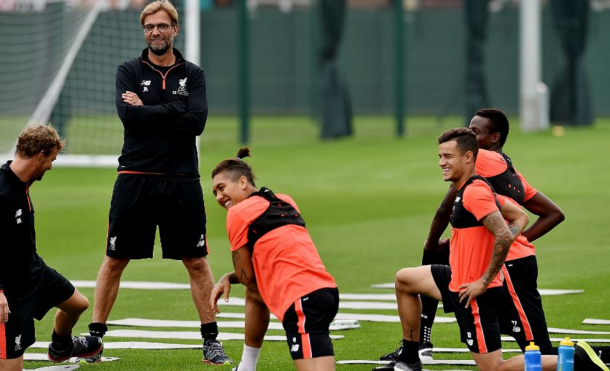 The manager, speaking to journalists in his pre-match press conference, revealed that Coutinho's "muscle was a little stiff" after the Reds' disappointing loss against the Clarets last weekend.
Klopp admitted that the No.10 "felt something" and said that the club "didn't want to take a risk" by including Coutinho at Burton.
He also said that they "left him out of training" for a few days to allow him to recover, adding: "We have to make a decision on Friday with what we can do with him. It is not a situation to take any risk."
The German acknowledged that they "have to talk to the player" and that from "the medical side", Coutinho's injury is "not a big issue" but said that it was "big enough" in order to "leave him out" in mid-week.
We have the options to cover, insists Reds boss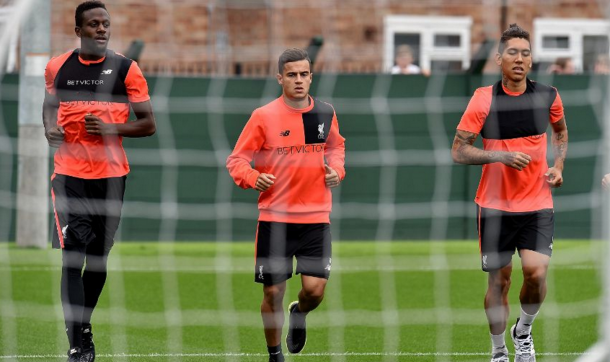 Emre Can and Divock Origi are also unlikely to feature in the capital as they recover from minor injuries sustained at Burton, potentially leaving Klopp without a number of key players.
Regardless, he's confident that they have the options to change the starting line-up around.
He declared that they "still have options" as he said that both Adam Lallana and Roberto Firmino "can play" in place of Coutinho while Sadio Mane "is back" and "can play there."
Klopp added that Sheyi Ojo could usually "play there" but admitted he has "not been fit for a few weeks", but acknowledged the "different players for that position" that they have in reserve.
He accepted that not having two of them - in Origi and Coutinho - gives him "a little bit of a problem" but said he believes they "still have options" to fill the void of their absent players.