Liverpool are nervously awaiting a fitness update on Sadio Mane after the winger picked up a knock on international duty with Senegal on Saturday night.
The 24-year-old was in action for his country in their African Cup of Nations qualifier against Namibia, playing 66 minutes although Senegal have already qualified for the competition in January.
But despite helping his nation to a 2-0 victory, Mane was forced to limp off just past the hour with a suspected knee problem, with no indication just yet of how serious the injury is.
The £30 million summer signing from Southampton, who could become the club's most expensive ever transfer if add-ons in the deal are exercised, has been in stellar form so far on Merseyside.
Liverpool will hope Mane doesn't face lay-off
After an impressive pre-season, Mane capped off his competitive debut with an excellent display - complete with a stunning solo goal - as Liverpool beat Arsenal 4-3 at the Emirates Stadium.
Injury kept him out of the Reds' next game, a 2-0 defeat away at Burnley where Jürgen Klopp and co. desperately missed Mane's direct attacking, before he returned for their 5-0 EFL Cup win at Burton Albion.
Once again, Mane was pivotal by playing a part in four of the five goals and directly laying on two for his teammates and he carried his form into their next game away at Tottenham Hotspur a week ago.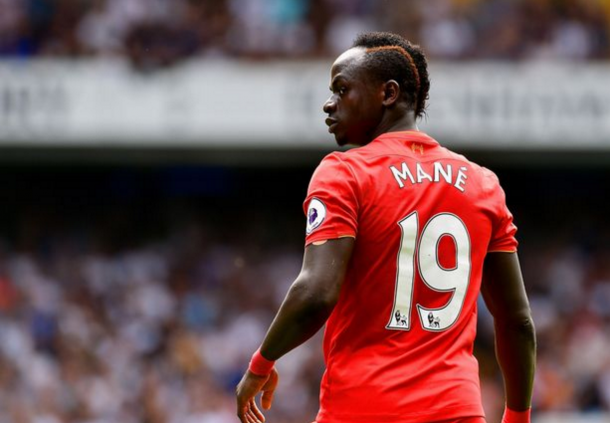 Although the Reds only drew 1-1, and Mane's aggression meant he was treading on thin ice after picking up a yellow card, he was without doubt still his side's brightest attacking outlet.
Klopp will therefore be desperate for positive news, given the varied qualities that Mane adds to his team - particularly the width and pace with few, if any, of his other players can inject.
There is no word yet as to whether Mane will be available for Liverpool's first home game of the season against champions Leicester City at Anfield, when the newly re-built Main Stand is unveiled for the first time.
Winger delighted with start to his Anfield career
Earlier in the week, Mane dismissed the idea that his price tag would affect him as saluted the support he has received since joining Liverpool.
He told the Liverpool Echo that pressure is "normal in football" and acknowledged that people "will talk" about his fee, but said that he doesn't "feel the pressure" and has "always believed" in his own quality.
"I know what I can do for my team," continued Mane, who said that he just tries "to work in training every day" and to give his "best" for "the club and for the fans."
Mane said that he was "very happy" to score his first goal in his first game but insisted that "most importantly" they "won the game", adding: "I want to thank everyone for all the support I've had from the fans and from the club."