Many football fans and critics alike are undoubtedly envious of the huge salaries professional footballers earn. With weekly wage packets often exceeding what the general public earn in a year, it is easy to forget the difficulties faced by players during the festive period.
Festive cheer at a premium
Whilst many of us are enjoying a social drink or two on Christmas Eve, footballers' training and nutrition schedules are strictly adhered to, ensuring there is no sniff of a drop of alcohol or bite of a mince pie.
Similarly many clubs will meet for training on Christmas Day morning, particularly with a view on the traditional Boxing Day fixture. For some teams it will be a case of meeting again later that afternoon to travel for an overnight stay if there fixture is the other side of the country.
Critics will argue that a glance at the bank balance would compensate for such a sacrifice but it brings us back to the age old question of whether money buys you happiness? For players who have young children, missing a large chunk of Christmas Day would be difficult for even the strongest of minds. Even at the lower end of the professional footballer age scale, it is a tough ask for the Academy graduates who would be used to spending Christmas with their families.
There will be no turkey or beer at this time either. Whilst the family are tucking in to as much food and drink as they can fathom, footballers will continue to focus on the training and nutrition plan.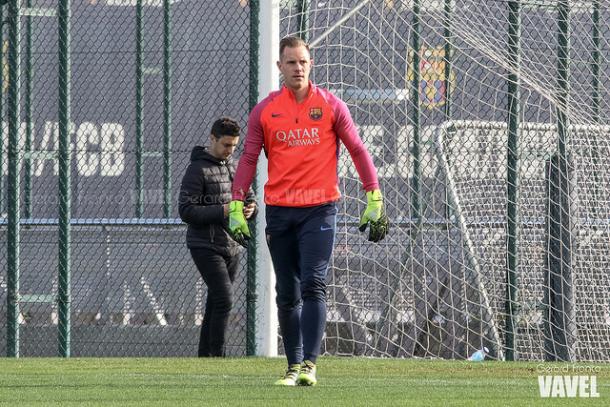 The sacrifices continue
Whilst many companies continue to remain closed over the rest of the Christmas period, footballers will still be required to step foot on the training ground as the packed schedule continues. With the tradition of attending matches in the English lead continuing and the continuous strains of media coverage, the fixture list becomes as busy as ever at the end of December.
The challenges continue as the year begins to tick over from one to another. The majority of clubs have been spared a New Years Day fixture in 2017, though there are still some that will ensure the players involved will not see the turn of the calendar until they wake up the following morning in preparation for another game. There will certainly be no celebratory bottle of champagne in the early hours with friends.
For many footballers these sacrifices are just an unfortunate part of the job. Yet a defeat will strike morale, with some players left wondering why they gave up their Christmas with friends and family. As attendances often peak at this time of year, a poor performance is often seen by the terraces as one associated with too many drinks or an extra portion of sprouts. For the purists, the understanding is that it is another match integrated into a period where footballers are avoiding temptation and showing their true professionalism.