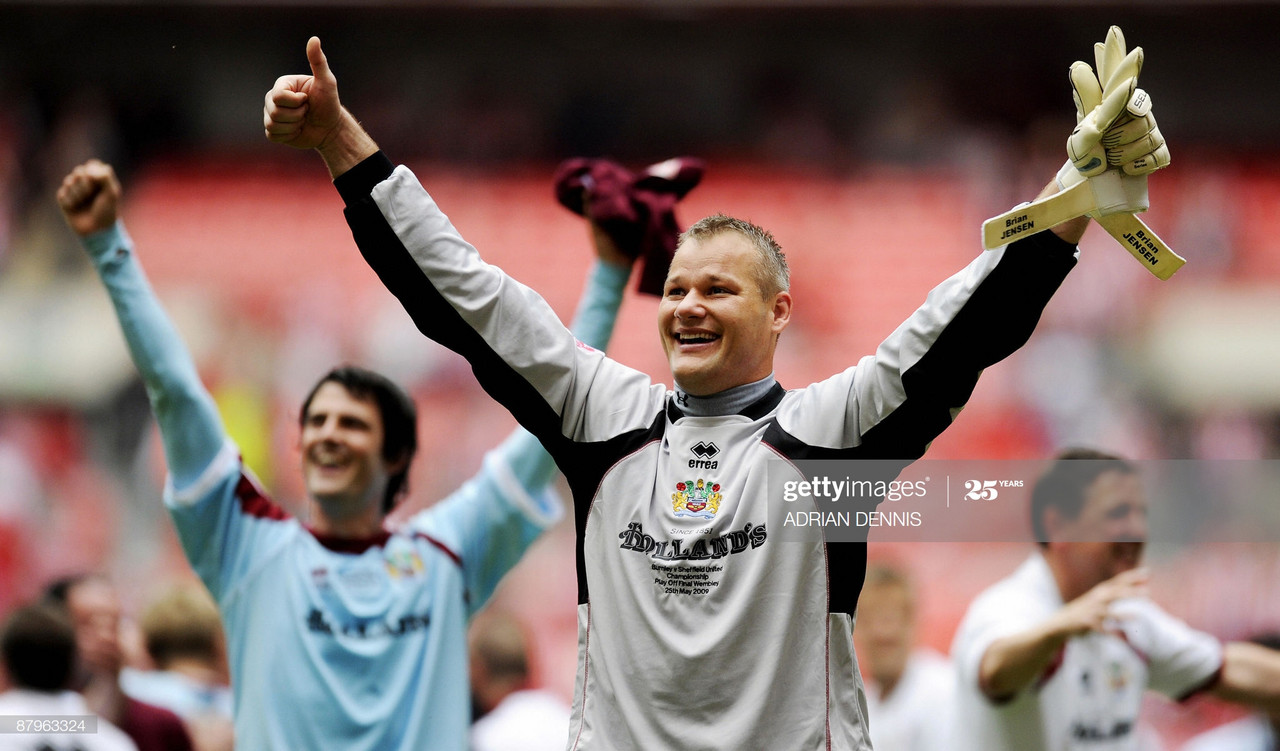 Owen Coyle is a largely disliked figure in East Lancashire but it wasn't always that way. His 2008-09 season with Burnley remains something that should be remembered fondly.
Early days
The Scot replaced Steve Cotterill in November 2007 after a poor run of results. Cotterill had been in charge for a number of years but his style of play wasn't necessarily the progressive kind of football that Burnley desired. Sat in the middle of the Championship, the board felt it was the right time to make a change.
Coyle was a really likable man and he wanted to play football on the front foot. His first aim was to attack the opposition. Cotterill left with just four wins in 14 while his replacement racked up the same number of wins in his first six matches. Still, the new manager's bounce did fade away and the Clarets finished pretty much where they began -- in the middle of the pack.
Nothing was guaranteed with Coyle but there was a refreshing feel of confidence. Cotterill would think a great deal about who he was facing at the weekend but Coyle seemed much more relaxed. He preferred to focus on his team's own strengths.
Tough openings
Nonetheless, the 2008-09 season couldn't have started any worse. A 4-1 thumping at Sheffield Wednesday was followed by a 3-0 humbling at home to Ipswich Town. The month of August concluded with two stalemates against Crystal Palace and Plymouth Argyle.
August was awful for Burnley in the league but there was a little restbite in the Carling Cup. Victories against Bury and Oldham Athletic paved the way for a trip to Fulham of the Premier League.
This season was special on two fronts. The remarkable promotion was the primary narrative but Burnley's cup journey hasn't been matched since.
Cup heroics
It became known as "Capital Punishment". A very young Jay Rodriguez announced himself to the fans with a late winner against Fulham in the third-round. That was only the beginning.
Coyle's fearless team beat Chelsea, at Stamford Bridge, on penalties before winning 2-0 against Arsenal's talented youngsters.
All that stood between the Clarets and a place in the final was Tottenham Hotspur in the semi-finals. Spurs blitzed ahead 4-1 in the first-leg but were shell-shocked when Burnley went 3-0 up at Turf Moor. Two late extra-time goals from the Londoners deflated the Burnley balloon but it was a remarkable effort from the players.
The fearless attitude of the cup was something that characterised Burnley's own domestic season.
Progressive
Coyle favoured attacking line-ups. He shifted Wade Elliott, primarily a winger, into the centre of the pitch, accommodating the likes of Robbie Blake and Chris Eagles.
Playing Graham Alexander as a defensive-midfielder was a masterstroke. Cotterill had brought in the veteran to play at right-back but the former Preston North End man was lacking in exuberance. His experience and calmness worked wonders in the number-six role.
Alexander actually bagged a brace in September against Nottingham Forest to hand Burnley their first Championship win of the season; his first strike was a beautiful curling free-kick. These actions sparked a revival of the club's fortunes.
Coyle's men were consistently winning matches, pushing themselves up the table, and they entered December in fourth place. Unfortunately, a bizarre run of form around Christmas saw Burnley lose five matches on the bounce, putting their promotion bid into jeopardy.
Still, that positive energy never died off. Burnley hit 72 goals in the league and were considered as one of the entertainers. A 5-0 demolition of Forest was a particular high-point that featured three sublime strikes.
Drama
Going to the Premier League via the Play-Offs was the only fitting way. This was a season of drama for Burnley and there is nothing more dramatic than the Play-Offs.
The Clarets carried momentum into these matches with only one defeat in their final eleven Championship matches. A 4-0 annihilation of Bristol City on the final Championship game-week was a real indicator of their level. Nonetheless, beating Reading in both legs was a remarkable feat.
Steve Coppell's men had recent Premier League experience but had no answer to some sublime finishing from Martin Paterson and Steven Thompson. A decisive penalty from Alexander gave Burnley a lead from the first-leg.
The Wembley experience was surreal for all involved. After the agony of missing out on the Carling Cup Final, this moment was all the more sweeter.
The Play-Off Final was a match, against Sheffield United, which Burnley were very comfortable in. They controlled the game and Elliott's fantastic strike was enough to seal the victory.
Fall from grace
The club were making t-shirts that dubbed Coyle as a god. He could do no wrong. In many ways, he deserves some respect for what he did achieve at the club.
He brought an exciting brand of football to the club which helped to change Burnley's fortunes. He was the first manager to take Burnley to the Premier League. He remains the only man in recent memory to have taken Burnley on an exciting cup run.
His future actions were selfish and have broken his relationship with many Burnley supporters but there's no harm in reminiscing about the good thing that he brought to the club. This season, in-particular, was a very special season indeed.