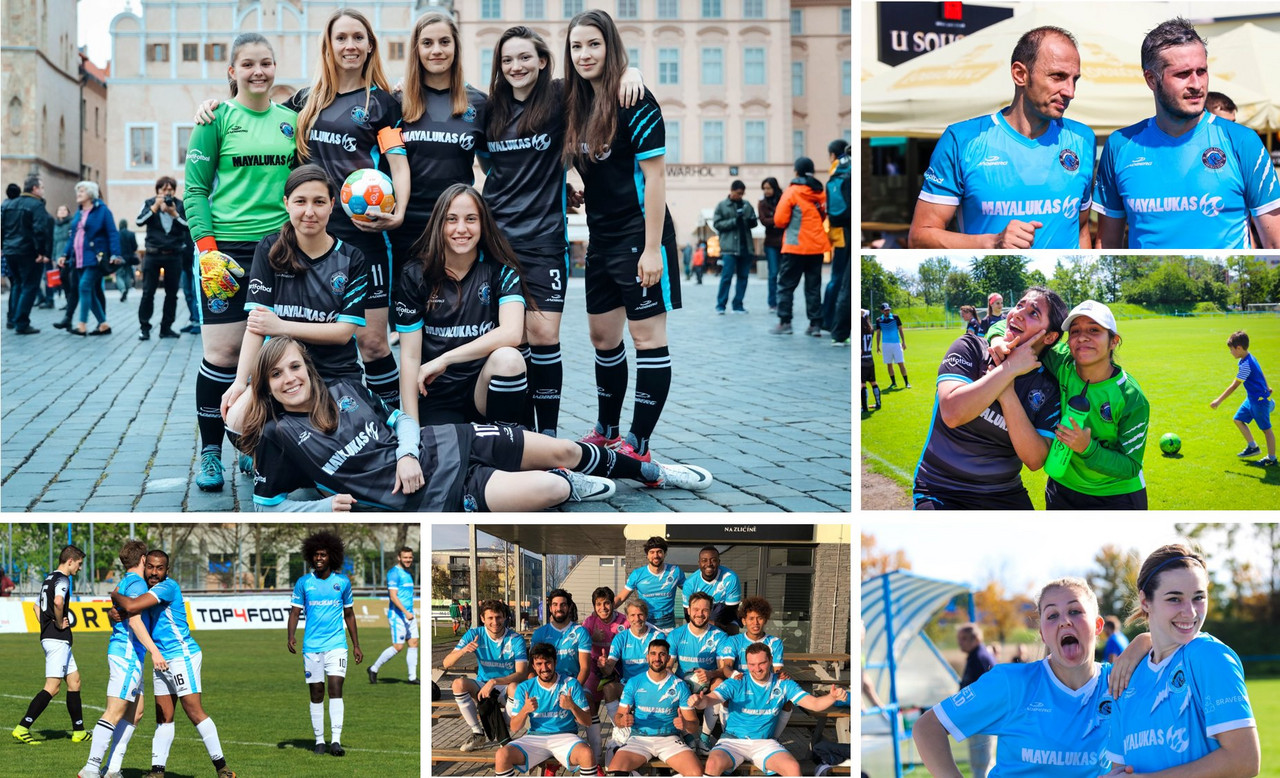 A throwaway comment from Daz Moss' son Lukas would be the humble beginnings for a football club thinking outside the box but doing things all in the right fashion.
Ran by a man who specialises in marketing, his career has taken him around the globe – working and living in the UK before meeting his wife Petra, from the Czech Republic.
Eventually, he was headhunted by a firm in Prague and from there his son helped him create a football team.
"My little boy actually came up with the idea when he was 5 – a throwaway comment of 'why don't we start our own football club' was followed up with 'I want to call it Raptors'", Moss told VAVEL UK.
"He likes Jurassic Park!" the father of two went onto exclaim.
From Barca to Prague - the beginnings
It's not your usual route into football but it makes for a wonderful story.
Moss is helping dreams come true in Prague, establishing a side that houses flourishing men's and women's teams, as well as several youth sides. All of which have taken on some of the most prominent names in Czech football; Slavia, Sparta, Bohemians, Dukla and Viktoria Plzen.
Without the power of the internet, more specifically LinkedIn, the Raptors would probably not exist, however.
He was living in Barcelona at the time when he was approached for a new role. The club's president told VAVEL: "I had 'basic Czech' on my LinkedIn profile so a headhunter based here actually found me. We did not want to leave BCN - we lived around 100m from the beach, our Son Lukas really liked it there and our daughter Maya was born around this time. But with 2 kids we decided it would be best to be closer to family."
That has proven to be a life-changing decision, even if he still misses aspects of his previous life: "Even though my heart yearns for the beaches of Barcelona every now and then, I am so glad we made the move. Without it we would not have had the Raptors."
The club's first trial was something Moss described as a logistical nightmare. 70 men turned up, of which only 20 were selected.
Surprisingly, however, those with the best credentials didn't necessarily get picked. Moss recalls: "As word spread in the international community we had players contacting us regularly to come to trial – it is interesting, usually the ones who are more laid back in talking about their credentials end up as better players than those telling us they had trials at X club when they were younger."
The response was so good that they started their journey a season earlier than expected in 2018/19. Their achievements were instant too, being promoted out of the ninth tier in their very first campaign.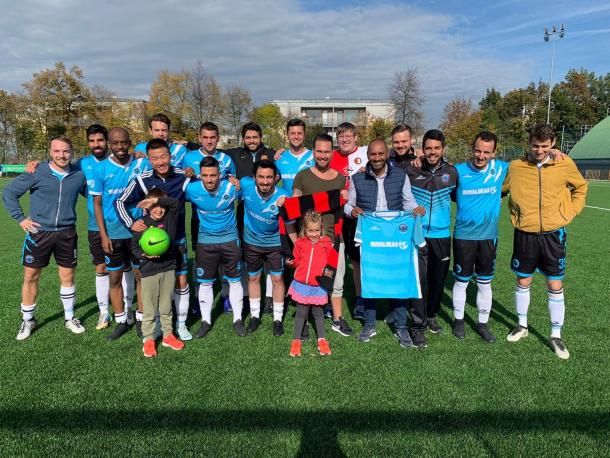 Inclusivity
The standout feature of the Raptors is without a doubt their inclusivity. As well as reaching for the stars with their women's team, they're helping to fight against Homophobia in football and house an incredibly unique crop of footballers from all over the planet.
"I think the main attraction for all our players is the international community and family vibe we have," Moss was delighted to explain.
Most of the clubs in the Czech Republic have a wide-ranging history. However, the Raptors are new and are doing things differently – they now have players and staff from over 50 nationalities right throughout the setup.
"Each have their unique tale," Moss tells us. "There are lots of unique stories about everyone else in the club – we have medical students from Saudi Arabia, trainee pilots from Israel, a 52-year-old from Portugal, a girl from the small island of Reunion and a middle-aged mum from Australia."
It's remarkable how word spreads but it's a testament to the work being done by Moss and those closest to him. Fighting against Homophobia is one of their proudest campaigns to date – even making a colourful rainbow shirt in the style of their usual Raptors kits which has been sold to 10+ countries throughout the world.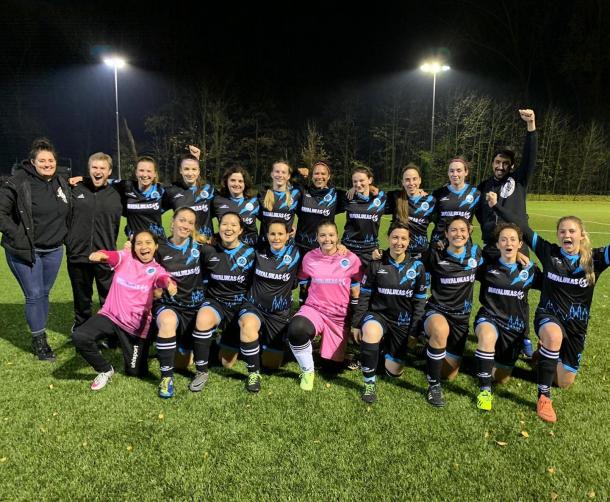 Pandemic holding them back
Unfortunately, the global pandemic that's wreaked havoc with the world has also been damaging for Prague Raptors' ambitions.
Their senior men and women's teams were sitting pretty towards the top end of their respective divisions but it looks as though their hard work during the 2019/20 term was all for nothing.
Speaking after the Czech FA cancelled the season at the beginning of April, Moss commented: "Our aims to get to the seventh tier this year - we were just one point from the top - was stopped by the cancellation of the league, so we have a bit of a setback in our plans.
"For the Ladies team, there are only four levels, had this season carried on we would have had a good chance of reaching the third division."
Leeds links
Fortunately, there is good news off the pitch. In March, the Raptors established an educational partnership with Leeds United – a club close to Moss' heart.
Leeds' website details that the partnership will support the Raptors with their Academy provision, foundation and community initiatives.
This is perfect for a club who plays in a similar style to the current Leeds side – a high intense press: "We are quite lucky to have quite young, fit squads on the whole so the tempo we play at can make it very difficult for teams.
"As a Leeds fan it fits super-well with me, I love watching Bielsa's team chasing down the ball like a pack of wolves - or Raptors," Moss jokes.
Talking about how the partnership came together, he once again has LinkedIn to thank for his opportunities:
"I noticed an ex-Leeds player on LinkedIn - Jamie Forrester – we had never met but of course I knew him – he scored a beautiful goal against Man United in the FA Youth Cup many years ago. Anyway, I told Jamie about our plans and later he introduced me to the Leeds United College team to see if there is a way we could work together.
"I travelled across to Yorkshire, met Jamie and the team in charge at Leeds United College - Spencer Taylor and Rachael Lakey. It was quite surreal to be sat in the offices at Elland Road, talking about my Football Club to the club I have always loved, and hear how we might work together."
Goals for the future
In the short term, Moss hopes the link with Leeds will bring further benefits, perhaps even a training camp to assist the club's current coaches.
However, on the pitch, the ambitions are clear – to climb the Czech ladder as fast as possible.
A five-year plan is currently in place. "We are constantly looking forwards and I think the fact we are so keen on progression will hopefully help us climb the first few lower leagues of the pyramid for the men's team – last year we got out of the 9th tier, known affectionately as 'the jungle' locally. The league structure here is regionalised from the 5th division down so within 5 years, we would like to be challenging in or around that level."
But there are other goals too. At the moment, they rent their stadium from fifth division side FC Zlicin. "They are great hosts but every club needs its own home," Moss reveals.
However, that will come with its own challenges: "Finding available green space in the city is almost impossible, but I remain hopeful some opportunity will arise in the coming years," he says.
Moss concluded with a level headed statement, one that rather sums up what the Raptors are:
"If we reach a level we cannot get beyond, then what we can do is provide a small club that plays attractive matches, supports charities and allows many people to play and watch football."