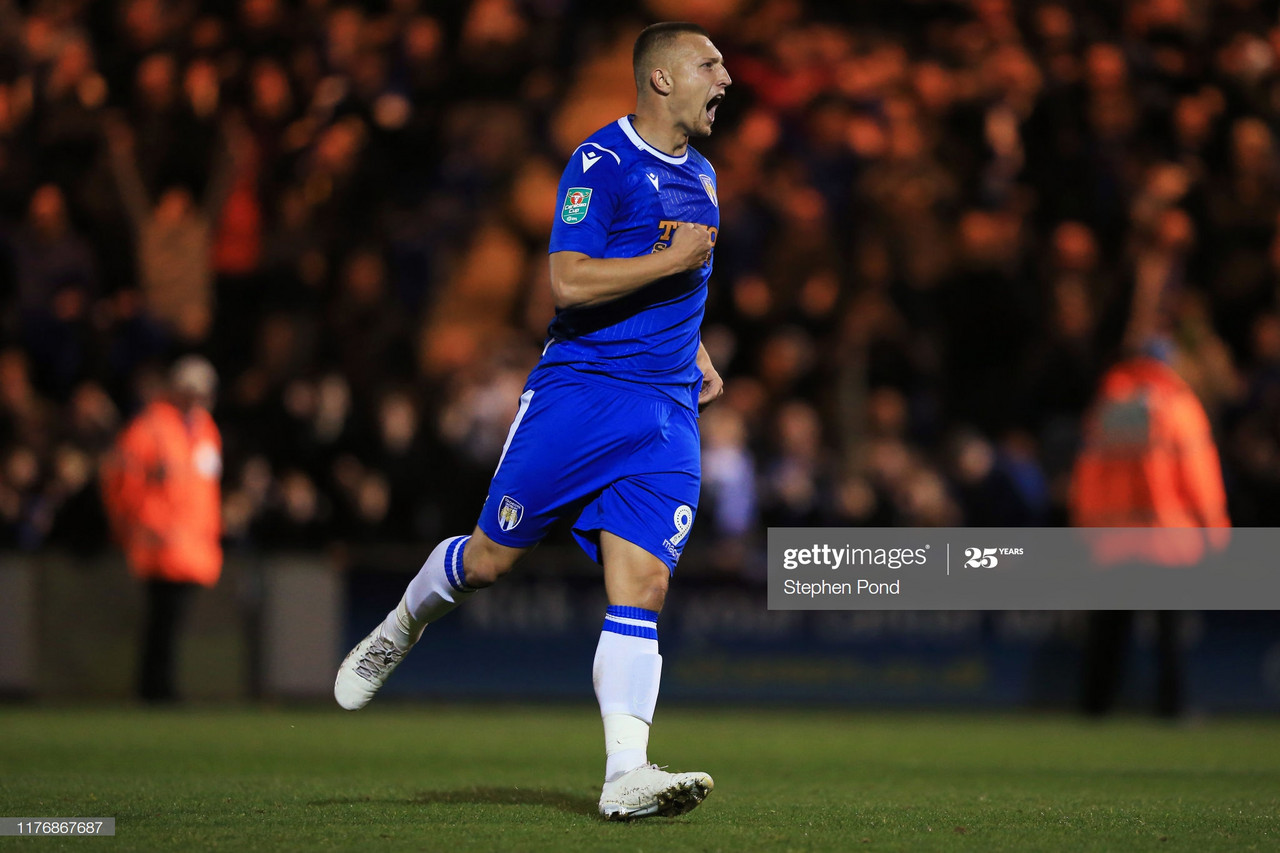 Finally, after just over 14 weeks without a League Two ball being kicked, the decision to end the season on a points-per-game basis sees the return of the play-offs, even though they will be played behind closed doors.
Sitting in and around the play-off places all season, Colchester United have no real reason to feel agrieved by the decision to end the season early, and will see these play-offs as a good opportunity to propel themselves back to League One.
Since their relegation to League Two in 2016, the U's have finished one place outside the play-offs on two occasions. This game marks Colchesters first play-off campaign since 1998, where they were promoted from the fourth tier after beating Tranmere Rovers in the final.
Before the season was ended due to the Covid-19 outbreak, Colchester were only able to pick up six points from their last five games. However, they ended the regular season in style, running out 3-0 winners away at Carlisle. Kwame Poku bagged a brace in what proved to be potentially Colchester's most important win of the season, as it saw them leapfrog both Northampton and Port Vale to move into sixth place, securing their play-off spot just in time.
Unlike their opponents, Exeter would have the right to feel hard done by the decision to end the season early. Exeter have been battling for the automatic promotion places and the title all season, however a spell of poor form saw them drop out of the automatics just one week before the season would come to a premature end.
No wins their last four meant that Exeter were in fourth place when the season was brought to end, however due to Cheltenham's game in hand, Exeter were moved to fifth on a points-per-game basis.
The Grecians last match saw them lose 3-1 away at Walsall. Despite drawing level on 51 minutes through a Ryan Bowman header, two late goals from Elijah Adebayo resigned Exeter to defeat.
In both the 2016-17 and the 2017-18 seasons, the Grecians lost in the play-off final, losing to both Blackpool and Coventry respectively.
After two consecutive seasons of play-off final heartbreak, the Grecians then missed out on the play-offs by just one point in the 2018/19 campaign, ending the season on 70 points, the same as their play-off semi final opponents.
Having come so close to promotion in the last three seasons, and only just missing out on the automatics this season, the Grecians will certianly feel that they have something to prove here.
Colchester have won 50% of their 18 league home games this season, losing only four, placing them 11th in the League Two home table. Meanwhilst Exeter sit fourth in the leagues away table, winning eight of their 19 away games, whilst losing only seven.
The two sides have already played each other twice this season, with nothing able to seperate them. At the JobServe Community Stadium the game ended 2-2, whilst at St James Park the final score was 0-0.
In the last nine meetings between the sides, Colchester have only managed one victory. That win came in December 2017, as they ran out 3-1 victors at the JobServe Community Stadium.
Since that loss, the Grecians have gone unbeaten against the U's in the last five league games, winning two of them. However both those victories came at home, meaning that Exeter haven't won a game in Colchester since their 3-2 win in 2016.
The two sides have met 81 times since their first meeting in 1950, with Exeter coming out on top 31 times and Colchester winning 27 of the fixtures.
What the Managers Have Said
When speaking to Colchesters official website, McGreal had this to say about his sides chances and the decision to play the games behind closed doors:
"We have been preparing for these Play-Off matches for a while now, but it's great news, and a little bit of a relief, to have it all confirmed with the vote.

"Actually, we've been geared up to trying to win promotion all season, so this gives us the opportunity to fulfil that ambition we all had back in August."

McGreal was disappointed that there won't be any fans at such a big game to cheer his team on:

"I'm gutted for the fans as they won't be able to come to the games and cheer us on as a reward for their support all season.

"I know that they'll be watching on TV though - willing us to get the positive results against Exeter that get us to the Final and then hopefully promotion."
In his pre-match press call, Taylor also discussed his sides chances, as well as adressing how important fitness will be for both sides as they come into these play-offs:
"The players were desperate to get back, and we're all looking forward to the fixtures. We've done as much as we could in a short space of time and I've been really pleased with the attitude shown. It's almost simplified things with less staff available.

"The players have to understand what's needed – we have to be in the tie going into the second leg, we have to give ourselves the chance of playing well on our home ground and to do that we have to perform away from home."

The Exeter boss is more than aware at how a lack of match fitness could play a part:

"I will be selecting a group of players who I think will be capable of lasting 90 plus minutes, but the bench will be vital with five substitutes available.

"I can imagine both teams will look totally different in the second leg – to play two games in four days after 12 weeks off is unheard of, let alone two play-off games. We'll have to see where the fatigue and energy levels are at after the first leg. We've got to take care of what's in front of us."
Exclusive live coverage of the match is been shown on Sky Sports channels 401 and 403, with build up of the match beginning at 5:00pm, before kick-off at 5:15pm.
You can also follow the game live here on VAVEL.