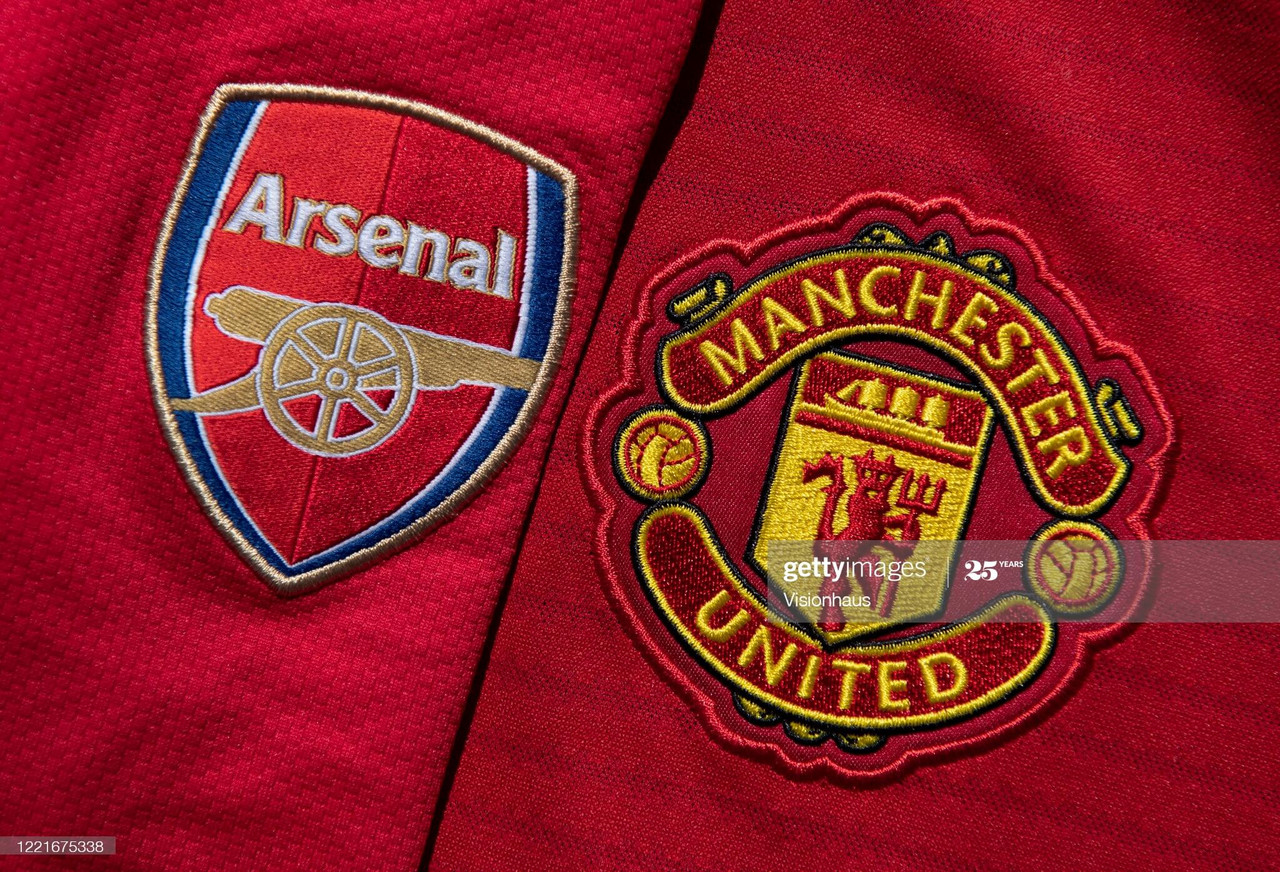 As Arsenal prepare to travel north to Manchester to face Manchester United in a bid to end their torrid record and achieve their first win against the so-called 'big-six' in five years.
here are three things to look out for as an Arsenal fan:
Thomas Partey full debut, take two
The Ghanian's full debut for Arsenal did not prove fruitful for the team. Arsenal ran out 1-0 losers against Leicester City last weekend as Partey struggled to impose himself in the game.
Many Arsenal fans will have seen the clip doing the rounds on social media in which Thomas Partey offered to receive the ball on several occasions in a short clip against Leicester; but The Gunners defenders refused to pass him the ball.
For the type of player Partey is - he will actually perform much better in these difficult away games where a midfield must battle for second balls and win aerial duels.
Up against Bruno Fernandes, he will have his work cut out. He struggled to keep tabs over James Maddison last weekend and the Portuguese number 10 is an entirely different animal.
Expect to see a much improved Partey as he has had more time to adjust to life in England and in the red side of north London. He did not look his usual self against Leicester so expect much more.
Arsenal fans should not worry - Partey is an experienced midfielder, playing for many years under the enigmatic Diego Simeone and in the Champions League.
The trip to Old Trafford will not phase the Ghanian powerhouse who will be relishing the opportunity to announce himself in England in a big game.
Arsenal's creativity problem
Another key component to look out for within the game is whether Arsenal can find a way to solve their creativity problem.
For Mikel Arteta - he faces increased scrutiny as he struggles to build his team to create chances and score goals. But he does, however, have the defence looking a lot more solid this season.
The answer here for the novice Spanish manager is to find the right balance between security at the back and creativity going forward.
There is a big possibility Mikel utilises Willian, Bukayo Saka or Joe Willock in the hole on Sunday as he tries to aid his team link the midfield and attack.
The midfield trio of Granit Xhaka, Dani Ceballos and the newly signed ex-Atletico Madrid man looked too flat last weekend.
Impressive performances in the last few games by Bukayo Saka going forward, an outstanding performance (albeit against Dundalk) on Thursday night in the Europa League by Willock and Willian being one of the more senior forwards.
Mikel should look to play one at number 10 to take advantage of the obvious United frailities at the back.
If, however, The Gunners continue to look toothless in attack on Sunday - pressure may just start to mount on the young Spanish manager as fans are critical of his pragmatic and supposed 'negative' approach.
Can The Gunners leave Red Devils exposed?
It does not take an expert to know of the red side of Manchester's defensive woes.
Club captain Harry Maguire has struggled to capture consistent form for the team and their back four looks suspect at the best of times.
After a couple of back to back impressive Champions League wins against Paris Saint-Germain and RB Leipzig - it is easy to forget that United were only recently hit for six at Old Trafford by Jose Mourinho's Spurs.
Arteta will look to lull the opposition defence into a false sense of security whilst he tries to make use of the potent speedy attacking threat his side possesses.
It would come as no surprise to see a back three; becoming a five in defensive transitions.
It proves most effective to allow Manchester United to have the ball rather than trying to dictate play high up in their half with the speed they possess in attack.
If Arsenal can invite the United defence higher up the pitch and soak the pressure and force The Red Devils to play a game they are not comfortable with and then utilise the pace in behind of the likes of Pierre-Emerick Aubameyang, Bukayo Saka, Nicolas Pepe etc.