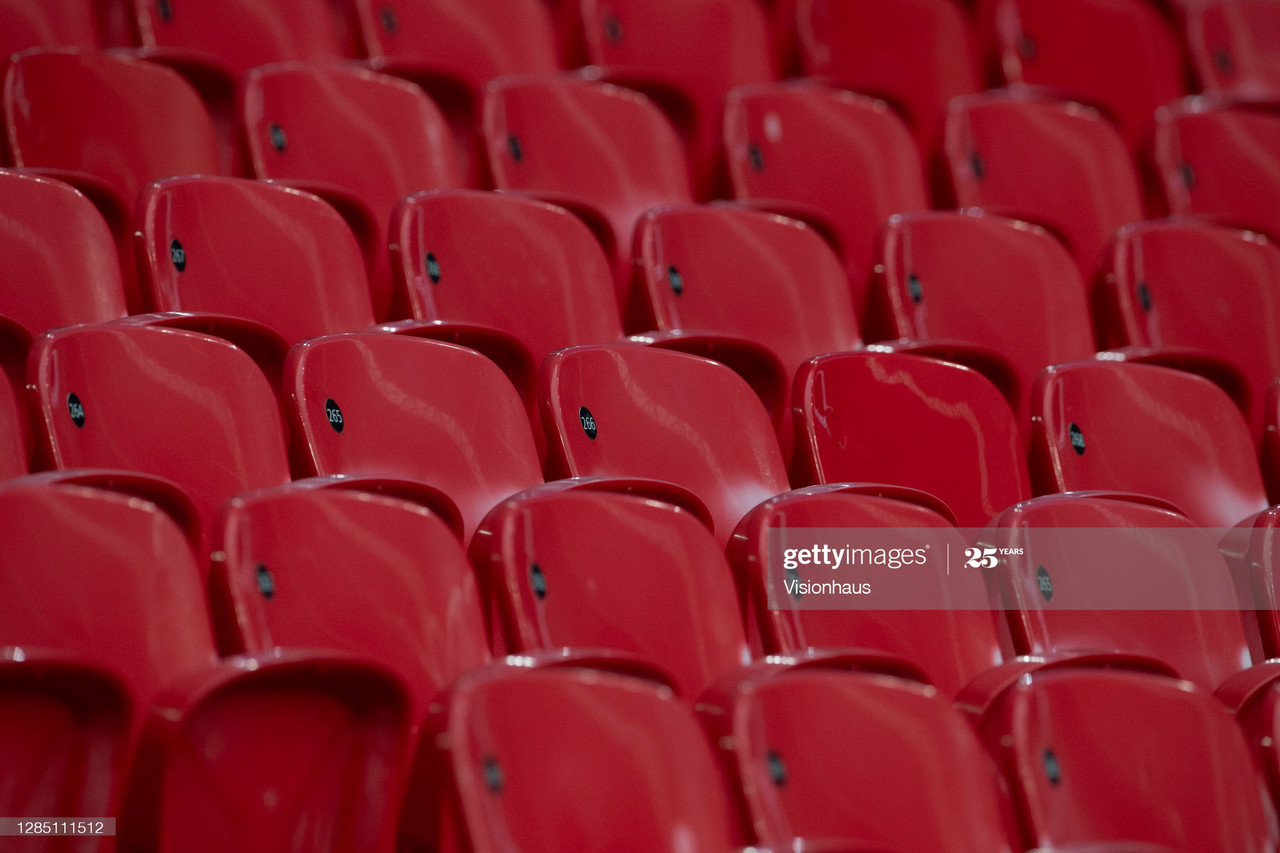 "Football without fans is nothing"
As cliche as the saying might be, you would struggle to find many involved in the game who would hold a differing view.
Therefore, it's been tough for everyone since football resumed following a three month hiatus, after the Coronavirus outbreak. The aptly named 'Project Restart' lifted the football loving nation, after a bleak time but as we near the end of 2020 fans are still no closer to being welcomed back into football stadiums to support their team.
It was a move that was widely accepted as a necessary step, at the time. Fans were never going to be allowed to pack a stadium whilst the invisible killer, that COVID-19 is, still stalks our streets. But is the lack of fans just as deadly, as the virus, to some clubs? Almost two months after supporters were meant to be slowly drip-fed back into stadiums, following a series of trials, every professional team up and down the land are still plying their trade in almost empty grounds.
Just as life can be, football is quite often very unfair. The way that the traditional football pyramid is set up, in the UK, only the elite were ever going to be relatively comfortable during these testing times. It was only two years ago when the Championships TV deal saw the 24 clubs share a tiny 3% of the sum shared between the teams in the league above. Premier League sides took their share of around £2.8bn, compared to the £90m dished out in the second tier.
The financial implications
The financial disparity only worsens as you look further down, to the likes of League One, League Two and the National League. These facts mean it is as vital as ever lower league clubs can get their supporters back through the turnstiles, paying for their tickets, buying merchandise and snacks, beer, etc. Coronavirus has taken many lives and devastated the futures of thousands of others; of course protecting our lives and our health should always be of paramount importance but soon the deadly disease could take a number of professional clubs from us too - with a Premier League bailout seemingly too much to ask.
If it wasn't for the gross hypocrisy of the UK government, allowing a fully packed Royal Albert Hall, the outcry for the fan's return may not be so vitriolic. If it didn't seem like "one rule for them and another for us" there would most likely be an acceptance of the delay in supporter's return. There are a long list of complaints about the Government's unwillingness to give in to the many demands, including from those at the top of the game. Premier League chief executive, Richard Masters recently spoke to the BBC about his desire to see fans return, he said:
"The London Palladium was half full… We think that's a really positive thing - the big question is why can't that be, in the near future, sports venues as well?"
Despite what seems to be a more entertaining start to a season for years, we've seen nine and seven goal thrillers and only not as many 0-0 draws as normal, one thing is still missing. Without fans, it doesn't matter how open and exciting games are. It doesn't matter. What matters is keeping clubs alive and making sure every football fan has a club to go back to, once allowed.