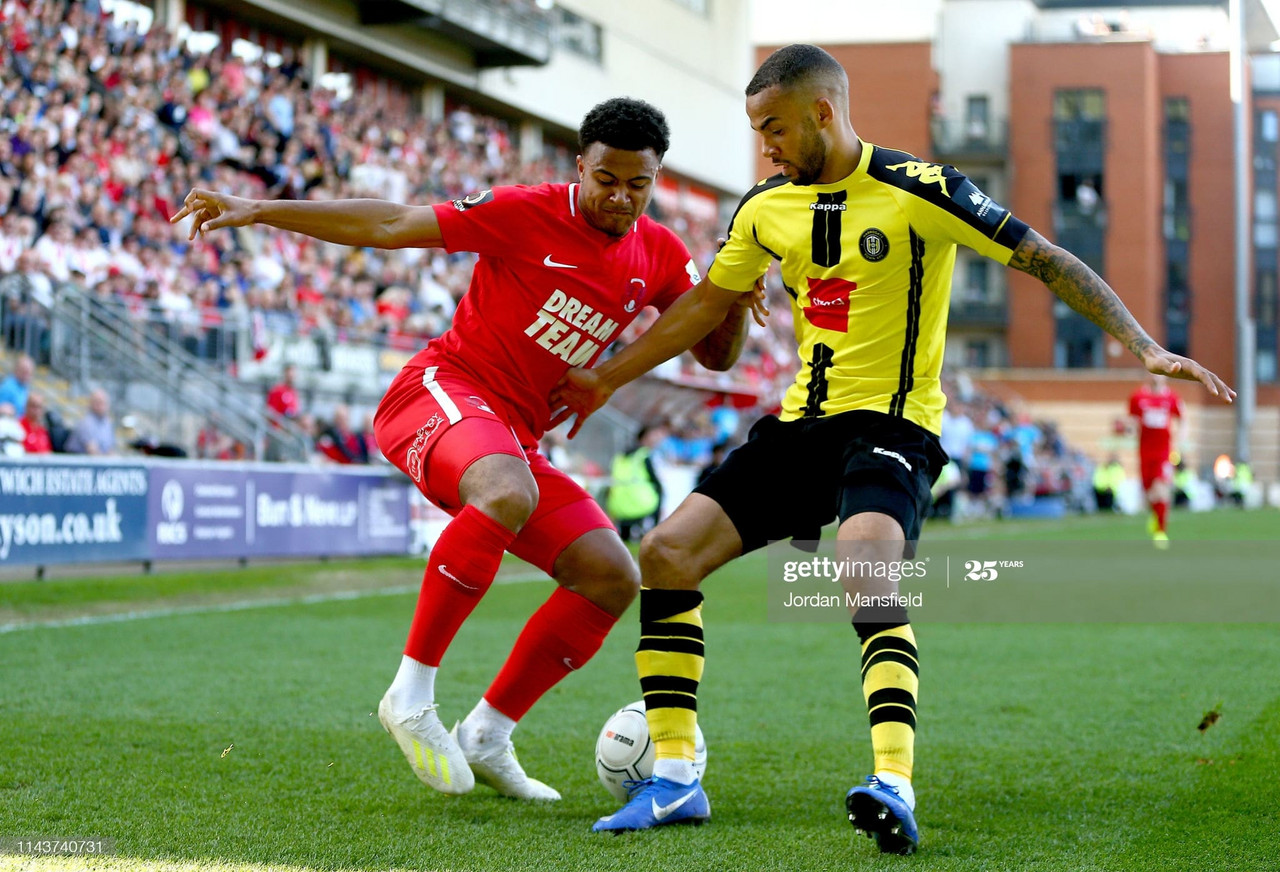 Leyton Orient have endured a tough November both in League Two and cup competitions. Four straight losses leave Ross Emebletons side sitting in 14th place in the table.
The O's lost 2-1 to Colchester United last time out and will be hoping for a better performance this Saturday against a Harrogate Town side that Embelton is wary of. Speaking to Leytonorient.com he said:
"I'm expecting them to be very competitive. They must have a great feel. They're building on success. They've changed from 4-4-2 to 4-3-3 recently. They'll be aggressive. They'll get the ball in the box. We have to stand up and deal with it.
"We want to go and win the game. I'm envious of Harrogate if I'm brutally honest. They've come into League Two with momentum from promotion. We lost that for obvious reasons."
Team news
Craig Clay is still being assessed but Saturday may come slightly to soon, however Embelton said he's been improving every day.
Myles Judd will not feature for the O's this weekend, as although he trained with the side yesterday, the defender is still not ready.
Ruel Sotiriou is still out injured and is expected to return to training next week.
As for Harrogate, they learnt this week that defender Will Smith has been ruled out until the new year with a hamstring injury.
Predcited lineups
Orient:
Vigouroux, Happe, Coulson, Akinola, Brophy, Kyprianou, Cisse, McAnuff, Thomas, Dennis, Wilkinson.
Harrogate:
Belshaw, Fallowfield, Lawlor, Hall, Burrell, Thomson, Kerry, Falkingham, Walker, Muldoon, Kieman.
Previous Meetings
The last time the two sides met was April 2019 in a National League Premier encounter. Orient won the game 2-0 and also came out on top in the reverse fixture earlier that season, winning 3-0 away at the CNG Stadium.
How to watch
The game will be available to watch on the streaming sites of both clubs:
Leyton Orient provides their own in club streaming service which you can find here.
You can also find Harrgoates perspective here.