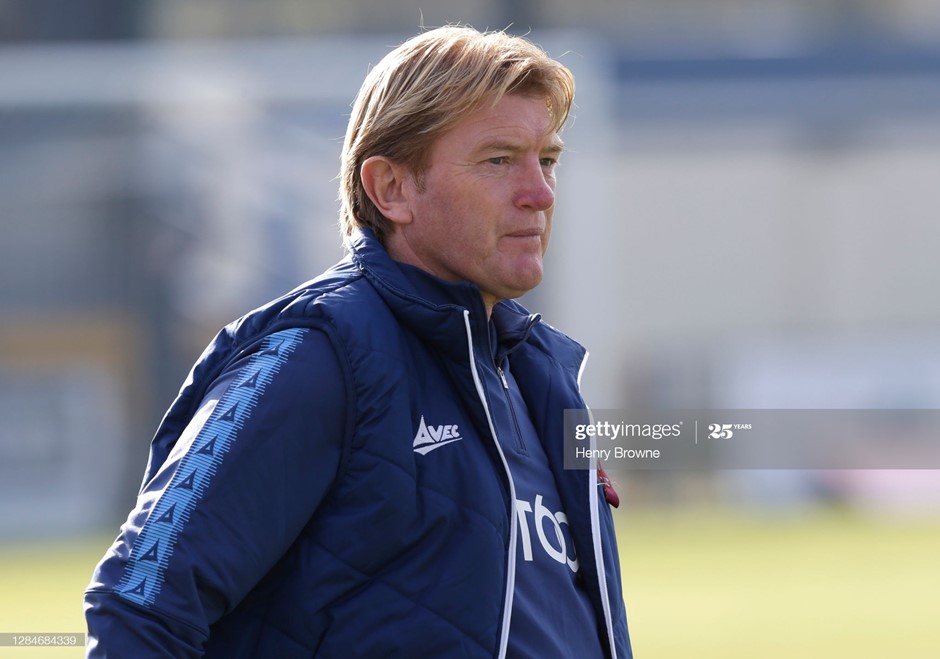 Bradford City have given the vote of confidence to manager Stuart McCall by awarding him a one-year contract extension.
The Bantams have had a hugely disappointing start to the season in League Two, slumping to 20th in the table with a defeat at Leyton Orient on Tuesday.
But McCall, who returned to Valley Parade in February for a third spell as manager having also played more than 300 games for them as a player, has received an extension of the contract which was due to run out at the end of the season.
Assistant boss Kenny Black has also agreed a one-year extension to his deal, keeping both at the club until the end of 2021-22.
McCall acknowledged that it has been a far from ideal start to the campaign, with Bradford winning just three of their 13 games and currently sitting two points above the relegation zone, but he insists there is a longer-term project in progress.
The 56-year-old said of signing the extension: "I am naturally pleased. When I first came back last season it was always a long-term vision I had laid out, and I am really looking forward to further building the project.
"Nobody is happy with where we currently are in the league table, and the determination and drive comes from trying to rectify that.
"To have the backing and longevity is encouraging, because it gives us time to look at things and plan on changing the fortunes of the club.
"I have the hunger and desire to be here for a long time and get this club turned around. That is my ambition and aim."
The news came following the club's announcement of a new chief executive, with 29-year-old director of communications Ryan Sparks promoted to the role.
Sparks, who takes over from the departing Julian Rhodes, said: "It is a real honour and privilege to be tasked with what is such an important role within our football club.
"Anyone who knows me personally knows I am an ambitious, hard-working person, who has Bradford City Football Club firmly at heart.
"This is a role I have worked towards from a young age and I am excited and entirely prepared for the challenges which lie ahead."
On the extended deal for former Scottish international McCall, Sparks said: "When Stuart returned to the club, we wanted him to come back and help us rebuild, following the collapse which followed his departure in 2018.
"This has not changed and we are fully supportive of him and Kenny, and wish to give them both every chance of achieving the success we know they desire.
"Building an identity is crucial, and this cannot be achieved with a short-term approach. It is our belief that we will reap the rewards of continuity in the long term."