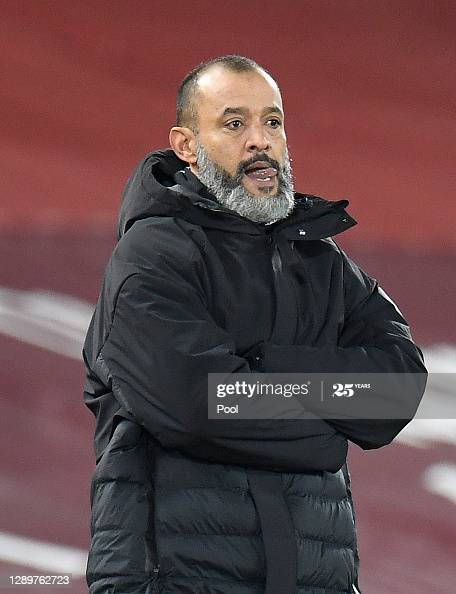 In a game that hinted at a potential upset, we got instead a solid performance from Liverpool, putting Wolverhampton Wanderers to the sword very clinically.
Liverpool demonstrated why they have a now gone 65 games unbeaten at Anfield in the Premier League. They were also motivated by the return of some of their supporters to the Kop end, as the sound of 'You'll Never Walk Alone' surrounded the players, bellowed by fans, not just by speakers.
A bright start, followed by a vital mistake
Wolves began the game with plenty of promise and looked to be intent on taking the game to men managed by Jurgen Klopp. It nearly bear fruit, with Daniel Podence coming close with a very audacious lob, which was tipped past the post brilliantly by the rookie Irish goalkeeper Caoimhin Kelleher. The Liverpool man between the sticks had a fantastic game, giving nothing away to the men in old gold.
Then disaster struck. Wolves captain Conor Coady tried to chest down a ball played forward by Liverpool, but got his body shape all wrong, instead of putting Mohamed Salah through on goal. The Egyptian did not need much time to put the ball away, leaving Rui Patricio helpless.
The game changed after that. Liverpool could sit back when in possession, forcing Wolves to play higher up the pitch and commit more men forward. A perfectly poised to be counter-attacked.
Just before half-time, Coady tried to redeem himself by winning a penalty. Unfortunately, VAR worked again in favour of the side in red, showing clearly that the ex-Liverpool man did indeed dive.
A dominant Liverpool second half
Wolves did not really do much else for the rest of the game. They could not cause the Liverpool centre-backs any problems, struggling to hold the ball up for the midfield to catch up. There were the odd counter-attacking dribbles by Pedro Neto and Adama Traore, but they all ended with Liverpool outnumbering the Wolves attack, or with a poor final ball resulting in nothing.
Of course, missing a key player in Raul Jimenez was always going to set Wolves back. With Fabio Silva sitting on the bench in preference to Podence up top, it was clear that Nuno Espirito Santo had got his selection wrong. Wolves were not dangerous going forward and Liverpool were able to dominate.
In a textbook counter-attack, Liverpool were able to double their lead with a fantastic finish from Georginio Wijnaldum. All over the park, the Reds worked tirelessly, but none more than Andrew Robertson. After shrugging off a knock in the Ajax game midweek, he put in an incredible attacking full-back display, causing Nelson Semedo all sorts of problems.
Liverpool added another with Joel Matip scoring a header from a cross provided by Salah. Matip was completely unmarked and was able to nod it home with ease, with the worrying sign for Wolves' defence. Klopp's men completed the rout, with Semedo knocking in an own goal whilst trying to prevent Sadio Mane from getting on the scoresheet.
Points of reflection for Wolves
After the game, Nuno was in agreement that it was a poor performance from his team. A big question that he must be pondering is whether he should have reverted back to a usual 3-4-3 formation for this game. Liverpool were clearly strong in attack, so continuing to experiment with a new formation was a very unwise move. Though, hindsight is a beautiful thing. Wolves looked at times in disarray at the back, allowing Liverpool to carve them open effortlessly.
Another talking point was the omission of Silva from the starting lineup. There were plenty of positive comments regarding his performance against Arsenal last week and it seemed a shame that he was limited to a substitute appearance instead of a start. The young Portuguese striker had the attributes that Wolves desperately needed to hold the ball up, which would have been interesting to see.
A continual worry for Wolves is the lack of players in the opposition's box when attacking. Too many times their attacks came to nothing. When a ball eventually made its way into the box, Liverpool always had far too many men in and around the few Wolves players. There is a reason Wolves have one of the lowest amounts of goals scored in the league, something that needs to change quickly.
Another example is from corners. Wolves obviously have practised taking their corners short, but how many times have they really led to chances and goals? During one corner, Wolves had four players in the box, half the amount that Liverpool had. Taking another player out of the attack to simply play a short ball just seems counter-productive.
Nonetheless, Wolves need to not be too downhearted by the result. They played a team that won the Champions League not so long ago. It is never nice to lose by such a large margin, but sometimes, these results happen when you try to play ball with the big boys. Wolves need a good performance in their next game to put this result behind them and begin again about dreaming of qualifying for Europe.