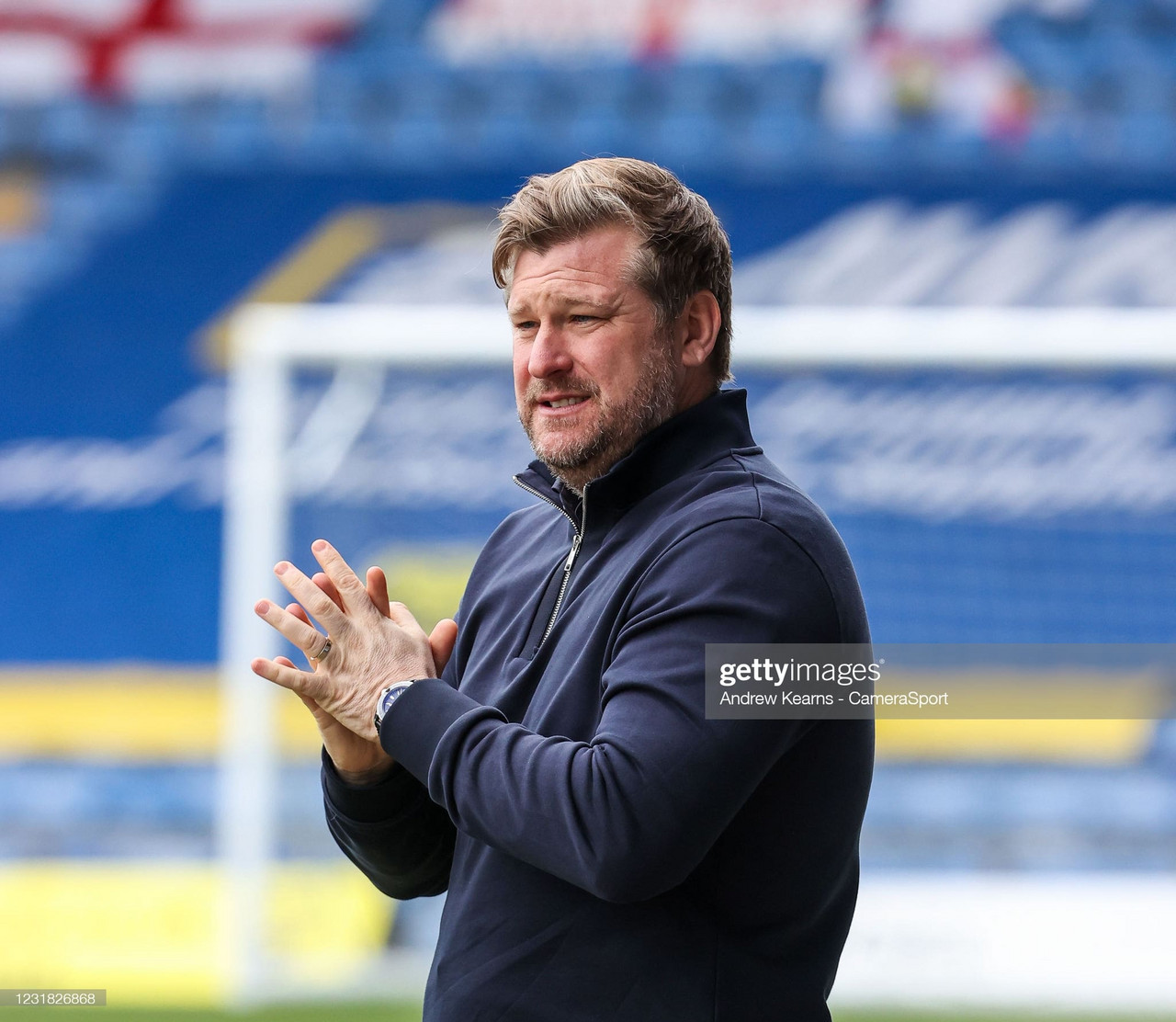 The U's head coach pulled no punches in his scornful review of his sides defeat against The Seasiders. A defeat that dropped United back down to 11th place.
First-half goals from Kenny Dougall and Daniel Ballard proved enough for the visitors to collect all three points at Grenoble Road, with both conversions coming as a result of poor defending from dead-ball situations.
Despite rallying his troops at the interval, a much-improved performance in the second half failed to spare the U's blushes; Blackpool shut up shop and coasted to a 2-0 victory.
"The big disappointment for me is we've got beaten on two set-plays," he told Oxford Mail.
"Let's not beat around the bush, we probably had two or three of the best chances of the game; it could've been different on another day. Our set-play delivery was abysmal and theirs was outstanding, and they scored two goals from it."
It was a disappointing day across the board for United, who had celebrated one of their most crucial victories of the season just four days ago when they chastened Doncaster Rovers to a 3-0 defeat.
Their lack of positional awareness when defending corners cost them in a second half that could have presented a better opportunity for the U's to take advantage.
A crowd would have done the U's good
There is light at the end of the tunnel, as fans will be expected to return to Grenoble Road in time for the start of next season. But until then, Robinson expresses the belief his team suffer the consequences.
"When we start poorly, our fans, they get into the team and get them going again," he explained.
"But, we have utilised that on the road and won. On days like today, when the pitch is dry and the game is slow, with both teams cancelling out each other's strengths, you look for that added injection of energy that comes from the fans."
The U's must improve on their performance against The Seasiders. But the congestion of the play-off race gives them only three days to prepare for the next clash, which takes place at Sixfield's Stadium on Tuesday night.
Robinson said: "You can't be that good on Tuesday and that bad on Saturday and think you're so far off it; there's not a great deal of change in the league.
"We've got to dust ourselves off and pick the players up for Tuesday night (at Northampton Town)."