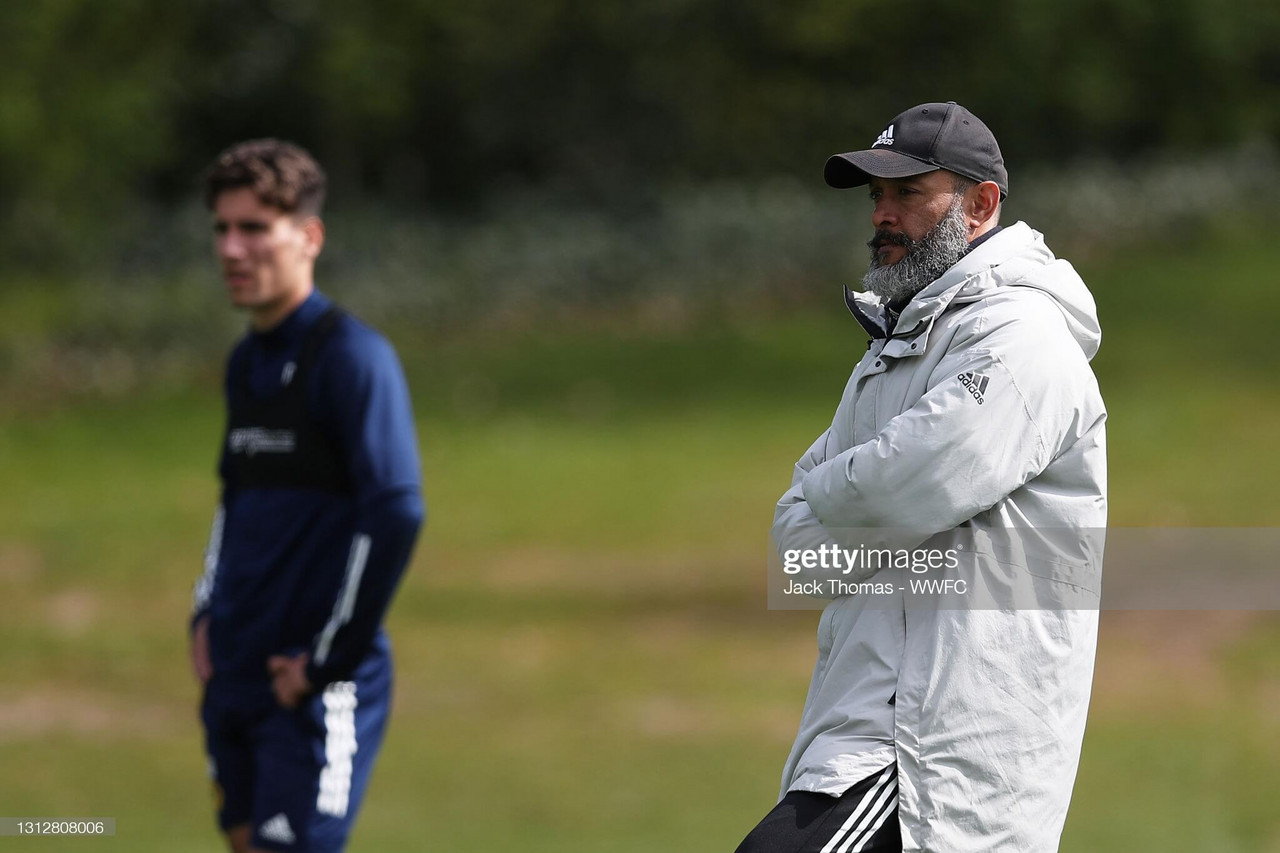 Wolverhampton Wanderers will look to build on last week's late win against Fulham as they host Sheffield United at Molineux on Saturday.
Adama Traore's 92nd minute strike earned Wolves three points last time out at Craven Cottage, which all but guaranteed their Premier League survival.
Nuno Espirito Santo's side now have the opportunity to confirm Sheffield United's return to the Championship. If the Blades fail to match Newcastle's result earlier in the day, their inevitable relegation will finally be confirmed.
The Wolves manager spoke to wolves.co.uk to preview Saturday's game, last week's win and injuries to key players.
On the win against Fulham
Wolves ended a five-game winless run against Fulham last Friday, with Nuno seeming keen for his players to build on it in their final seven games of the season.
"Definitely for this game [we will try and build on it]. This is how we operate, game by game, the good things that we did against Fulham, we must try to repeat, and at the same time there was a lot of mistakes in the game that we must analyse and improve. It was a good game, and important moment for us, that we have to take on from there.
"It's always been our philosophy since day one, since this beginning, we don't have to worry about that. The way we work is on a daily basis, we prepare for the game tomorrow against Sheffield United, and they are ready to go."
Wolves' opponents on Saturday have endured a torrid season and will almost certainly be relegated either at Molineux or the week after at home to Brighton. Despite this, Nuno was certain that Paul Heckingbottom's side will present a tough test this weekend.
"They are a good team – they showed and proved to everybody before. I know Chris [Wilder] and Paul [Heckingbottom] too, and one thing is for sure, the character and determination is there, so we can look at Sheffield United and see they've had a difficult season, but the character of that group of players is there, so we expect a very tough match.
"We don't make differences between teams and don't look at the table. We analyse the opponent, their qualities, and the way we have to approach and play the game. So, there's no difference in our analysis with the team we're going to face."
Wolves were dealt another huge blow as Pedro Neto was ruled out for the rest of the season, and the start of next, with a broken kneecap. Nuno said that he, and Jonny, had undergone successful surgery at the start of the week.
"The surgery was this week. Neto and Jonny, and now we have to wait for the period of recovery, but both of them are serious injuries. They went well, but now it's a matter of time and staying focused on the period of recovery, which is very important for their return, hopefully both of them become stronger."
With Wolves' standout player this season set for a lengthy spell on the sidelines, as well as being ruled out for this summer's European Championships, Nuno said he was keen for Neto to remain in full health mentally, as well as physically.
"He's doing well. The surgery went well. He's positive and we are also positive about it. Pedro is a happy boy. He had a tough moment. But with the support of everyone here in the building, he'll come through and return stronger.
"He's doing well in the circumstances of the injury and the moment that he's facing. It's one of the things players have to overcome, when they're faced with tough moments, to deal well with that and at the same time prepare them for the future and Pedro is a very determined boy."
Despite having an almost flawless injury record in the past three seasons under Nuno, Wolves have suffered more than most this campaign. The Portuguese said he didn't know the reason his team have had so many injuries, and that he trusted the players currently available to him.
"The why we'll chase many, many times. When you look back and start analysing things, there can be one issue, one detail there that you may question, but there are some things that don't have explanations, so there's no why to look for. Sometimes it just happens, that's obvious in football, the game.
"Of course, during the season we had some problems, but at the same time we've been able to try and find solutions. Some of them took more time, but now we still have problems and still have a long way to go this season – we have to compete well, so we trust the squad we have available now."