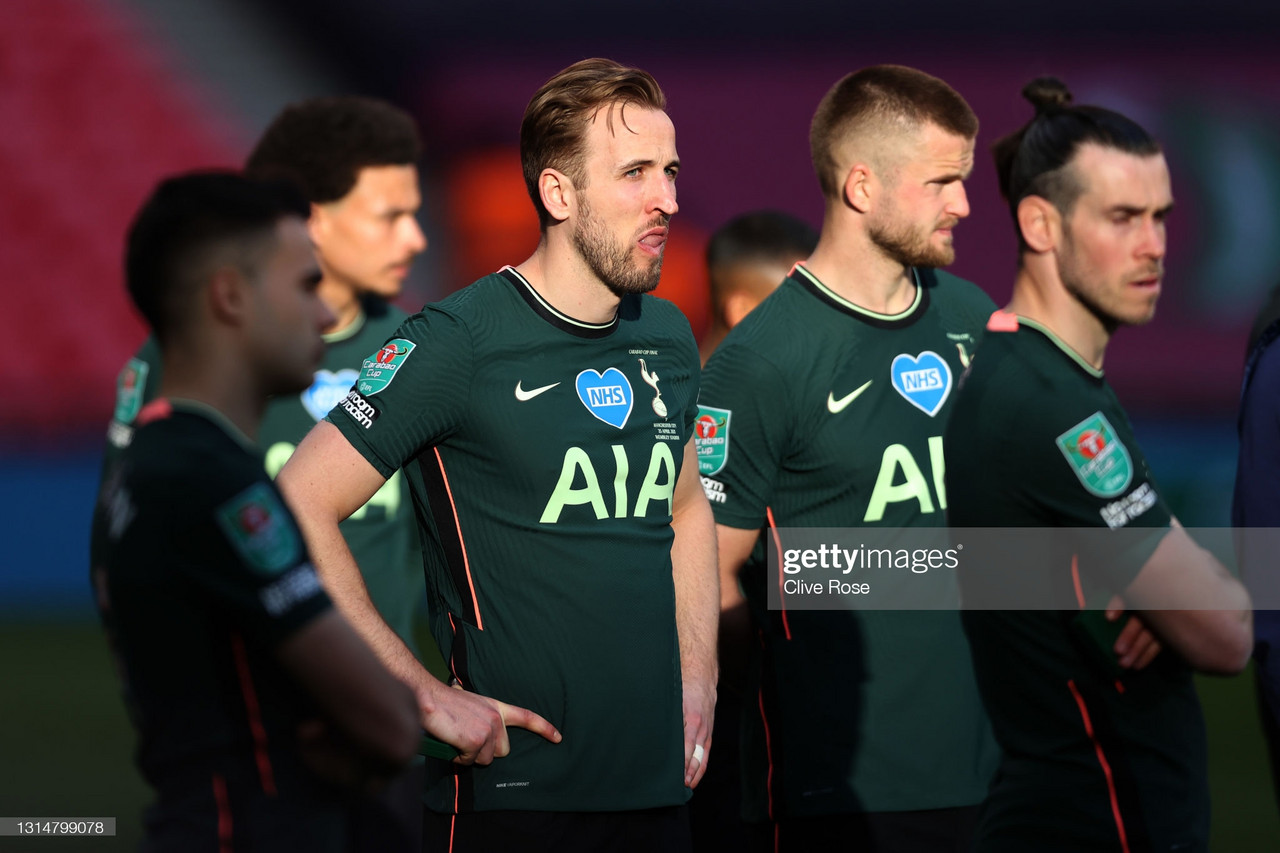 Roy Keane said this in an interview in 2018:
"It was Tottenham at home. I thought please don't go on about Tottenham, we all know what Tottenham is about, they are nice and tidy but we'll fuc**** do them.
Ferguson came in and said:
"Lads, it's Tottenham"
This aura has surrounded Tottenham Hotspur throughout their modern history, so much that the mere term of being Spursy is well recognised; soft, fragile, weak, and lacking a true winning mentality.
Never has this felt more real during their 1-0 Carabao Cup defeat to Manchester City last Sunday.
Yes, Man City are a much better team, so a loss was always likely - but it was the manner of the defeat. They whimpered to defeat; a 1-0 scoreline was very generous.

Since their last trophy, in 2008, the stats are damning. They've got to four finals, all of which they have failed to score a single goal.
They've also reached four semi-finals in which, you guessed it, they failed to progress to the final.
Squished in there are two title races, 2016/2017 and 2017/2018, with both very similar patterns: good, consistent, and excellent - but didn't get over the line and eventually got over-powered by Leicester City and then Chelsea retrospectively.
As Roy Keane said, it's nice and tidy.
There has to be a certain applause for reaching these moments, but when Tottenham are asked to stand up, be heroes, and write yourselves in the history books: it's always met with a defiant silence.
This is a problem that is hard to pin blame to a certain source.
But one thing is certain: when Spurs get to a big moment - there are always the same tics: the defensive line drops that just a couple of yards, the safe sideways pass is favoured instead of the ambitious progressive through-ball, the little cues that alert an opponent that the momentum is shifting, and individual errors.
You always get the sense that the other team has the mental edge before they've even stepped on the pitch.

Mauricio Pochettino came close. He created a great team that genuinely had a steel to it; a fear factor.
But even he couldn't quite cross the line - on multiple occasions, his Spurs side crumbled. Two FA Cup semi-finals, the Champions League final, and the endgame to the two title races.
Albeit the Champions League run was a sign that the tide could be sifting, it still wasn't enough.
That is a big reason why Daniel Levy shifted Pochettino out for Jose Mourinho.
Levy's intentions with the appointment was clear: the football club had to transform into 'intelligent c***s' and cold killers in order get to the next level, get over the line and get some silverware.
Mourinho didn't make that jump. Although he didn't lead Spurs out in the cup final he got them in, Spurs clearly regressed under him.
As stated earlier, it's hard to pin down the genuine reason. But how can it change?
There is a lack of big leadership in the squad; a player that has been there done it. A top squad has the right balance of youth, prime, and experience at winning. - do Spurs have that? Joe Hart, maybe?
Maybe it filters down from the owners. It's often rumoured that they have given managers strict instructions to prioritise getting in the top four than winning a domestic cup.
Maybe that kind of ambition filters through down to the pitch.
Either way, Spurs freeze on the big occasions. And it has to stop if Spurs want to become a giant in football.