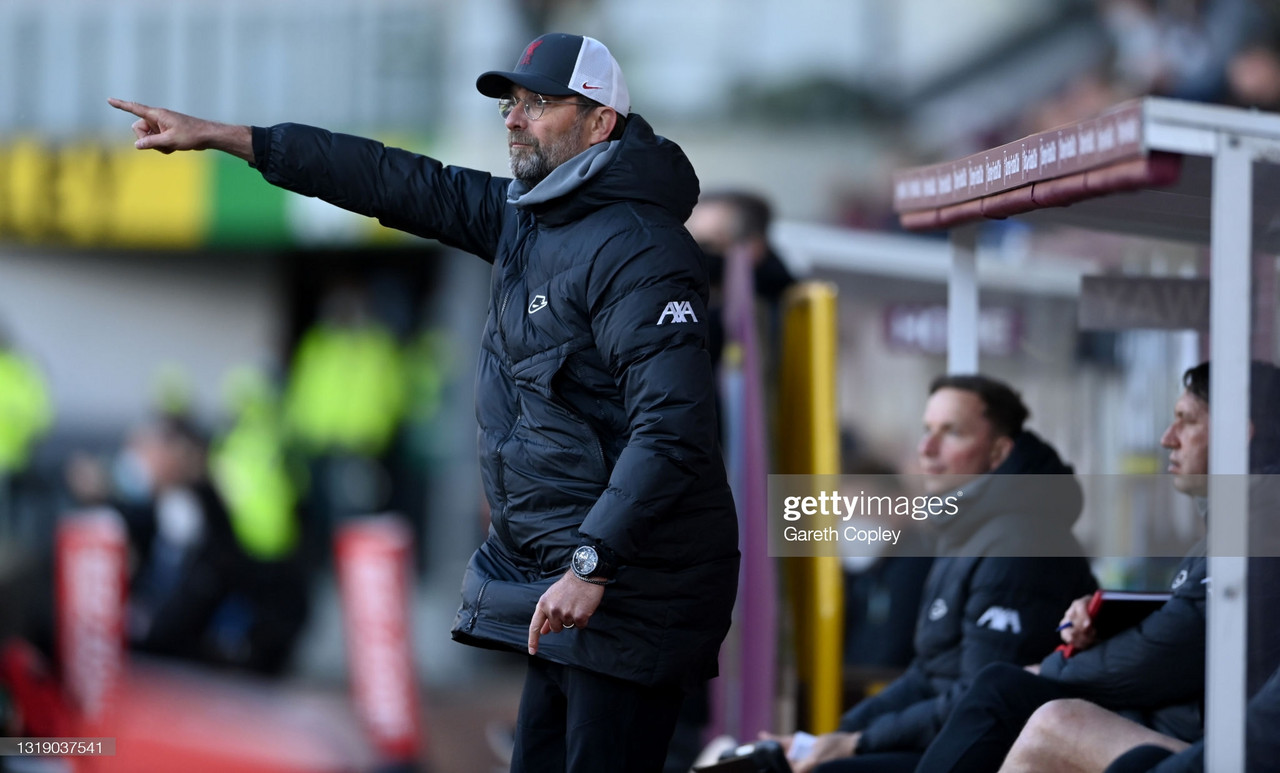 Liverpool will conclude their frustrating, title retaining season on Sunday afternoon as they host Crystal Palace at Anfield.
This season has produced an abundance of ups, downs, last minute drama and lots and lots of injuries.
With all this in mind, Jurgen Klopp's men will be hoping to salvage something from this season and secure an all important Champions League spot with a win against Palace.
However, in what is Roy Hodgson's final match in his four year tenure as manager of the Eagles, they'll be looking to send him off in style with an impressive win.
Klopp spoke to the media ahead of his final Premier League battle, as per Anfield Watch:
Fans return to Anfield
After what has felt like an eternity (five months to be precise), fans are finally back at Anfield on Sunday. 10,000 supporters have been allocated into the stadium to give Liverpool the final boost they need in what has been a disappointing season.
Similar to the fans, Klopp couldn't wait to welcome them back, he said: "Let's go with all we have plus 10,000 positive, crazy people in the stadium. I can't wait."
He then spoke on how the fans' absence has affected them this season.
"Nothing was the same. We needed to get used to it but it should not be like this. I love this game - from the first day of my life - fans make the difference, we all need that support.
"Football is a game of emotions and we knew we were alone this season. We knew the fans were there but we cannot wait to have 10,000 back. It is the best news I can imagine."
Wijnaldum's future
Georginio Wijnaldum's contract has been a huge talking point all season. The Netherland international's contract expires in June. Rumours of interest from Barcelona and Bayern Munich have circulated as the midfielder will be able to leave on a free if a contract can not be agreed with the club.
An offer from Liverpool has been on the table since December however, the 30-year-old's party is said to be unhappy with wages of the contract.
Klopp spoke hastily on Wijnaldum's situation, he said: "Nothing to say in this moment. Nothing to say on this. We will see about all these things on Sunday.
"It is not the first time we have had this situation. Gini's character is not in question. He's a sensational guy and completely committed to the team and the club to the last day. We will see when his last day will be."
Klopp's final thoughts on the match
All Liverpool need to do is beat Palace if they want to secure a Champions League spot ahead of Leicester City (who face Tottenham Hotspur).
Liverpool have good momentum going into this match, winning four of their last five matches. Klopp spoke on this form going into the final game.
"We found stability in the right moment. We have scored at the right moments and conceded less. But anything can happen on Sunday. Nobody should expect the perfect game. We have to fight for it - I respect Palace too much. They will want to give everything."
In the reverse fixture the Reds beat Palace 7-0 in an extraordinary game. Despite this, Klopp assured the press box that this will not be the case on Sunday, he explained: "It's not helpful to look at the 7-0. I think we had seven shots on target and seven goals! It was a lucky day - you don't get too many of those! This game will not be like this, unfortunately, that is clear.
"We just have to win the game and we know we have to fight for it. The 7-0 is irrelevant, even for information. None of that information is in the meeting tomorrow for the boys."
Klopp finished by speaking about the importance of qualifying for next season's Champions League.
"The door opened a little bit for us but you still have to step through - there is another game to go and that is what we have to focus on.
"It was a strange, intense season - nothing will change that but now we can finish it in a top way. It's not done yet, it's football. We are not even close to a celebration, we just focus on the 95 minutes we have to play."