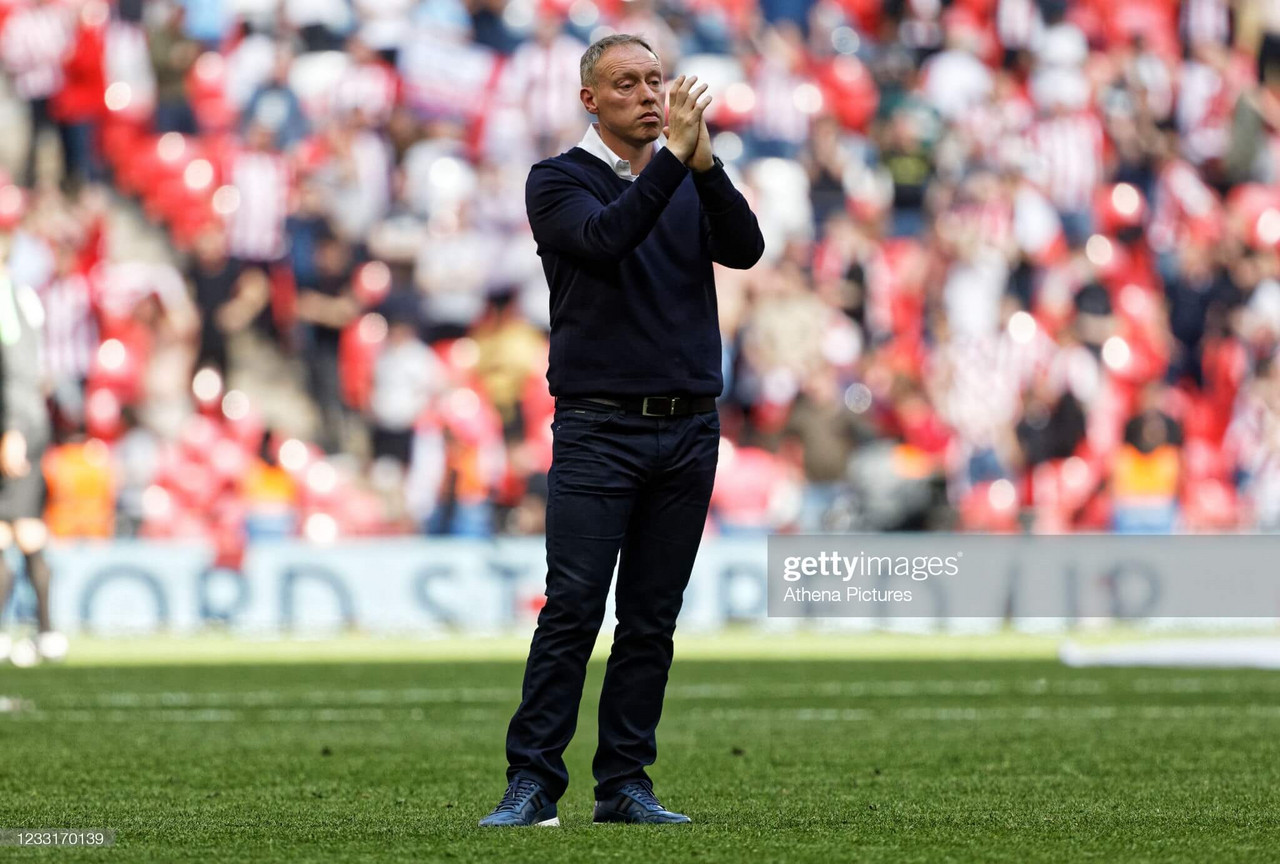 Steve Cooper was left disappointed as he saw his side beaten by Brentford in the Championship play-off final.
Thomas Frank's side had the game wrapped up in the opening 20 minutes, thanks to an Ivan Toney penalty and an Emilano Marcondes goal.
Swansea City were reduced to ten men in the 65th minute when Jay Fulton was sent off for a foul on Mathias Jensen.
Cooper admitted his side gave themselves a mountain to climb after the opening 20 minutes.
He said "The obvious assessment is disappointment because we've not won the game.
"We started the game second best and some defining moments didn't go our way. We gave ourselves a really tough job going 2-0 down.
"The players never gave up and they gave it a good go, certainly at the start of the second half.
"The red card has really made it more difficult. It was just a matter of trying to find some sort of spark from somewhere but it didn't happen.
"I'm not going to sit here and criticise anything because there's nothing I can say to make anybody feel any better at the moment."
The Swansea boss was left disappointed with the decision to send off Fulton.
"There's no way Jay would have done that intentionally because he's too sensible a player to do it.
"The red card came out so quick. I'm not going to make it about the referee, but I'm surprised he was refereeing the game after doing the second semi-final last year. We didn't help ourselves at times today, but we didn't get any help from the officials, that's for sure."
The head coach has emerged as a contender for jobs at both West Bromwich Albion who have just been relegated from the Premier League and Crystal Palace.
"For me i've always worked on setback's are the hardest thing. They are the most important thing that defines you, so don't worry about me.
"I Just want to make sure we finish today off properly, we get back to Swansea, the off season plans will kick in as normal."
On using Brentford as a model going forward
Brentford were beaten in last year's final by Fulham, but used that as motivation to get to the final this year and ultimately come out successful.
"Setbacks have got to be the things that make you stronger, there's two ways of dealing with a setback, you either sulk and things get worse or you come back even stronger and that will definitely be this set of players' mentality because they've always done that and they've had to do that this season to get as far as this."