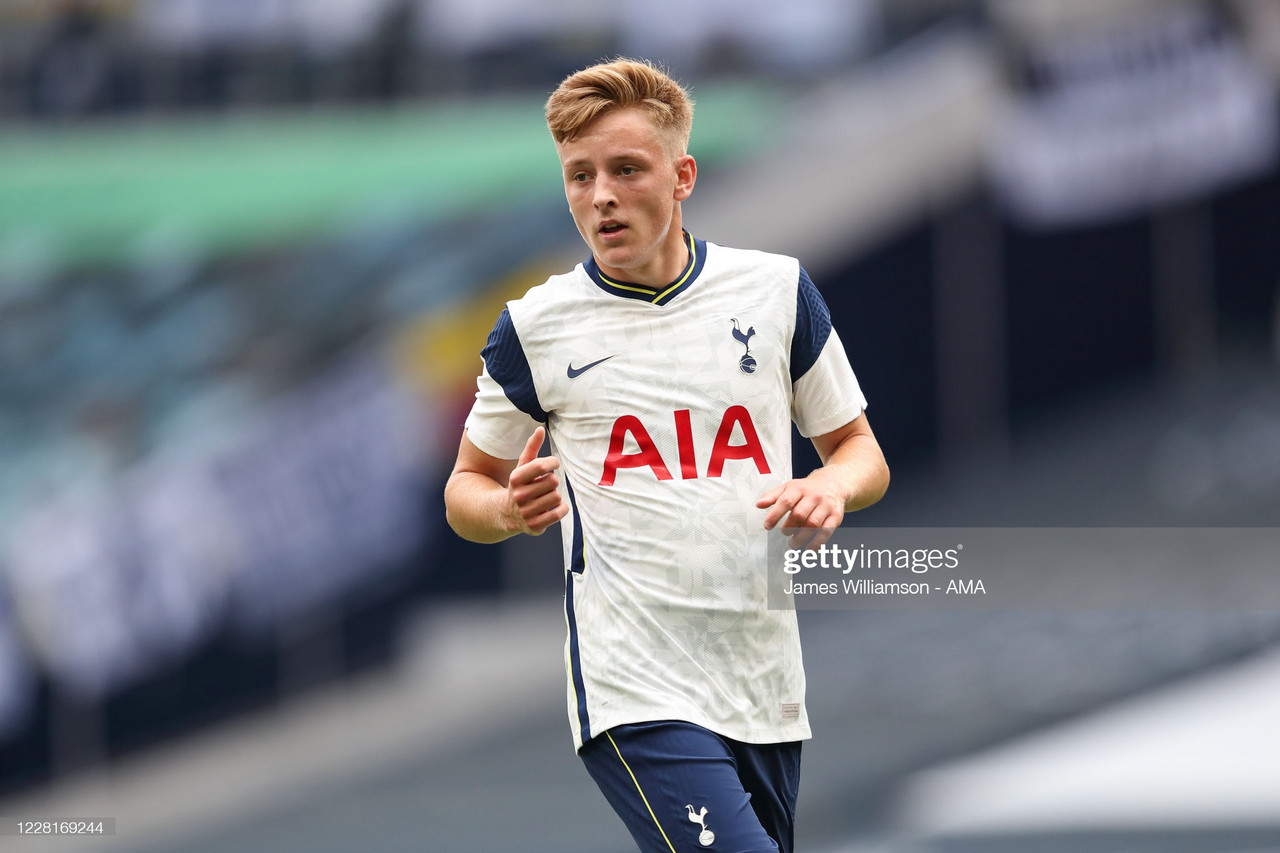 Perhaps Harvey White started the 2020/21 season as a key player for Tottenham Hotspur u23, but in just a matter of months, he proved to be one of the players with the most potential at the Spurs academy.
Debut
The 19 year-old, who recorded three goals and a team-high seven assists with the u23, made his first team debut against Ludogorets in the UEFA Europa League group-stage.
White also made his first senior start against Marine FC in the FA Cup, where he played the full 90 minutes.
It wouldn't take long for Spurs to realize about his impressive development, therefore the 'Lilywhites' decided to send him on loan at Portsmouth for the second half of the campaign.
White was one of only one of eight Development Squad players to make their debuts under Jose Mourinho this past season.
Portsmouth bound
In just a matter of months he became an important piece for the League 1 side, making 22 appearances with six starts, and even scoring the winning goal on his first start against Oxford United.
"The games at Spurs definitely helped me in making a dream come true and then going on loan to Portsmouth, which is another massive club," White told the Spurs media. "Getting the opportunity to play there and learning with some top players and top managers, I've just loved it.
As soon as I got to Portsmouth in January, on the first day, everyone made me feel welcome."
'Pompey' finished eighth in League One, only two points away from securing a spot in the play-offs.
The Maidstone native even compared his experience from playing with the Spurs academy to his time at Portsmouth, which he described as "a lot more competitive."
According to Transfermarkt, White is under contract with Spurs under 2024, and is currently worth 600 mil €, the highest transfer value of his career.
He has also signed a deal with Adidas.