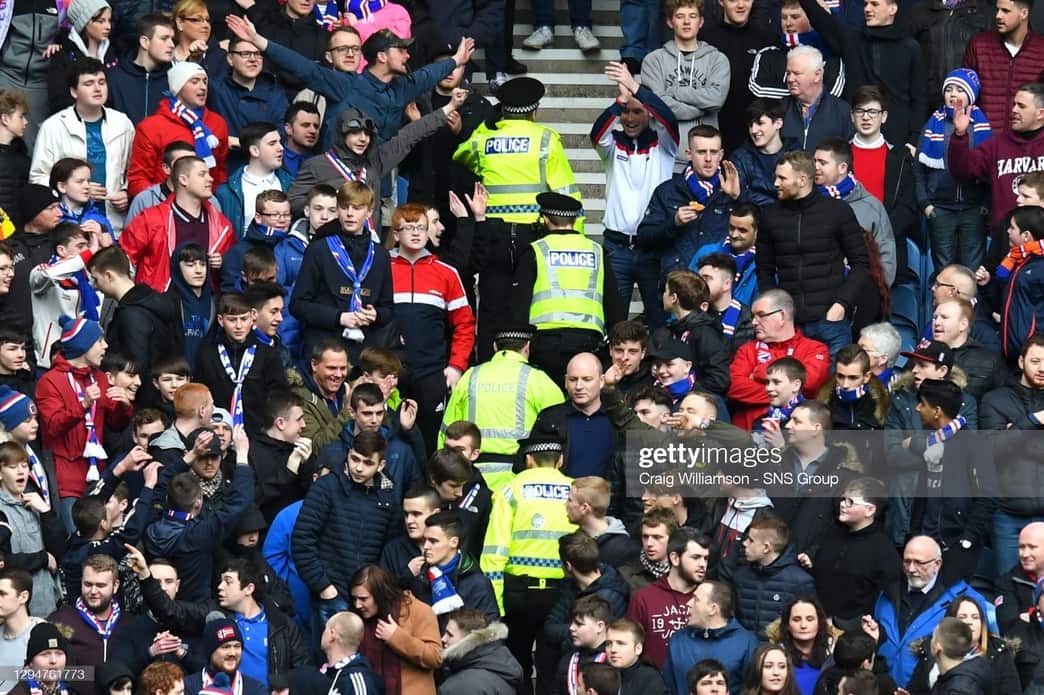 While the full document describing other proposals as part of the bill is 300 pages long, the main issue regarding football fans will come from the potential of sections 54, 55, 56 and 59 according to the Football Supporters Association.
Section 54 states that a police officer can impose restrictions on events and processions which could cause "serious unease" to those in the area with section 55 using similar wording, suggesting police officers can look to restrict gatherings if the people involved create serious unease.
Section 56 sees the reductions of criminal liability for a breach of the previous two sections from knowingly failing to comply with situations in which a fan "ought to know" The FSA claim this could criminalise fans taking part in pre match European style 'marches' towards stadiums or the build up of celebratory or protest groups.
Finally, section 59 will look to put common law public nuisance charges into statutory law, meaning these will not be seen on a case by case basis any more, instead having all context removed from the situation in the eyes of the law. The FSA claim this section could put chanting towards an opposing set of fans into doubt with police being able to suggest one set of fans is causing serious annoyance to the other.
The Association also claim that trying to enforce the new policy in a footballing environment could lead to more issues: "Research into football crowd behaviour and 'hooliganism' has demonstrated that when police attempt to enforce laws or strategies that are seen by the crowd as illegitimate by coercion (e.g. dispersal tactics, kettling, or arrest), this creates an increased risk of the crowd becoming disorderly," potentially leading to a less safe matchday experience.
In a statement to Vavel, the Football Supporters Association's caseworker, Amanda Jacks, said: "It is very disappointing that the Bill was passed in its current format."
Jacks added: "time will only tell as to the impact of it on football supporters and we will be closely monitoring how the police use their new powers and will be ready to assist any individuals or groups of fans who feel that they may have been treated disproportionately."
The caseworker has voiced criticism about the bill since a blog post on the FSA's website back in April. She described "large gatherings, singing and chanting in public, the occasional use of coloured smoke bombs away from stadiums as well as in them and the 'taking over' of large public spaces such as Trafalgar Square in London" as "typical" of football supporters - all parts of the fan scene which could be impacted by the new bill if it passes.
Within the piece, she describes the aforementioned sections 54 and 55 as "exceptionally broad" in regards to what can be seen as serious unease or annoyance.
"It's also all too clear to envisage football supporters being in line to become early and easy targets of this proposed new offence and very likely these offences becoming ones that could see football banning order applications on conviction. Imagine, a banning order just for being annoying. That is a seriously worrying notion" adds the blog.
As of the evening of Wednesday 7th July, the bill is in its second reading within the House of Lords.