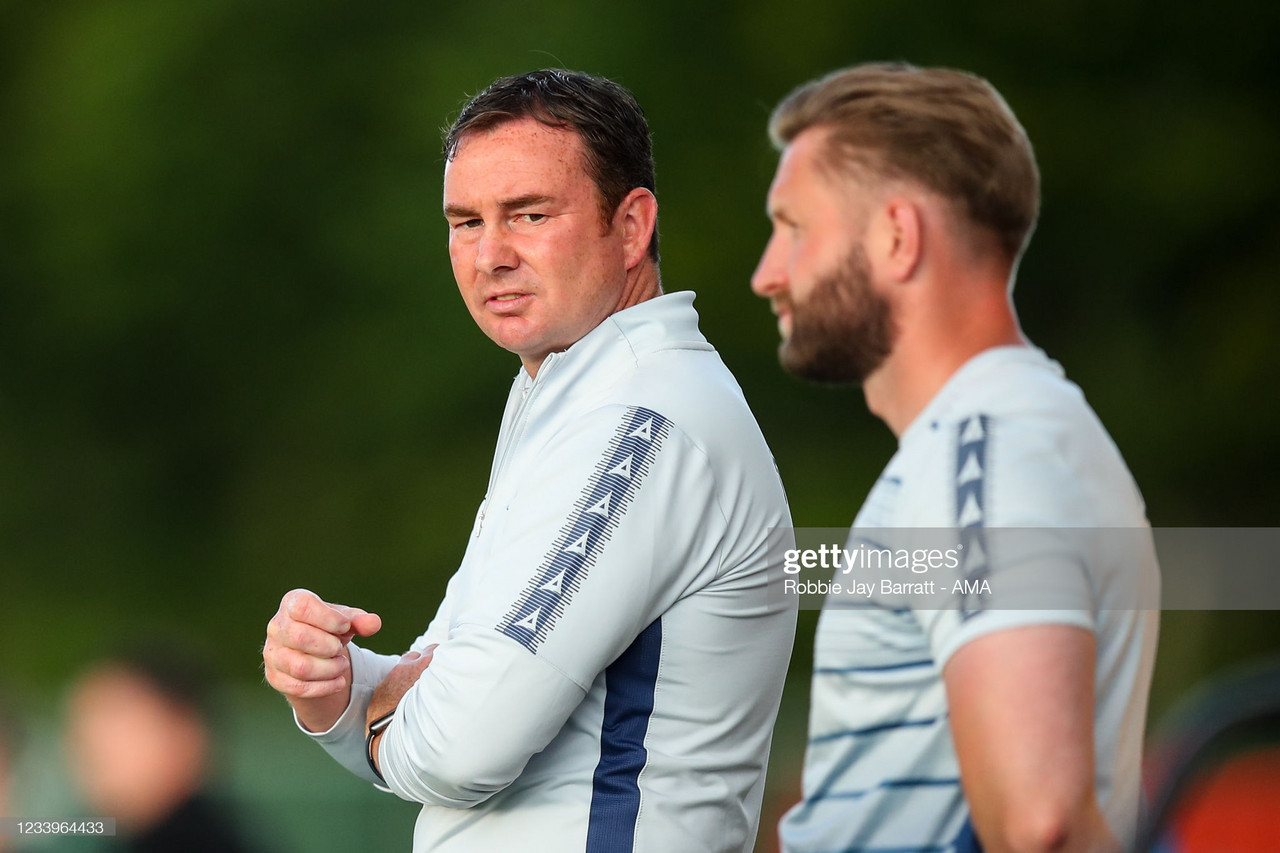 Bradford City began their Sky Bet League Two campaign with the long journey down to Exeter City, where the Bantams were held to a 0-0 stalemate.
Two sides with similar ambitions for the season, the Bantams made several changes heading into the new campaign, including 10 new signings, a new manager and the return of supporters, with just under 700 Bantams making the journey south.
Derek Adams' side were unfortunate not to steal the three points, with Callum Cooke coming closest to blasting home, but some heroic Cameron Dawson goalkeeper prevented the midfielder from finding the back of the net.
Andy Cook and Alex Gilliead also had crucial chances denied from close range, but a lack of finishing instinct punished Bradford in the end, meaning the spoils were shared at St. James Park.
Adams' thoughts
Following his side's draw with Exeter, Adams addressed the media, he said:
"We had to play in a slightly different style today as we knew how Exeter were going to play, we also had the two up front which has worked for us but over the ninety minutes we've had some really good opportunities on goal, and that's what you want. You need to get opportunities to win football matches, and we certainly created them, we just didn't take them.
"It was a great day today, from the player's perspective, coming out and seeing the supporters who were very vocal even in the warm-up. You know, myself, the players, the staff, we all appreciate that, and they appreciate that we tried to win the game."
A point against promotion favourites
As much as he would have liked to start the season with three points, Adams admitted that his side were up against strong opposition and seemed content with the point they earned.
"Coming away from home on the first day of the season to Exeter, one of the promotion favourites, you've got to take a point sometimes. We'd have deserved the three points but at some stage in the game you've got to take a point," he said.
"We started the game exceptionally well and created some really good openings, and we should have been ahead, but we've had to come away with a point from a difficult place to come to.
"Exeter are going to be well up there, they always are, and we dealt well with the threats they had on the day."