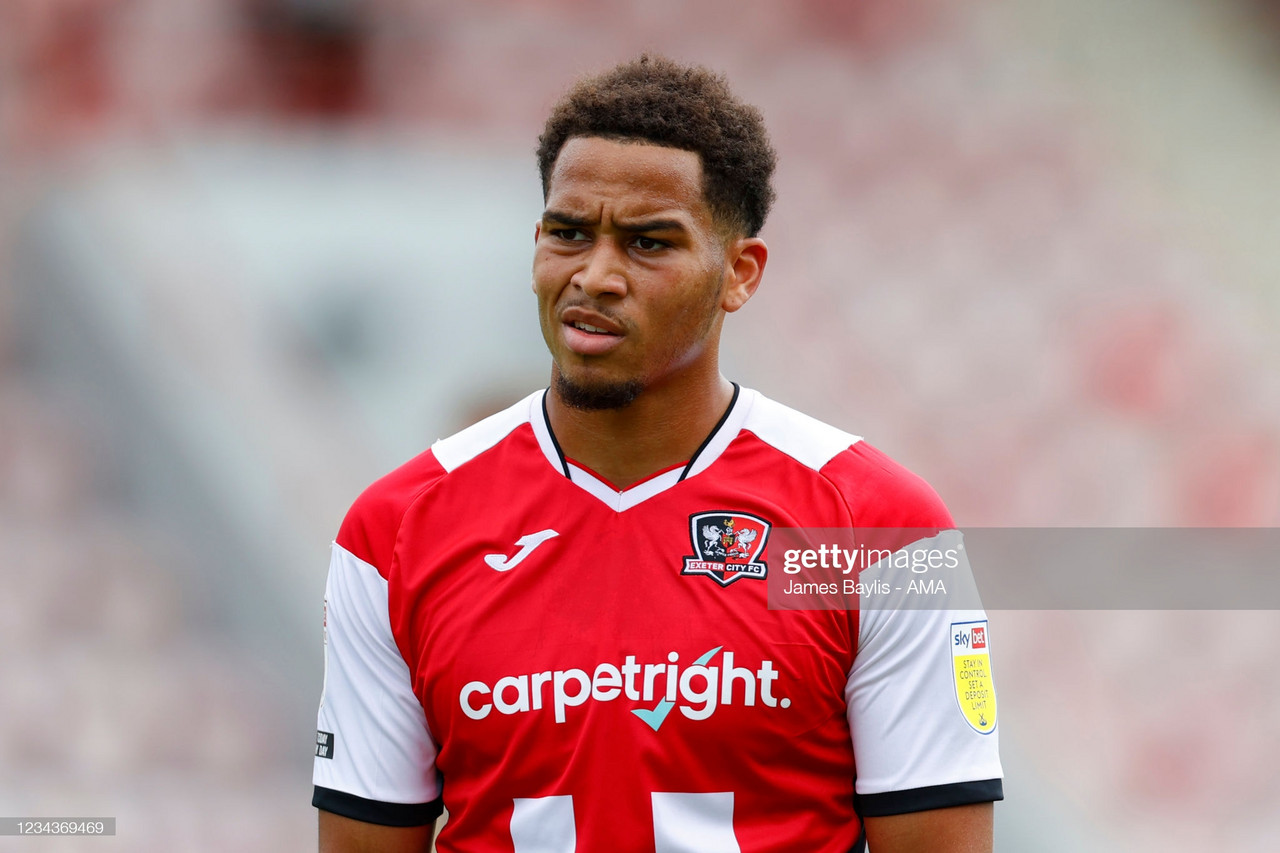 Exeter City and Bradford City are set to replay their FA Cup First Round replay after an illegal use of substitutions by the Grecians.
The original tie, which ended 1-1 after goals from Theo Robinson and Sam Nombe cancelled one another out, forced a replayed between the two sides.
The home side were dominant however and ended up sailing to a 3-0 victory at St James Park thanks to a brace from Matt Jay and a close-ranged finish from Nigel Atangana.
However, after Exeter used six of their available nine substitutions (one more than the allowed five) the FA has reviewed the situation and deemed that a replay is the best course of action on the 29th of November.
The travelling of the away fans
Of course this is frustrating for Exeter supporters, but it's not the end of the world with the Grecians clear favourites and a local home match the venue, however for the Bradford fans, there is less to cheer about.
Travelling the 500 or so miles to and from the ground is tough enough, but having to deal with those expenditures on a Tuesday night for the second time in a month is just cruel.
Most supporters will have to book time off of work to cope with the long-distanced travel, and many will look to stay overnight in Exeter for the second time in a month in order to deal with the many hours on the road.
It seems very clear that the FA hasn't thought very much about the fans for this tie.
​​​​​​​Perhaps a controversial point, but what exactly is the punishment for the Exeter side who broke the FA's rules?
A replay isn't exactly ideal, but Matt Taylor's side have now faced Bradford three times this season and are yet to be defeated by the Bantams, which says a lot about the quality of this Exeter side and why they are favourites to progress.
It'll be tough on the legs of the players, but is this really a punishment for Exeter? A replay against a Bradford side who will clearly be fatigued and weary from a run of eight games in a month, this result looks as if it will only really go one way, with Exeter likely to progress despite the replay's replay. So are they really being punished?