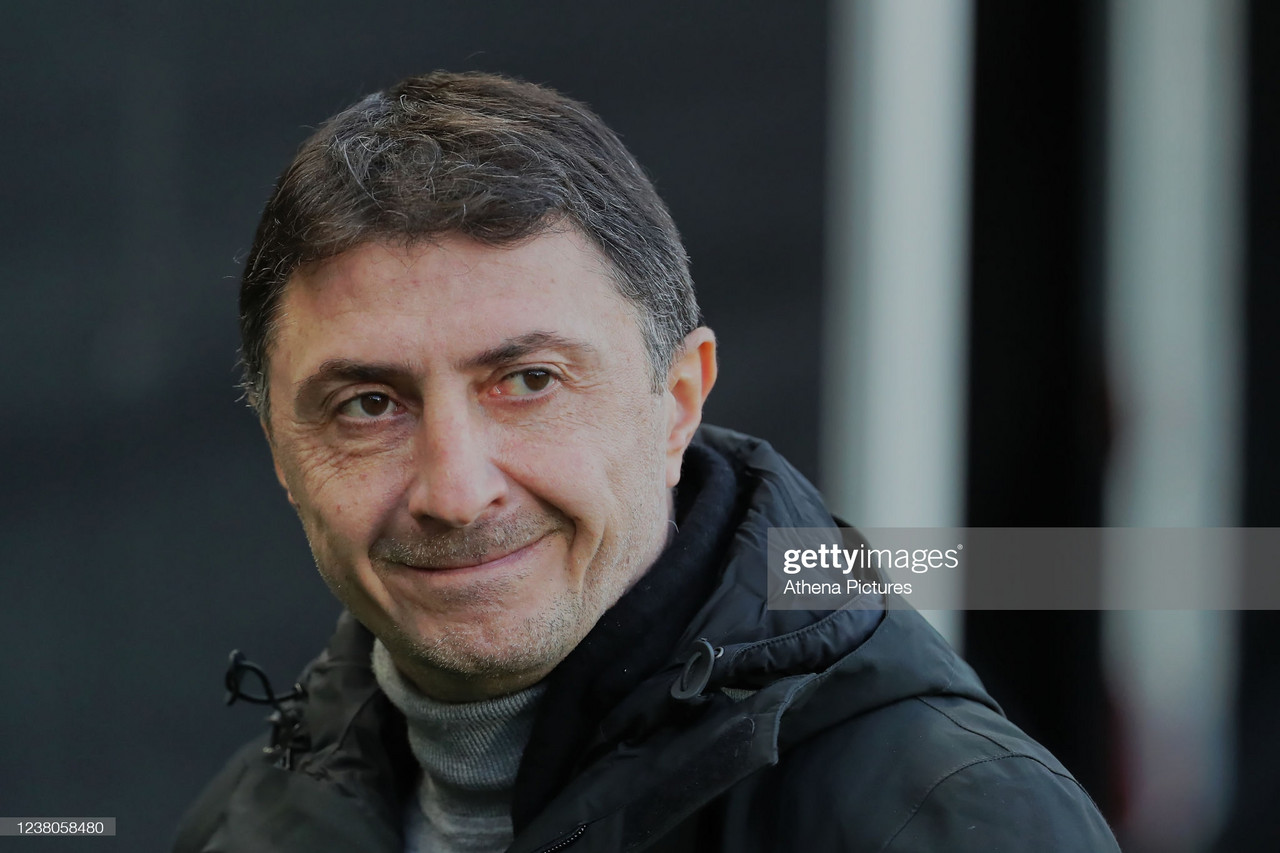 It was a dream start for Hull City Head Coach Shota Arveladze as his team defeated Swansea City 2-0 on Saturday afternoon.
Tom Eaves set Hull City on their way to their third win in a row with a smart finish from Brandon Fleming's pinpoint cross, and Keane Lewis-Potter doubled the Tigers' advantage after a superb ball from George Honeyman.
Although Swansea rallied in the second half, they couldn't find a way through the resolute Hull defence and Arveladze made it the third manager in a row - after Marco Silva and Grant McCann - to beat Swansea in their first match in charge.
Here is the second part of his talk with the press after the game.
"I know (Sayyadmanesh) was here today was he to complete his move. He's here and passed his medical. I have no news generally like exactly what was going on about him but I know that he was on on on a medical and will probably join us on Monday.
The rest, I don't really know - this transfer window is not easy to do. Only thing what I look really for me the injured players back - it's also transferred for me. Every experienced player who comes back to this squad and then join us in next week again."
On Matt Smith and lack of game time
"I've had two sessions and I had the day before the game. I will need time to say exactly what's really going on and I believe I'm here to make them better.
I can definitely see what features it comes to finally back now three games three games in a row where we've kept clean sheets - that's a really solid base now to go into another whole game next weekend against Preston."
"I was watching this league and my experience from far away, I cannot say much. I believe we keep this concentration we keep this mood for for better results.
"We have no comfort zone to relax and that's what I will first my message is going to be on Monday is to say boys thanks for the work we've done so far but the most important thing is focusing on the next game."
"Sometimes you go easy, because it's only one we could change because the Williams get injured. And we had the boy who can play there. I didn't want to change many positions, it can make it difficult.
I think he had a he had a strong opponent against a good opponent and it was an excellent start for him."
On his new squad and how long he needs to get his ways across
"I need at least five games - I need ups and downs. I needed the win and I needed to see reactions. I will talk to the boys; this is very disciplined and professional voice young, experienced quite good mix of the group and, and I'm really delighted to have them here."
On the crowd singing his name
"It's great. It's great, because it's not happened before. Some boys told me what they sing for Allan McGregor (ex Hull City keeper and ex team mate of Arveladze). He's a good friend of mine. And that's better than that song. They agree. I was happy that they did it starts from the first minute."
"We have had an amazing start. So but again, like we just started and I hope we have to spend a lot of energy, a lot of all our skills, getting much more stronger and experienced.
"This club helped me a lot in last three days. So I had the feeling like I knew them already quite long. So it's my turn now and I have to do and I have to show what I can do."