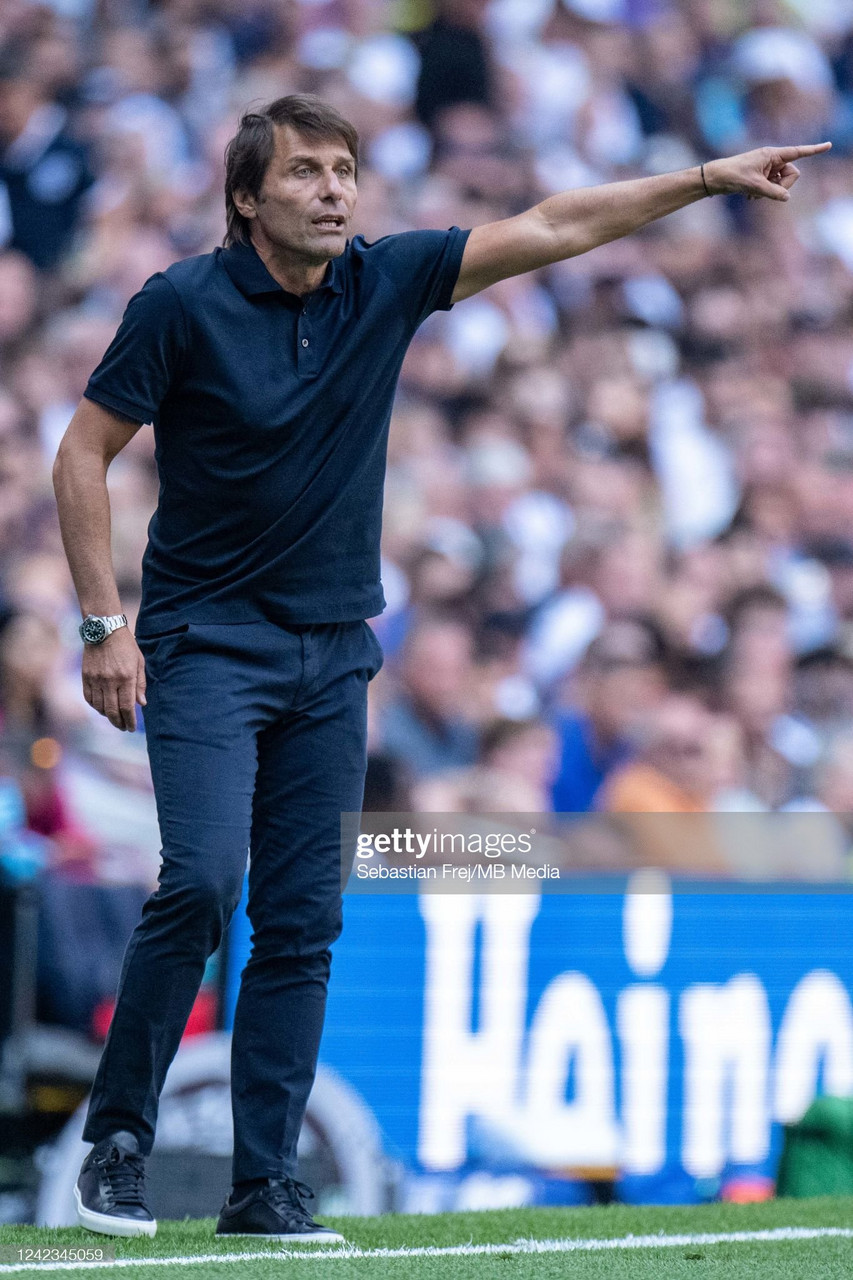 Antonio Conte was thrilled with Tottenham Hotspur's display on the first day of the new Premier League season.
Despite making a good start to the game, Spurs fell behind to James Ward-Prowse's volley in the 12th minute – but responded in style to thump the Saints 4-1.
"It was a perfect start for us," said Conte. "We went 1-0 down, continued to play, continued to believe in what we are working on during the training sessions. I like that a lot, especially the way this result happened. We created many chances to score, got in good positions, good pressure, we were good also when we lost the ball to win it back with intensity.
"I think I have seen a lot of positive things. We know we are only at the first game, but at the same time I think today we have seen the result of seven months' work with my players."
New boys miss out
The Italian chose to leave all of his summer signings out of the starting XI, as Ivan Perisic, Djed Spence, Clement Lenglet and Yves Bissouma all watched on from the bench for the first hour or more. Conte explained that the new signings are still getting up to speed with his system.
"For this game I decided to start with the same old players! In this period, it's important to play with players that know very well my idea of football. But I am pleased with the answer I had from all the players that played today.
"At the same time I know we have to go step by step to put in players that we signed. We signed good players and I think we improved the squad - we needed to because last season the squad was not so strong. To play in the Premier League, FA Cup, Carabao Cup and Champions League, you need a strong squad."
Kulusevski outstanding
One man who did start and left a big impression was Dejan Kulusevski. The former Juventus winger enjoyed a fabulous second half to 21/22, bagging five goals and eight assists after joining Spurs in January, and carried on that impressive form at White Hart Lane yesterday with another goal and assist.
Conte was delighted with the Swede's performance and thinks he can go as far as he wants as long as he continues to apply himself.
"He [Kulusevski] made a big impact today and also last season. In general him and Rodrigo [Bentancur] are doing good for us. I think they integrated very well with the team.
"He could have a brilliant future with us. He could become a top player, but he has to continue to work this way, his attitude, his behaviour, his ambition. He has a lot of ambition about himself. When he is interviewed, he says he wants to become one of the best players in his role. I think this ambition is good, if he matches it with humility, and continues to work."
Sessegnon earns praise
Another player getting positive feedback from his boss was Ryan Sessegnon. The former Fulham man, scorer of the equalising goal when he met Kulusevski's wicked cross in the 21st minute, has endured a frustrating spell at Spurs but could be in line for more minutes this year.
"I think Sess played a really good game," said Conte. "He was confident, strong physically, calm with the ball, attacked very well at the back post.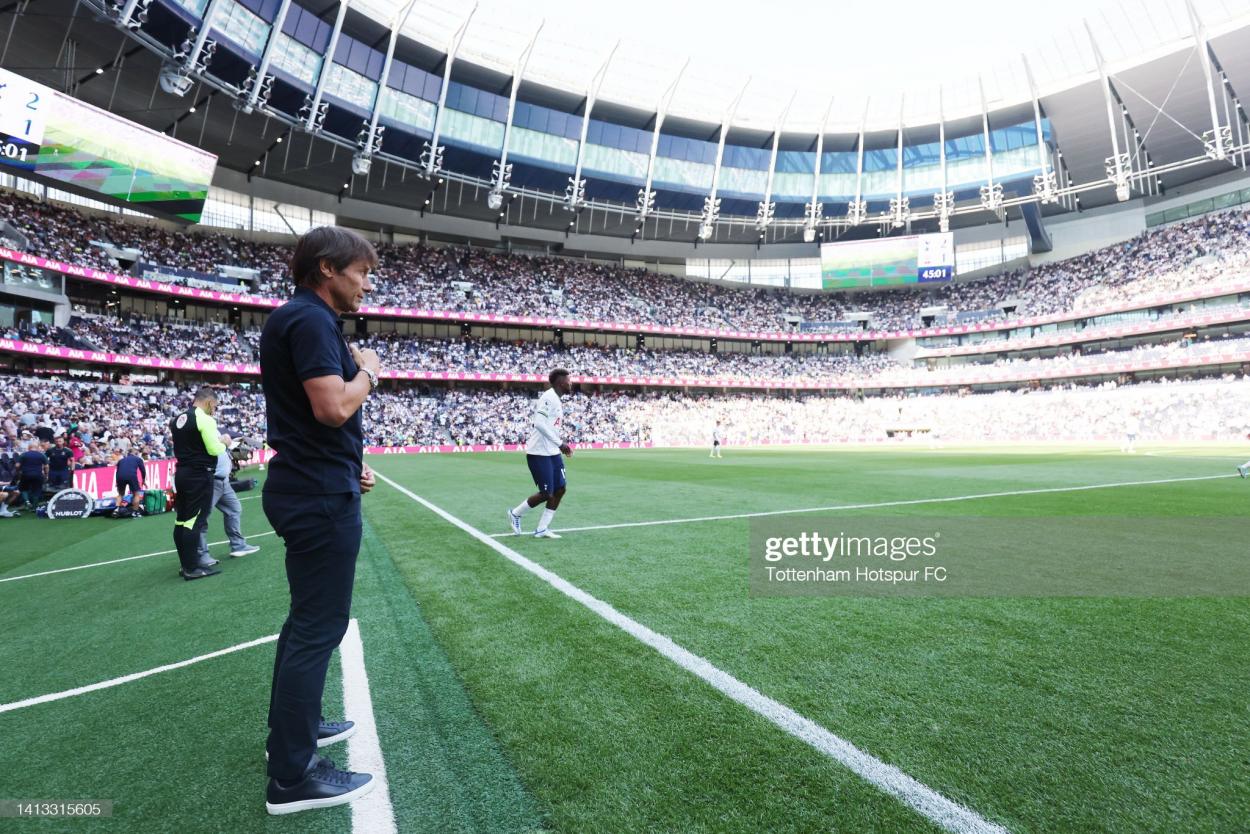 Conte also indicated that he expects experienced new arrival Perisic to help teach Sessegnon the wing-back role.
"It was good for Sess and for us to sign a player like Perisic – sometimes you need a good player with experience, a top player, who can teach a young player a lot. I think Sess can learn a lot from him."
Ambitions for the season
While nobody at White Hart Lane will be getting too carried away after just one game, this was a performance to inspire confidence in the Spurs faithful.
Some are tipping Conte's men for a title challenge, but he insisted that while he is pleased with his team's progress, they must keep their feet on the ground.
"This season we have to be humble. But at the same time we have to show our ambition, and match this with work. We have to be professional players and believe in the work we are doing. Then we will see if we will improve compared to last season.
"We know this is the first game, but we have to be pleased, we showed that the way is right but at the same time we have just started."