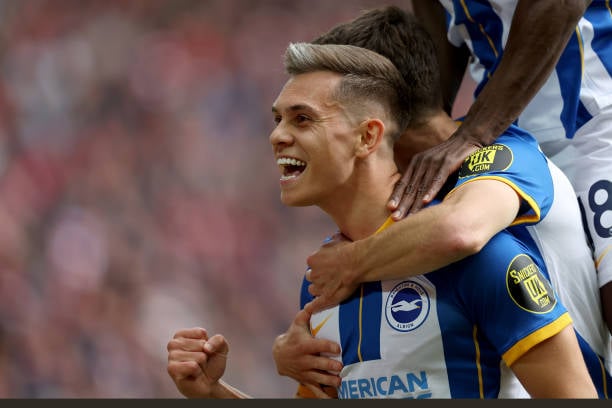 Leandro Trossard has been nothing short of a revelation for Brighton in recent times, and he has stapled himself as one of the very finest at what he does in the Premier League.
Seven goal contributions in his first seven games of the Premier League season so far, with five goals and two assists, according to TransferMarkt; and 12 in his last 13, including a remarkable hat-trick at Anfield in Brighton's 3-3 draw with Liverpool. Trossard became only the third opposition player in history to do it, the first since Andrey Arshavin in 2009, and much to the delight of new boss, Roberto De Zerbi.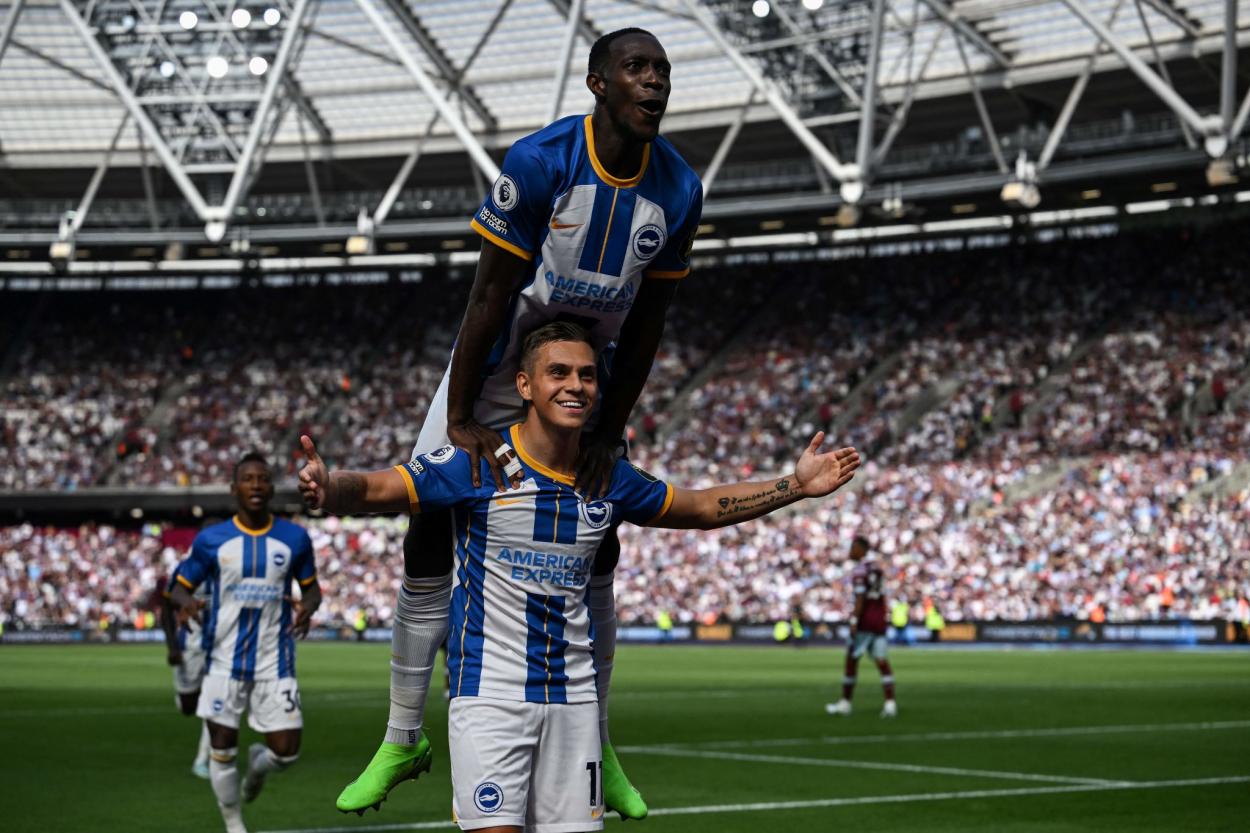 Leandro Trossard signed for Albion from Genk back in 2019 for a fee of around £15m. An eye-opening move for someone who was the captain of the side [Genk] at the time. Trossard had an instant impact, setting performances alight against the likes of West Ham and Southampton at the beginning of Graham Potter's tenure.
If you listen to outside opinions, though, Trossard was often deemed 'inconsistent' and 'good on his day', perhaps to the critical minds of some Albion fans. Whether this could be classed as harsh or not, the point would withstand after a disappointing 2020/21 campaign.
Graham Potter held a significant impact on the rise of Trossard's form, particularly on some truly iconic away days throughout the 2021/22 season. Potter held a strong responsibility for the versatility that was implemented into the attacker's game. Previously, at Genk, Trossard operated primarily as a left-sided forward. However, since last season, he has held a new ability to drop deeper and more central. Trossard is now capable of being deployed in a 'centre-forward' role, as well as a traditional 'number ten' and has since rocked the critics of 'inconsistency'.
The technique has been one attribute much alluded when in a conversation about Leandro Trossard. Seemingly one of a growing few within the Brighton ranks in the current day. Trossard has been able to find the perfect balance between when to attempt different forms of attacks, and it has proven beneficial for the 27-year-old's game.
Four of Trossard's five goals have come from his 'weaker' left foot, indicating an upturn of focus on finishing techniques. Before this season, Trossard had only scored half of the number of left-footed goals in his entire time at the club, a combined four over all seasons, in comparison to eight now.
A noticeable change, particularly in the early stages of the 2022/23 season, is the finishing ability of Leandro Trossard. Even to the basic footballing eye, when seeing Leandro Trossard running forward on goal, there is little indication that he is going to miss, and for now, he doesn't!
Roberto De Zerbi publicly stated that he told Leandro Trossard that he can add more goals to his game before the Liverpool fixture, and he certainly wasn't wrong.
De Zerbi has set the standards high on his debut and will be looking to continue that going into Spurs this weekend. The Italian is a strong manager, known for his pressing and exciting football. Similar to the way Potter played, but with that extra sense of directness - the game plan at Anfield was clear to see and, for the most part, worked a charm.
De Zerbi utilised his talented midfield well, and with Trossard acting as a talisman through Welbeck's running legs, Liverpool couldn't keep up. Klopp labelled Brighton "too good" on the day, an extraordinary compliment for the debut of an upcoming young manager.
Trossard was not the only one to profit from this tweak in style; Kaoru Mitoma and Solly March also chipped in with very exciting performances. A massive reason to be excited for Brighton fans in this new era.
The buzz around De Zerbi's appointment has been unique. Brighton fans around the ground have been feeling that little bit more 'electric', fans are now imitating the 'goggles' celebration, which has become symbolic for Leandro Trossard regularly, and the woes of the coaching staff exodus have worn off very quickly.