Arsenal FC Ladies have completed the signing of Asisat Oshoala from Liverpool FC Ladies after meeting the contractual release clause for the 21-year-old Nigerian international.
The Nigerian forward's profile has been on the rise and caught the attention of Liverpool after her performances in the 2014 Under-20 World Cup and the 2014 African Women's Championship.
She was the first African to feature in the FA WSL when she signed for Liverpool in 2014. She then went on to be voted the BBC's Women's Footballer of the Year after scoring three goals in fifteen appearances for the club before a sterling performance for Nigeria at the 2015 FIFA Women's World Cup.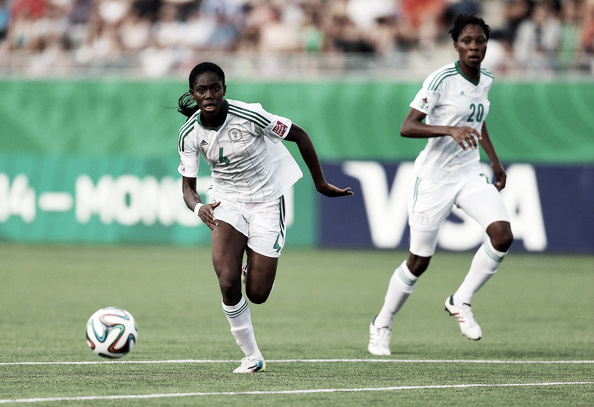 A 'dream come true'
Oshoala could not hide her delight on getting the chance to play for the club she has supported since she was a child. She told the club's website that everyone in Nigeria was happy for her as they "love good football" and she believes that Arsenal plays a brand of football that many like. She also stated that she had spoken to the manager about the club's ambitions and that she felt "comfortable and happy" with what the club is trying to achieve.
Losa delighted to have the player
Arsenal manager, Pedro Losa, spoke to the club's official website on the signing of Oshoala. He felt that she would be an "excellent addition" to the squad and felt that it was a positive move for the club. He went on to describe the attributes that he felt would help the club, specifically her great speed, technique and an eye for goal.
This signing is seen as a coup for Arsenal as they managed to gain a young and talented player from a rival team who will also be able to contribute straight away for the first team as they challenge for the FA WSL title. Arsenal begin their season with an away game at Birmingham City Ladies where Oshoala will be sure to feature, either from the bench or from the onset in the first eleven.