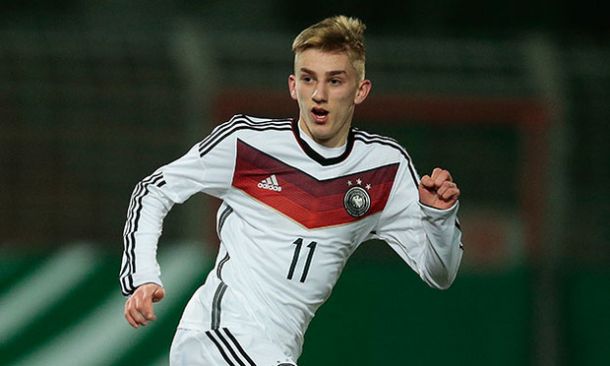 Borussia Mönchengladbach youngster Sinan Kurt has completed a move to German champions Bayern Munich. The 18-year-old has signed a four-year-deal with Bayern Munich after a fee was agreed, the move is reportedly costing Bayern €2.5 million.
The move has taken a while to get done, Gladbach didn't want to see Kurt leave, he's a fantastic talent and he was going to start edging his way into the first team this season, however the youngster wanted a move to Bayern and was refusing to sign a long term deal with Die Fohlen. Despite Gladbach trying to put up a fight Bayern have finally got their man and Kurt has finally got the move he wanted. The relationship between the two clubs has been damaged due to this deal, in the early stages of the move Max Eberl accused Bayern of talking to Kurt behind Gladbach's back.
During his time in Gladbach's U17's Kurt managed to score 31 goals in his 52 appearances, as well as scoring the goals he was just as handy in setting them up, he managed 21 assists for the U17's. For the U19's last season the youngster played 25 times managing 16 goals and 3 assists.
Sinan Kurt is able to play for Germany and Turkey, he's chosen to represent Germany and has played for the U15's, U16's, U17's and U18's. He's represented Germany 29 times and has contributed with 6 goals during that time.
Kurt on his move: "I am just happy that both clubs have agreed and I am excited for my new role in Munich."
The move will be announced tomorrow by Bayern and the €2.5 million fee will make Kurt the most expensive youth player Bayern have ever signed.