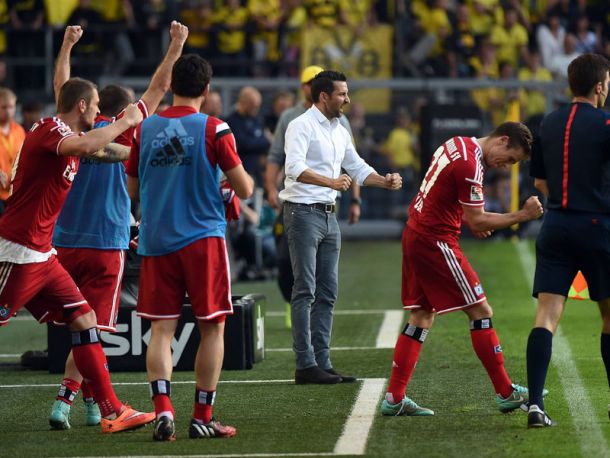 After occupying a temporary role as Hamburger SV boss, Josef Zinnbauer is seemingly ready to be offered the job on a permanent basis.
Zinnbauer, who had only taken up a role as HSV reserve team coach in July, is set to be offered the job on a permanent basis. He replaced Miro Slomka in mid-September and the team have performed considerably better ever since: "I think Joe Zinnbauer has advertised to be a part of HSV's future," said Peter Knäbel, Director of Football at Hamburg. "Now the time has come to commit time to the key staff." He himself was only in a job since 1st October.
The talks are seemingly going to be held soon, with Knäbel stressing that he would perform the contract talks with the coaching team; without time constraints and together with CEO Dietmar Beiersdorfer and the Director of Sport, Bernhard Peters. Zinnbauer won all eight games in charge of the Hamburg reserves, but following a 0-1 win over Borussia Dortmund and a 0-0 draw with Bayern Munich, he has turned the first team around full circle.
Since 2008, including interim coaches, Zinnbauer could become the twelfth coach to take up HSV's poison chalice. If appointed during the international break, his first game as manager will be against an in-form Hoffenheim side. Dennis Diekmeier faces a race to be fit for the game, but should be available for the crunch clash.