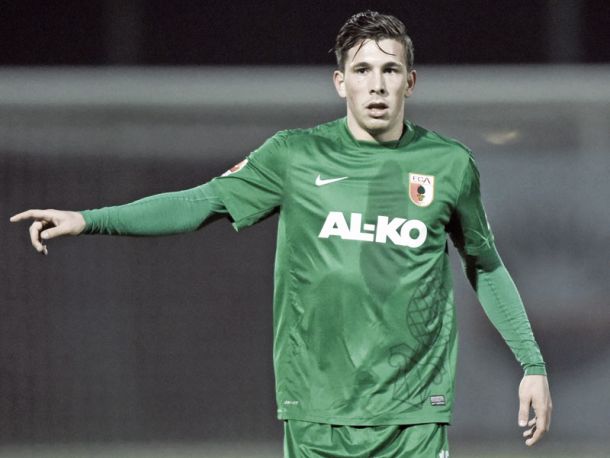 Pierre-Emile Højbjerg spoke to kicker's David Bernreuther, on Friday, from Augsburg's training camp in Belek. The Danish youngster spoke about his loan, what he's learnt so far and what the future might hold.
"I've never seen a 19-year-old who is so mentally strong," said Augsburg's Stefan Reuter. Coach Markus Weinzierl echoed his statement, "I think he has a great future ahead of him."
The teenager has made a big impression on his new team-mates in a little over a week; the same could also be said about Augsburg's impact on the young Dane.
"I now see why this team has had such success and has won six of eight home games," commented Højbjerg.
"The collective, the team and the club stand together. It's great to be here and to be a part of it."
It's had such a profound effect on him that he believes that this is the environment in which he, "can learn the most."
Højbjerg is desperate to work hard, train hard and develop into the best player he can be.
His tireless pursuit of perfection led him to say, "Only on the day when I hang up my boots, then I can rest."
"I want to be the best player in the world," he said. "Many will now say that it is exaggerated."
The 19-year-old went on to explain what he meant, "The chance that this could happen is not that great.
"Actually, no-one can reach the level of Lionel Messi or Cristiano Ronaldo.
"But I want to reach the maximum from myself and get as close as possible. I must set my goal so high, so that I work for it."
In the lead up to the January transfer window, there was plenty of speculation about whether he would remain at Bayern.
Though Højbjerg was quick to admit that it was his own doing:
"I'm 19 years old, maybe a little naive, a bit silly. My expectations and ambitions were a little too big for the moment, for the coach and for Bayern.
"That was my fault. I have now taken the step to Augsburg to pursue these ambitions."
The 5-time Danish international could make his Augsburg debut at the SGL Arena, against Hoffenheim, on February 1st.
Quotes via kicker.